Simple WooCommerce Tips to Increase Sales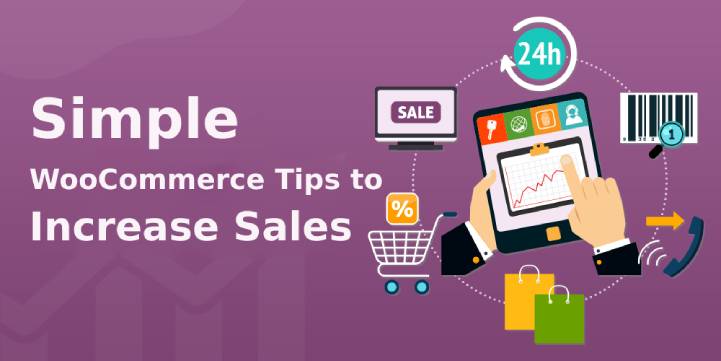 WooCommerce is one of the most popular platforms for running an ecommerce business. An open-source plugin for WordPress websites, it has been designed to help small and mid-sized businesses make selling products online easy and affordable.
Whether you are already running a WooCommerce site or are looking into the possibility of launching one, we are sure you will find our tips to boost sales on your WooCommerce website a useful read.
Choose a Good-Looking Theme
The design and layout of your store are the first things a potential buyer will see. Unfortunately, and as unfair to your products as it may be, this first glance may seal the fate of your shop for a new visitor.
If the person visiting your website appealing and easy to navigate, they might just stay a bit longer and invest time into browsing the products. Naturally, this is a good setup for a purchase.
On the other hand, if your potential customer finds your online store looking cluttered and the navigation confusing, they probably won't stay long enough to appreciate the selection and quality of the products or services on offer.
Thus, the best approach here would be to focus on creating an eye-pleasing and clear front-end of your store. Luckily, this is not as difficult and time-consuming as it may sound — thanks to a wide range of simple and affordable (and even free) WooCommerce themes.
There are three main types of WooCommerce themes you will find on the website:
Free WooCommerce themes
Paid WooCommerce themes
Custom WooCommerce themes
If you have a limited budget (and most of us are), you will probably want to start with a free theme. However, keep in mind that while there is a nice choice of designs when it comes to free WooCommerce themes, they are mostly limited in terms of design and functionality.
Thus, if you want your shop to come with a good set of features and a seamless order process, you may need to invest into a paid theme or even create a customized one. This doesn't mean that you have to spend a huge sum of money on the design, but you should at least aim for a theme that comes with all the basic functionality you want to have in your online shop.
Create a Simple and Efficient User Experience
Second only to the first impression from the look of your website is a visitor's experience when using it. The easier it is to make an order on your website, the more people will be converted into returning customers.
One of the key elements of ensuring a user-friendly experience is seamless navigation. Your website visitor should be able to go through the process of selecting a product to a successful check-out without running into any issues or being confused by what to do next.
WooCommerce offers lots of plugins that can make navigating your website easier. WooCommerce Breadcrumbs is one of these tools. It can improve the navigation of your website for potential customers letting them easily go back to previously browsed categories. This can be helpful in encouraging visitors to stay on your website longer — plus, the tool will improve the indexing of your site for a better search engine ranking.
Insert a Call to Action Button (or Several)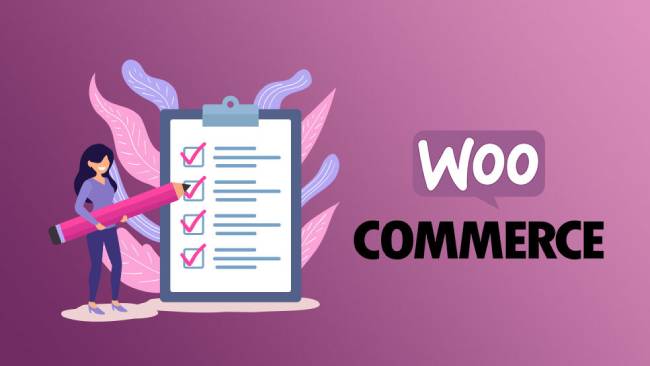 A call to action button is what you use to guide your visitors to a conversion. The conversion itself may be whatever you want it to be: Buy Now, Sign Up, Add to Cart, Share, etc.
The trick here is to place the call to action button in the right place so that it can be easily accessed by your visitors without making it obtrusive.
Basically, you don't want your leads to have to scroll all the way down to the bottom of the page for a CTA button — if a potential customer is ready to make a purchase on your site, the "Add to Cart" button should be clearly visible and easily accessible.
For this reason, it may be a good idea to place your ultimate call to action buttons (like "Add to Cart", "Buy Now", "Checkout", etc.) in prominent spots on your WooCommerce site. In order to do that, you can use the styling options that come with your chosen WooCommerce theme or use a CSS editor for more customized options.
Make It Easy to Find Products
Don't make your clients work hard to find the right products. The ultimate goal of any e-commerce website is to make the product page of your website really easy to access. Your visitors should also be able to easily apply the needed filters (such as price, style, size, etc.), run searches for product titles, and more. This way, their path from your website's homepage to the product they need is as short as possible. Set up an abandoned cart system to capture customers who abandoned their shopping carts
Most e-commerce specialized themes will include all of the right elements you need to make all of the above happen. If your theme does not come with the right features, however, you can fix that by adding a plugin like the YITH WooCommerce Essentials kit, which includes popular features such as ajax search, product filters and comparison, image zoom, wishlist, quick view and more.
Add Sharing Features for Products
Often when making a decision on whether to buy something or not or when choosing a style or color, your clients may need advice. They may want to quickly show the item to their family or friends for a valuable second opinion or, they may find something that someone else they know might like. In this case, you need to give your customers an easy way to share your product or service — this way, you will not only be able to increase conversions but also reach new potential customers.
Envite can be a real WooCommerce sales booster. It is an interactive plugin that lets website visitors easily share products online — and a lot more. The plugin comes with a built-in live chat, which your customers can use to shop socially.
They can log in with their Facebook or Google account to chat, share and vote on a product — so, there is no complicated registration to go through. Envite perfectly integrates with cart and checkout pages and features built-in analytics.
Time Track Your Team
Are you managing your sales team remotely (which is often the case for e-commerce stores)? Perhaps, you're planning to hire a design crew to work on your new WooCommerce store. If so, then your business may benefit from using project management and time tracking tools to both boost productivity and eliminate misunderstandings. Project management apps can help establish better communication with your team while a good time tracking program can help you analyze individual productivity levels.
Moreover, it will allow you to better delegate tasks and eliminate time theft, which is a common issue when managing a business or managing a project. With lots of options to choose from, you may find a good selection of tools offering free subscriptions. This way, you will be able to add a useful program to your toolkit without a major investment.