Shopify vs WordPress SEO: Which is better?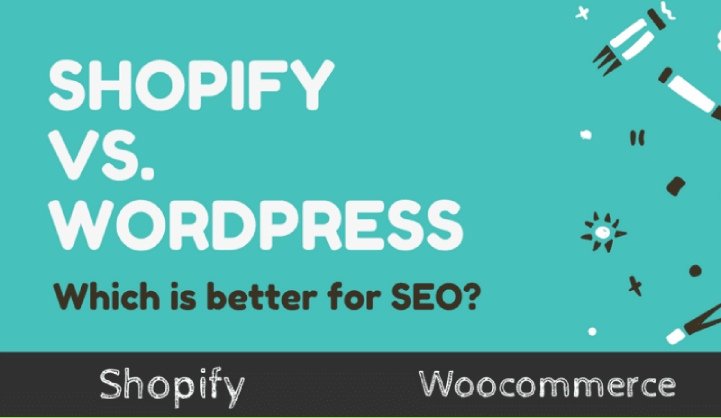 Though eCommerce has experienced steady growth over the years, the numbers are expected to explode in 2020. About 25 percent of the world 's population — about 2.14 billion people — are expected to make online transactions in the coming year, fuelled partly by a digital gold rush due to the global COVID-19 pandemic.
For most companies going digital, the option of platforms often comes down to Shopify vs. WooCommerce. They both have clear advantages and disadvantages, but which platform is better for SEO?
This isn't an easy question. The short answer is: it depends. Each of them is a robust and reliable eCommerce platform, used by millions to manage online sales of products and services.
In many aspects, they're pretty evenly comparable, which can make it hard to say one is better than the other. With that said, there are some big SEO differences between them.
That's why it's important that you look at both Shopify and WordPress's SEO capabilities before selecting a platform that suits your needs.
Regardless of whether you choose WordPress or Shopify, there may come a time when you require custom functionality or adjustments to the framework. In such cases, you can seek online programming help from experts to help you achieve your desired results.
In this article, I will compare Shopify against Wordpress solely in the SEO aspect so that you can draw an informed conclusion about which platform suits you best. Now, let's jump right into the details.
Shopify vs. WooCommerce SEO: An Overview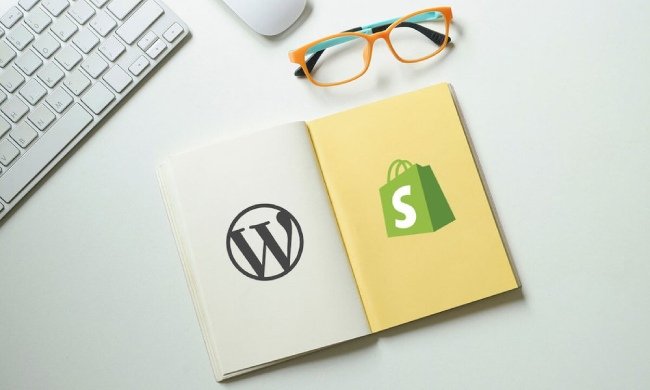 Shopify SEO
With more than a million users worldwide, Shopify has established itself as a powerhouse platform for eCommerce. Shopify development companies is primarily aimed at non-technical users, providing an easy-to-use solution that is designed to work well out of the box, with minimal configuration.
Pros:
Fast load time
Built-in mobile optimization
Includes SSL certificates
SEO-ready outside the box
Optimized CSS & HTML5 coding
SEO apps available
Cons:
Fewer technical customizations
Limited URL structure customization
Limited blogging capability
More expensive
No rich snippet support
WordPress SEO
WordPress is a self-hosting platform with a free plugin named WooCommerce. This platform enables users to create a highly-customizable eCommerce store. While the platform and the WooCommerce plugin are free to use, many of the features you're going to need require a licence fee, and you will have to buy them from third-party app builders. Although Wordpress is not nearly as easy to use as Spotify, the tradeoff is that it enables website owners an high level of customization for their stores, particularly when it comes to SEO optimization.
Pros:
Uses customizable SEO-optimized code
Wide range of SEO plugins
Search engine-friendly URLs
Robust blogging support
Rich snippet support
Cons:
More manual SEO configurations required
Slower average site speed
Not automatically optimized for CSS and mobile devices
Shopify vs. WooCommerce SEO: The Details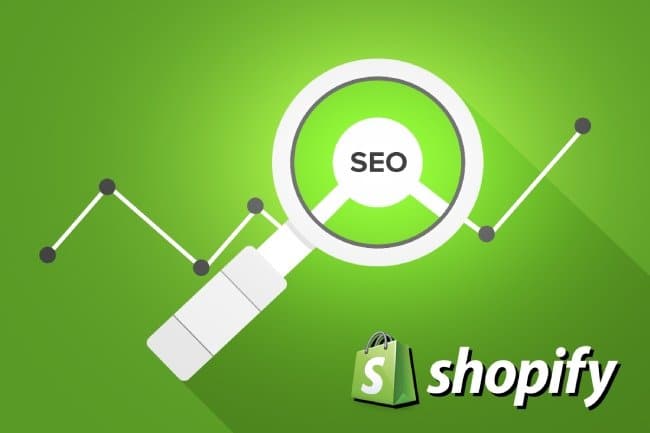 Pros of Shopify SEO
Fast loading time
Loading time for a site is a major ranking factor for Google, not to mention the fact that 53 percent of users would leave the site if it takes longer than three seconds to load. This is the area where Shopify shines, as online stores on this platform have a faster average page load time than WordPress/WooCommerce or other self-hosted options.
There are two key reasons for that. First of all, Shopify's architecture relies on lightweight, less resource-intensive applications. Second, since all Shopify stores are hosted on their platform, their back-end server technology scales their computing to ensure premium speed.
Includes SSL certificates
Even if you don't register your domain through them, Shopify will automatically include SSL certificates as part of the monthly fee. This ensures that all stores use top-level SSL encryption, the absence of which would result in strong SEO penalties. Not only can you save a high SSL certificate fee, but your site will also benefit from stable SSL encryption that will improve SEO security on your site.
Built-in mobile optimization
As most web users now access the Internet on mobile devices, having a mobile-optimized eCommerce store is no longer a choice; it's a must. Google uses mobile optimization as another primary ranking measure, and if your site doesn't work well on small screens, you'll be at a major disadvantage.
Shopify simplifies the art of making your site work well on mobile devices using a mobile theme architecture. Essentially, they ensure that your store is guaranteed to be optimized for mobile and thus highly ranked for mobile SEO.
SEO-ready out of the box
In line with its easy-to-use philosophy, Shopify aims to eliminate some of the more technical aspects of SEO from the average consumer. Although not offering a lot of SEO options, the basics are there. The platform automatically produces XML sitemaps and provides the ability to customize essential SEO data such as META and title descriptions.
SEO apps available
Shopify's app store provides a range of SEO applications to help improve SEO efficiency in your online shop. Avada SEO Suite is one the most useful apps that you may find
If you want to know more about different SEO apps, please view the comparison from this link.
Optimized CSS & HTML5 coding
Finally, one of the main features of Shopify is highly optimized CSS and HTML5 coding. Unlike WooCommerce, Shopify provides its own proprietary CSS editor called Liquid, which provides a high degree of flexibility. Shopify-powered online stores can experience faster loading times and better user experience thanks to this high degree of SEO-optimized coding.
Cons of Shopify SEO
Fewer customizations
Unfortunately, Shopify makes it impossible for its users to tinker with its SEO aspect. As it is built to be as user-friendly as possible — removing many of the repetitive SEO optimization activities for the user — it also ensures that more professional web designers would be disappointed if they try to further refine their site with technological SEO improvements.
Limited blogging capability
The value of content for SEO can not be overstated. Providing rich and engaging content has a direct impact on your SEO ratings, and Google puts a heavy weight on the quality of your site content.
Unfortunately, Shopify lags behind WordPress when it comes to blogging. While your Shopify website can have a blog, it's more like an afterthought, and lacks the strong blogging features that WordPress-powered sites can deliver. Your SEO content, at the end of the day, is likely to be at a significant disadvantage compared to WooCommerce.
Limited URL structure customization
It is critical to have an optimized URL link structure on your site. Messy or illogical URL structures are often confusing and unwieldy, and Google will penalize your eCommerce store accordingly. Unlike WooCommerce, Shopify does not offer a lot of leeway when it comes to customizing the URLs of your store.
Limited structured data support
The ability to optimize your website for Google structured data (a key driver for rich search results snippets) is another overlooked yet critical component of SEO. Although Shopify provides an appropriate level of control over META tags, there is a lack of comprehensive structured data support.
More expensive
The comparison of Shopify vs. WooCommerce is not complete unless you look at the cost of each platform. Shopify is definitely not cheap; $29/month for the basic package. You pay a premium for ease of use, but given that you don't have the option to get into the nuts and bolts of your SEO, it doesn't really stack up against WooCommerce's one-time fee.
WordPress SEO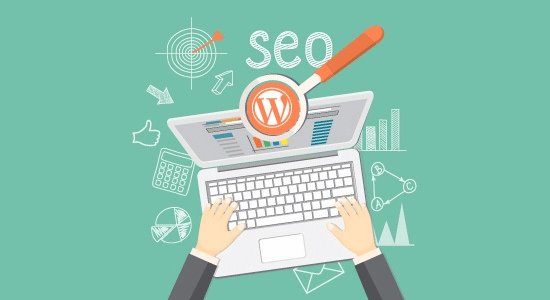 Pros of WooCommerce SEO
Customizable, SEO-optimized code
WooCommerce has been designed from the ground up with SEO in mind. Unlike Shopify, the numerous plugins allow you to quickly and easily access the design of your platform, enabling more SEO optimization than Shopify's restricted access.
Search engine-friendly URLs
With WordPress, you can easily change the structure of your permalink URL to meet the requirements of Google. For example, when Shopify requires all second-level pages to be under the site name/page link structure, WooCommerce stores can have clean, top-level domain structures.
Wide variety of SEO plugins
Running an eCommerce store on WordPress gives you access to the strong Yoast SEO plugin. Yoast is by far the most common SEO optimization tool on the planet, for good reason. Providing the ability to customize everything from names, meta details, and images to image compression, server optimization, and database access, Yoast is simply unparalleled when compared to other SEO tools.
Rich snippet support
WordPress is well known for its ability to provide structured data support, which is necessary for optimizing the content of your online store to appear as rich snippets in Google search results.
Strong blogging support
WordPress has started as a blogging platform, and the platform has only gotten better and better over time. Running a Wordpress-based online store gives you the ability to own an SEO game of content, with blogging capabilities that Shop users can only dream of.
Cons of WooCommerce SEO
More manual SEO expertise required
If you are not technically inclined, you will find the learning curve much higher with WooCommerce than with Shopify. Since Shopify's model is to make it as easy as possible to start an online store, you may quickly find yourself overwhelmed if you don't at least have a basic understanding of working with self-hosted WordPress sites.
Themes not automatically optimized CSS and mobile
Although the underlying architecture is extremely SEO-friendly, the vast array of WooCommerce-compatible themes are not mobile optimized. You're either going to have to find a highly optimized theme (usually for a higher license fee) or optimize the theme yourself — which might not be possible if the theme doesn't allow it.
Slower-site speed
The main advantage of Shopify is faster site speed, both due to simplified code and highly optimized server architecture. Conversely, the self-hosted WooCommerce store is at the mercy of hosting server problems, site plugins, image compression, database optimization, and a host of other factors that can adversely affect loading speed. So in the Shopify vs.. WooCommerce site speed matchup, the advantage is with Shopify.
Final Words: Wordpress vs. Shopify SEO – Which is better?
There isn't an easy answer. The WooCommerce vs. Shopify debate on eCommerce SEO has been raging for years, and it all comes down to what your SEO needs are. Both platforms have key advantages and disadvantages when it comes to SEO, and the one you select will be decided by your level of technical competence.
Go to Shopify if you want an easy-to-use platform for SEO factors. Your store will work well with a minimum amount of customization. However, you will not be able to dig deeper with more granular SEO optimizations.
Choose Wordpress if you want a high degree of versatility and usability, backed up by a strong WordPress CMS. It'll take more time, with a higher learning curve, but at the end of the day you'll have a lot of SEO control at your fingertips.