SEO Guide: Tips to Improve Ranking of your WordPress Website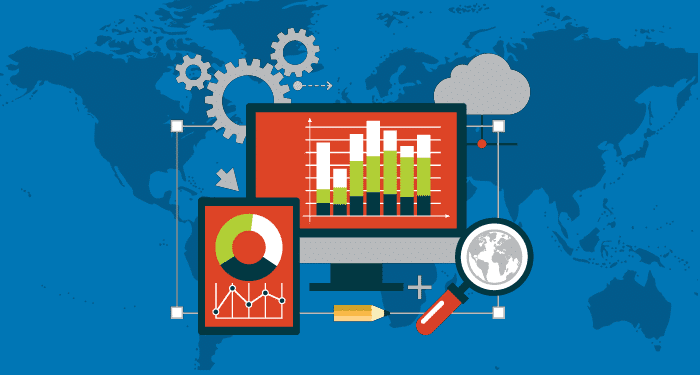 Millions of people use WordPress to set up sites for a multiple numbers of applications. While it's easy to get along, you still need to enhance your WordPress SEO to drive more traffic to your website and improve the overall search engine ranking.
To improve the ranking of your WordPress website in SERPs, following are the techniques that you should consider:
Starting with your WordPress Blog


As soon as you set up WordPress blog or website, choose the feature that says, 'discourage Search Engines from indexing the website". Use it until you're working on the frame of the site. Doing this will prohibit search engine spiders to index your pages. WP also include rel="nofollow" and rel="noindex"tags in your web pages so that they get indexed by bots only when you want. It's useful for online drivers who tend to delete the default welcoming WordPress post that says, 'Hello World'.

Check Your Website's Visibility Settings

WordPress has an in-built option to hide a site from search engines to give the users time to work on their site before it goes live. Sometimes, by default this option can get marked and can make your site nonexistent to the search engines.

In case, you don't find your website in search results, this is the first thing that you need to check. Ensure the option is unchecked.

Install an .xml sitemap plugin

An XML sitemap is a formatted file that records each web page on your site. Setting up an an .xml sitemap plugin can work really great for your website. Not only it will help bots to index your website faster but also improve the search engine ranking of your website. There are various plugins available in the market to automatically create and update sitemaps on your website. One of the famous ones is Google XML Sitemaps by Arne Brachhold.

Focus Keyword Phrases

Keyword phrases are used in optimizing your web pages to attract more traffic. Keywords are used as the core key phrase that your website will get searched for and ranked. Just keep in mind what are the keywords that best fit to your website.

Focusing on phrases and keywords and implementing it on your website or the plugins can significantly help to enhance your site's overall visibility to both search engines and users.

Set up an SEO plugin & use rel="canonical"

A good SEO plugin will take care of a number of SEO aspects of your website automatically. The moment you have installed an SEO plugin on your blog, immediately enable the rel="canonical" tag for your website's pages. Not only it will aid search engines to determine the URL's original source but also help to eliminate redundant content issues.

One of the popular and most used plugins is All in One SEO Pack by Michael Torbert, which provides a wide range of options to the users like canonicalization, meta description, page titles, keywords optimization, tags and archives,
Google Analytics, Google Plus authorship, and Google Webmaster Tools verification.

If you are looking for a free plugin, use Squirrly. It helps you in SEO, keyword selection by analysing keyword competition and other elements of SEO. Also, it includes all-in-one SEO Analytics that displays info about social metrics, Google indexation, inbound links and etc.

Proper Use of Categories and Tags

WordPress provides you an option to place orderly your blog posts into tags and categories, which makes it easy to manage content by topics. Also, your visitors can look for the required content easily.

Tags and Categories helps bots to index and understand the content and structure of a web page easily. Beginners, often get confused in using the categories and tags properly. Here's how you can use them.

Tags are keywords that significantly describe the content of your website. For ex, a post placed under clothes category can have tags like jeans, shirts, tshirts, etc. Consider them as index section in a book.

On the other hand, Categories are for grouping your posts broadly. A book's table of content would be the category. For ex, on a blog you can have categories like food, travel, music, etc.
As Categories are hierarchical, you can add kids categories to them.

Proper use of tags and categories can make things easier for your users to browse and therefore, for the search engine spiders, too.

Block spam comments

WordPress's new versions do a great job in not following the links posted in the comment section by users. Spam comments contribute nothing to the post and frustrate the legit users. An inappropriate comment on your post can have a negative effect of your site on the search engine.

You can use three following ways to prevent spam comments in your post's comment section:

Akismet
Cookies for Comments
'Nofollow' Links in Comments

Always create Internal Links

Each web page of your site is assigned a score or page authority by Search engines. One of the factors that contribute to the scores is links, which is why it's imperative to link to your own content from other blog pages and posts.

Make a habit of interlinking your website's posts. In case, you have different authors, create a pre-publish blog post checklist so that they can interlink at least four other blog posts. Not only your post will have increased page views but also you'll see that users are spending more time on your website.

Use Caching Plugins To Speed Up Your Website

A caching plugin is extremely paramount for a website. It reduces the load on your web server and makes your website faster. Plugin like W3 Total Cache is a wonderful choice as it's fully-featured with browser caching, page-caching, object caching, minification options and database caching. You can easily install the W3 Total Cache plugin and improve your site's performance.
Conclusion
WordPress is a great choice when setting up an online presence of your business. Understanding the basics of WordPress would increase your chances of developing a website that is highly optimized for the visitors and can rank well in top search engines. Feel free to share with us the tips and techniques you use to optimize your website for users.