Sales Nurturing Tool: What is it, And Why Should You Use it?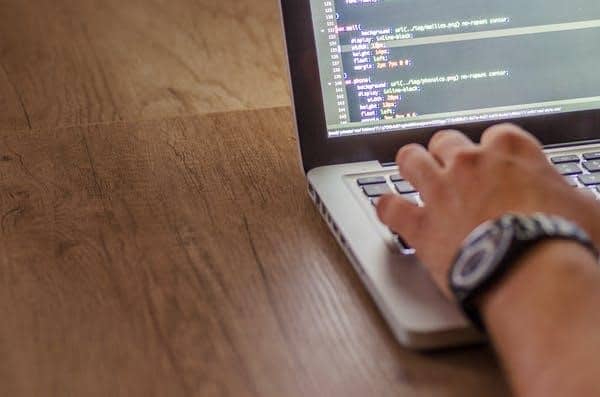 Today's consumers have become smarter than ever before. The marketing strategies that have been used over the years barely move them. So if you want to get more sales for your business, you'll have to give more leads a more personalized experience. In short, you have to invest in nurturing sales.
What is sales nurturing? It's the process of developing and strengthening relationships with buyers. An effective sales nurturing program places emphasis on marketing and communications efforts. This is done by listening to the needs of prospects and providing information and the answers they need to:
Build trust
Increase brand awareness
Maintain a connection with prospects until they are ready to make a purchase.
That's why it's important for businesses to nurture relationships with buyers. This should be done through a strategic lead management system. Lengthening sales funnels also fosters independence with prospects. It also creates a greater need for well-crafted lead nurturing programs.
Note that you can get help from nurturing software that would best address your business needs. The software is a tool that helps sales representatives in cultivating relationships with their leads. A lot of people prefer using it together with the customer relationship management tool.
The integration helps to provide extra personalized content to clients according to specific actions. Such actions include subscribing to an eBook or clicking on a link in an email.
The right sales nurturing software and effective marketing strategies will help to convert even your cold leads into loyal clients. This can be through increased response and conversion rate.
Why Your Business Needs a Sales Nurturing Tool
Marketing automation platforms enable organizations to develop flexible and adaptive communication at scale. This is often done by forming a sales nurturing strategy that creates a well-defined goal and process.
Creating a sales nurturing program will also have you increasing click-through rates and the better chances of customer buys. Apart from interacting with buyers, you can also use customer data to gauge their interest. The gathered data can also be used to monitor customers' behavior so as to further optimize future campaigns and boost your return on investment.
Let's now discuss why your business needs a sales nurturing tool.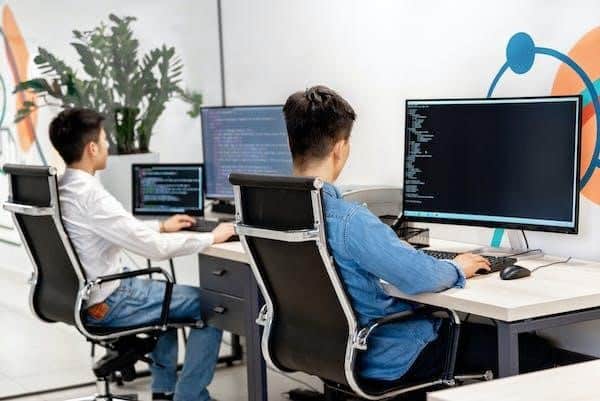 It Saves Time and Effort

Sales nurturing software enables businesses to save time and effort. By automating the lead nurturing process, you stay connected with your clients at every touchpoint.

With a sales nurturing tool, you can also create a plan to address and build your relationship with your lead. Sales nurturing, in a nutshell, is nurturing your prospective lead, someone from whom the chances of a sale is high. Drip campaigns, email marketing, cold calls, lead magnets are all some ways in which you nurture sales. Use of a software ensure that you don't worry about having to do everything manually all the time.

A lot of sales automation software allows you to automate sales nurturing efforts. This means setting up a series of emails that can be sent out automatically to leads based on certain triggers. Such triggers can include a client filling out a form on your website or downloading a white paper.

More Time Talking With Qualified Prospects

Sales generation technology is the ability to automate a lead generation process. You can do this on your brand's website or outside the website.

The sales nurturing process is time consuming and expensive. However, it can become more efficient with automation. By automating your sales nurturing process, you'll have more time to talk with qualified prospects and build relationships.

The sales generation technology is the process of automating the sales cycle during the sales nurturing process. This process is carried out through thesoftware that allows users to create, qualify, and optimize leads.

For high volume businesses, this tool helps to save time and improve conversion rates and customer satisfaction. Sales generation is a valuable opportunity that enables organizations to reach their goals.

Compounding Traffic Benefits Through Search Engine Optimization

Sales nurturing is a way of increasing your website traffic and sales by leveraging technology, which helps to increase productivity. In order to benefit from the sales generation technology, organizations need to focus on search engine optimization.

You must optimize your website for SEO. That is what will increase the number of the quality leads generated in a day. Sales nurturing comes with advantages, including increased traffic and rankings.

With the sales nurturing tools, you can get your leads faster and with increased conversion rates. The sales nurturing software is a tool that can take your marketing strategy to the next level. It's a strategy that enables you to do what needs to be done as you reap the benefits that come with it.

SEO and traffic are some of the benefits of sales generating processes. So if you're not generating leads from organic search, it's time you acted on it.

Increased Click-Through Rates

Sales nurturing campaigns can also help organizations to increase click-through rates. This is done by providing content that addresses the needs of your target audience. You can then encourage them to click through to your website or blog.

You can, for instance, send a newsletter that mentions a 10 percent extra discount. If any of your leads are in the consideration stage after reading the newsletter, they'll be tempted to buy.

Additionally, sales nurturing can also lead to an increase in conversion rates. You encourage others to do business with you by building trust and credibility.

Building Your Personal Brand on Autopilot

Have you ever wondered why people believe that social media has boosted their personal brand? A sales nurturing platform is the answer.

This is not about vanity but the best practices necessary for your business. A sales nurturing process is the perfect channel to creating a steady stream of new leads. It also boosts businesses and improves brand awareness. It helps to transform your organization from a service into an authority in your niche.

In today's competitive market, you must be sure to do everything possible to bring in more sales, revenue, and client retention. Sales generation tools are your digital marketing solution that leads to the most efficient lead generation.
Conclusion
The sales nurturing process is a crucial aspect of marketing strategy. The identification of your clients' pain points enables you to help them through the purchasing process. You can increase brand awareness and credibility while building trust at the same time.
While you can automate a lot of the sales nurturing process, you must also stay consistent in your marketing efforts. Marketing automation platforms help to create personalized and automated sales nurturing strategies.
This helps to capture new leads and increase click-through rates. It also saves time and money while generating revenue from the existing customer base.