7 Reasons Why WordPress Is The Best Choice For Student Blogging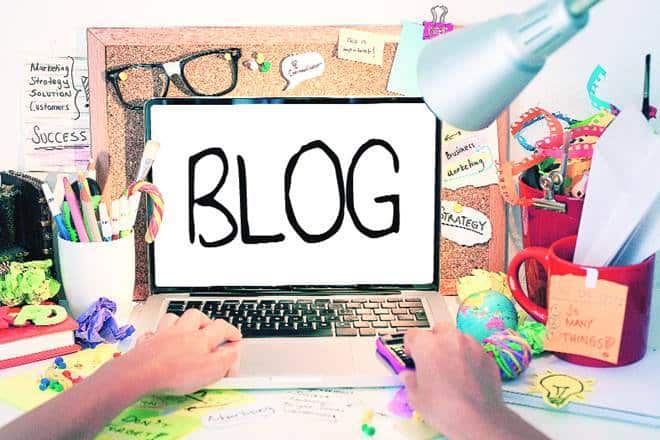 You can become a popular blogger or vlogger in the absence of special education. A huge number of successful authors began their careers in their youth.
Everyone can become a blogger, all you need is a computer or laptop with Internet access, and somewhere to post your content on. Here is where a special platform like WordPress comes in. Learn why it's the top choice for blogging below.
Ins and Outs of Blogging
If you blog, you will probably want to make some money on it. To start your bloggers' journey, you will need a platform that will allow the blog to serve as a source of information for a broad audience.
Not every blogger can succeed in writing compelling articles on their own, especially a student who already struggles with a bunch of written assignments. If this sounds familiar, you need the best essay help to get your grades up, so you could spend more quality time writing for your blog.
Blogging is not as easy as it may seem. It requires you to do the following:
Continuously develop and improve;
offer new content that is relevant in the current situation;
have a high level of creativity;
meet the needs of the target audience;
analyze feedback from readers.
Blogging is a great activity you can pursue alongside your formal education.
Often, novice bloggers ask: where to get ideas, inspiration for project development? Here is what you can do:
Almost all modern people periodically watch videos on YouTube. You can approach this process differently – use the resource, not for fun, but to find interesting ideas.
You can create a successful blog based on your profession. Lawyers can maintain a website that helps in resolving relevant issues, chefs, and confectioners – post descriptions of various recipes, and so on. It is important to analyze your professional experience and think about how it can be useful.
A hobby may be the best idea for a blog. People dedicate a huge amount of time to their hobbies, on this basis, it is quite simple to create useful and popular content.
Often people have life experiences that others need. For example, a blogger recently moved to another country and shares the peculiarities of life there.
Students often choose blogging as a creative activity, which they can later turn into a full-time job. Many even prioritize it, leaving their curriculum unattended. This is a bad plan, as your marks will inevitably drop.
Don't let that happen – use WritingUniverse or other similar service to complete writing assignments for you.
Why WordPress Is The Best CMS For Your Blog
When a student first thinks about the possibility of creating their standalone blog, the technical aspect often becomes an obstacle. One of the best options for free blogging is WordPress – it can serve as a framework for creating even the most complex web projects.
WordPress is the largest community of bloggers on the Internet. The advantages of this CMS are as follows:
1. Creating custom content types. If before there were only two types of content – pages and blog entries – now there can be as many as you want. The fact is that for each type of content you can specify various features, including design, content, and formatting.
2. For beginners, creating blogs with WordPress is quite simple to use. There are many tutorials and lessons online which will allow you to get a good understanding of this CMS's features.
3. Customize individual records. If earlier all blogs on WordPress were similar, now it is possible to customize absolutely everything. For example, you want a separate article on your blog to be displayed with a unique sidebar – that is not a problem.
4. Today, WordPress boasts a rich library of plugins and applications. This means that even if the original features are not enough for you, you can always expand the capabilities of the platform with warriors add-ons.
5. Extremely convenient and flexible interface. You can create menus of any complexity and structure. Moreover, you can create several options for such a menu, and display them in different places on your site. Work with sub-items is also implemented at the highest level.
6. Functionality. The WordPress system has developed so much that it is possible to create a blog of any complexity and with any functionality.
7. WordPress developers continue to work on its performance, and with each new version, the system becomes faster and easier to work with. WordPress, due to its popularity and open source code, can be used by many developers around the world. This is a huge plus.
Type Away
Blogging is an interesting pastime which can also bring serious income. To succeed, you should choose a topic that is interesting to numerous users.
The main thing is to constantly develop and not give up when the first difficulties arise, and do what is interesting to you. Then you can obtain the most subscribers.
If you are thinking of creating a blog, a full-fledged website, or a portal, choose WordPress, and see your project thrive!