Practical Guide To Build An E-commerce Website For Small Businesses
A shop's online presence is a simple method for a business to widen its services to clients who don't want to go to the store or who wish to order an out-of-stock item. E-commerce platforms were previously available in certain stores but not in others. Those days, we believe, are passed. As a result, many entrepreneurs nowadays are concerned with creating an e-commerce website for small businesses.
Nothing counts more than understanding the valuation of an e-commerce business if you want to outperform the competition, drive more sales, and keep your small business expanding.
Overview Of Small Businesses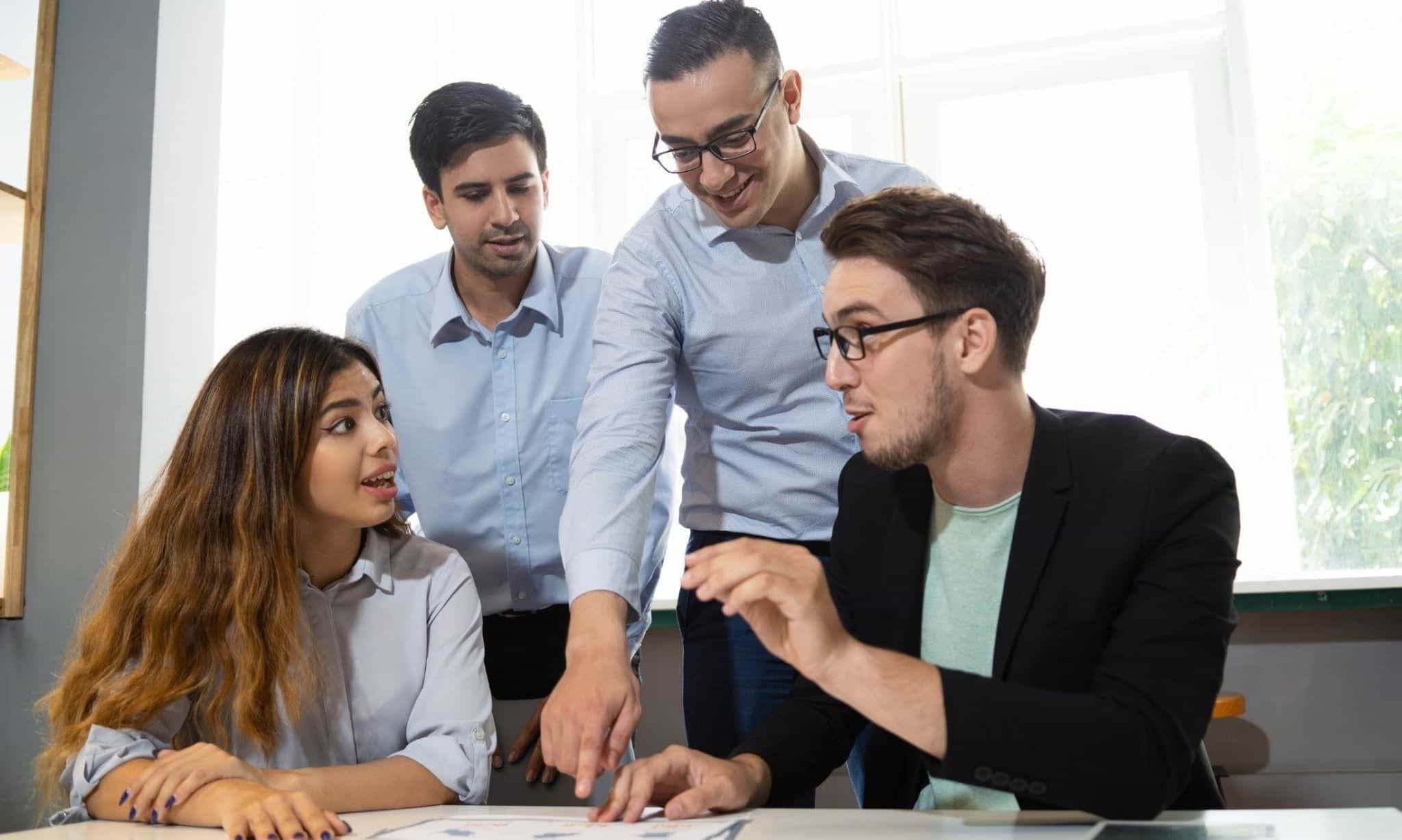 A small business operates on a small scale and requires less money, labor, and machinery to run. Small-scale industries, often known as small businesses, create goods and services on a limited scale.
In comparison to giant international organizations, small firms sell products or function locally or nationally, produce minimal money, and employ a small number of people. While size does not always have to be a constraint in the workplace, it frequently is.
Newcomers to the market aren't putting themselves up for success unless they invest in e-commerce, one of the fastest-growing retail areas. If you don't sell online, you might as well not exist.
What Are The Characteristics Of Small E-commerce Businesses?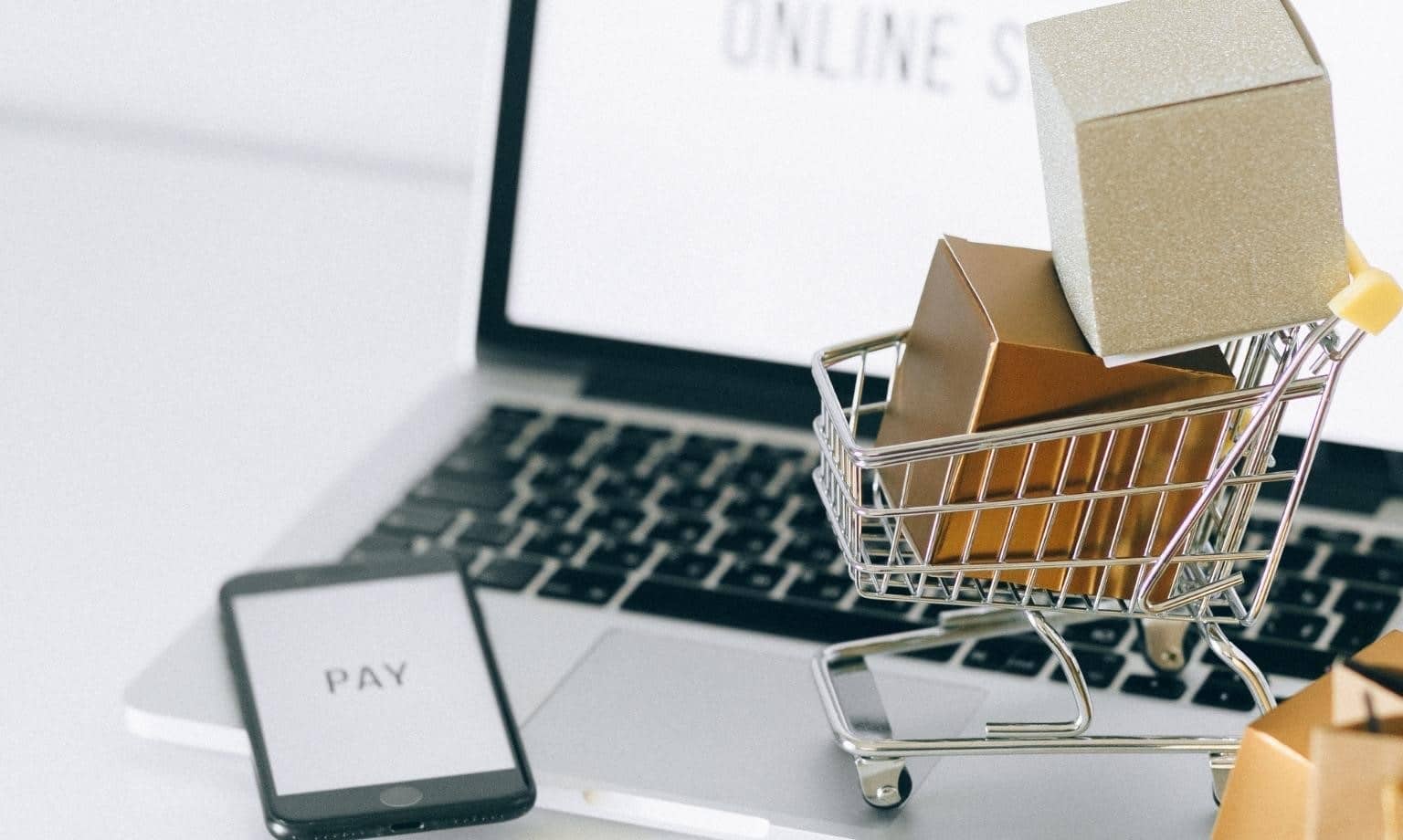 1. Modest development costs
The majority of small companies do not have infinite resources to invest in a website. As a result, the cost of an e-commerce website for small businesses will be a crucial factor to consider.
Some solutions, such as domain names, that appear to be relatively inexpensive with meager monthly fees may require additional expenditures down the road. These other expenses may also include:
Themes: Some platforms can charge you more if you desire a bespoke design. Only a few standard themes may be accessible for free in the most basic DIY editors.
Analytics: While some e-commerce systems offer comprehensive analytics, some may supply a restricted set or none at all. Because analytics is essential in assuring high performance, a platform with insufficient resources may require further investment.
2. Basic needs for a website
This appears to be a no-brainer, doesn't it? However, we might get excessively ambitious at times and become disheartened as a result.
The design does not need to be overly distinctive
It's a good idea to commence with something basic for your first attempt. E-commerce sites are more sophisticated and should be tackled when you've gained more experience.
Templates that include all of the essential tools of an e-commerce website for small businesses are excellent learning tools. Observing how HTML, CSS, and Javascript elements are styled and assembled will better understand how a design works.
Scale to your specific needs
Depending on the size and load, e-commerce services have different resource requirements. Depending on what happens to your load speeds when traffic to your page rises, you'll want to scale your website swiftly and simply.
How To Build A Suitable E-commerce Website For Small Businesses?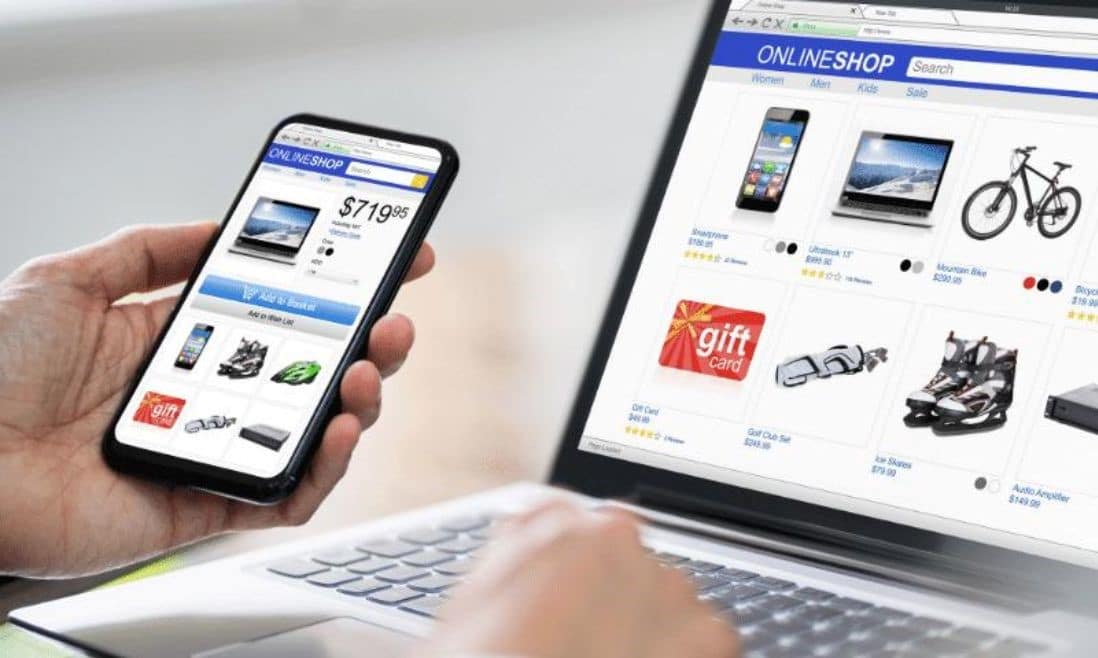 1. Choose a safe and cost-effective web hosting
Every small business has a website, but selecting the proper web hosting plan may be difficult. Many techniques are designed primarily for residential users and lack the processing power companies require.
Websites for small businesses can't afford to go down at any time. Thus dependability is essential. Consider an upgrade route, particularly if you begin with a simple shared hosting service. If your company expands, so will your website's requirements, and if your selected host provides the necessary add-ons and extras, it will simplify your life.
In addition, we've selected the best web hosting for small businesses based on your needs:
Business-friendly features at an affordable price: DreamHost Web Hosting
The shared hosting plan from DreamHost performs admirably in terms of the essentials. Bandwidth, email, or MySQL database restrictions are absent in this hosting plan.
According to DreamHost, the VPS Business plan was created specifically for small enterprises. Except for storage, you get infinite everything (60GB). Because it's a VPS, you'll have complete control over your server resources, and you can quickly scale up the RAM if necessary.
Billing is adaptable. You have the option of signing up for monthly payments or opting for the three-year plan for the most significant discounts. Don't let the long-term deter you: DreamHost products are backed by a 97-day money-back guarantee, giving you plenty of opportunities to try out the service.
Price: $2.59 per month for a 12-month plan ($31.08 total).
A leading provider's high-powered cloud hosting: HostGator
Cloud hosting is another alternative for small businesses, and HostGator has some great cloud hosting deals, especially if speed is your top need.
Cloud hosting is a clever technology that distributes your website's information over several machines, increasing redundancy and decreasing load times. It's an intriguing concept with several commercial advantages, but if you pick it correctly, you can check it out for less than the price of certain shared hosting services.
For example, HostGator's Business Cloud offers unlimited websites, unmetered storage and bandwidth, and a private SSL certificate, among other features.
Price: $6.57 per month for a 12-month plan ($78.84 total).
A decent option for newbies: Hostinger
Hostinger has a lengthy history and has amassed over 29 million clients over the years. Above all, the organization offers extremely cost-effective programs ideal for newbies.
Over four years, the price starts at just $1.39 each month. Because this is a beginner plan, you only receive one website and two MySQL databases, as well as 100GB of bandwidth, but at this price, you can't complain.
Overall, Hostinger is a capable service with extremely low-cost options that appeal to almost everyone. The plans are refundable for 30 days if you are not dissatisfied.
Price: $1.39 per month for a 12-month plan ($16.68 total).
Less technological headaches and more hosting power: GoDaddy Business Hosting
If small companies wish to attempt something new than previously described, they may do so using GoDaddy Business Hosting. This is a hybrid offering that seeks to combine the dedicated resources and performance of VPS hosting with the ease of cPanel-style management of shared hosting.
Overall, the range is a little more expensive than some VPS options, but if you're seeking a straightforward setup and website maintenance, GoDaddy can be worth considering.
Price: $20.29 per month for a 12-month plan ($251.88 total).
2. Select reputable e-commerce platforms for small business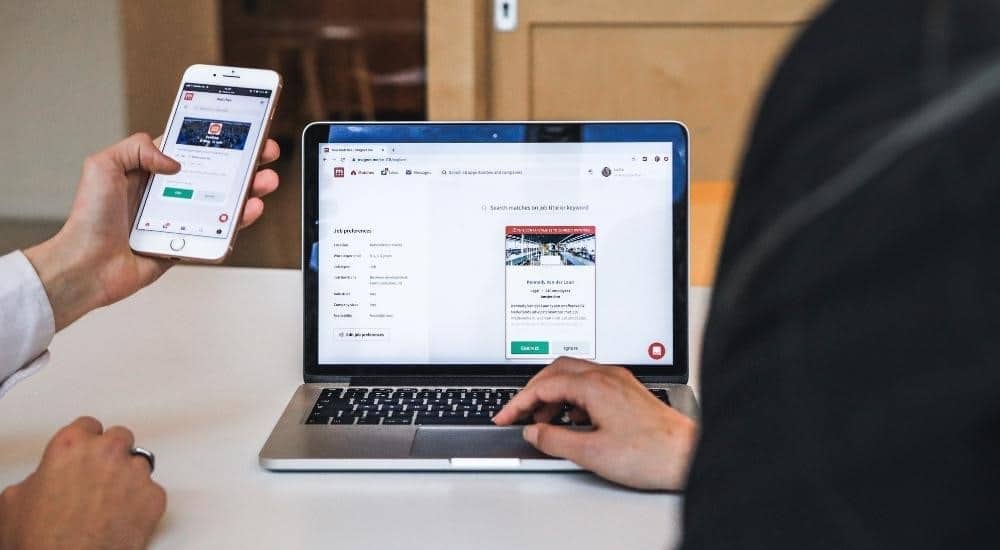 Operating an online store isn't a one-size-fits-all proposition; it's a broad category of e-commerce software that comes in various flavors. Take your time to research the different possibilities before jumping in headfirst.
Open-source platform
An open-source e-commerce platform is one in which the source code is publicly available to developers, allowing unlimited customization and usage. These platforms are frequently built and supported cooperatively.
The most prominent open-source systems are Magento Open Source, WooCommerce, Prestashop, Drupal, and Opencart.
Most open-source platforms include some amount of community growth, which is one of the main reasons businesses choose to offer them as an open-source option. Magento, for example, is becoming increasingly community-driven, with a large number of new features and bug patches coming from community members rather than corporate teams.
Merchants have complete control over the source code, server setup, back-end functionality/setup, and everything else with an open-source e-commerce platform. You have the freedom to customize or adjust your platform to match your specific functional or business needs.
SaaS (software-as-a-Service) platform
SaaS solutions, like cloud software, are housed on a server managed by someone other than your company, but there are several key distinctions. Shopify, BigCommerce, and Wix are some of the most well-known SaaS platforms.
The SaaS platform is a new distribution model in which users pay a monthly fee to use the software. You pay the price (typically monthly) for as long as you wish to use the platform, much like you would if renting a residence.
Utilizing these platforms may end up costing more in the long term than using an open-source platform (hire another party to develop the web and only pay the initial one-time fee)
Open source solutions, in general, attract a large developer community capable of creating modules and customizing existing code to enhance the platform. With thousands of developers contributing to the platform and ecosystem, Magento is undoubtedly one of the best instances of a community-driven software solution in the world.
3. Choose affordable and qualified e-commerce website design for small business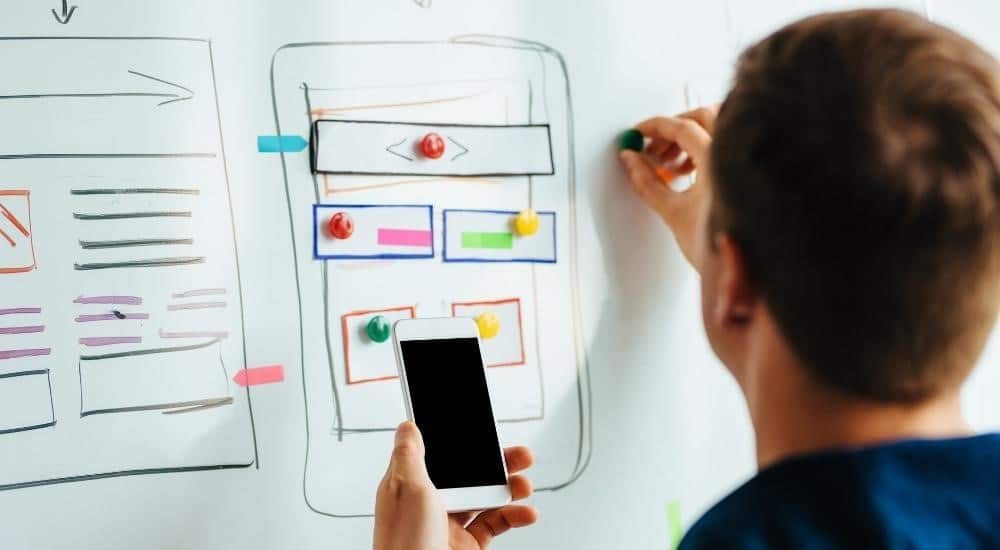 There are benefits and drawbacks to both personalized and ready-made themes. Let's go a little more into each of these fantastic e-commerce shop alternatives.
Ready-made theme
The themes that have already been created for you are known as ready-made themes. They're designed for beginners who aren't yet ready to invest in a bespoke theme. However, there is still a plethora of ready-made themes to choose from, making the process of selecting one exciting and enjoyable.
Pros:
Responsive web design, fast loading speeds, and a range of easy-to-use tools are all features of ready-made designs. For e-commerce users, having a user-friendly platform is critical. Therefore ready-made themes appeal to them.
These themes are generally priced between $100 and $200, yet they are still of excellent quality. These ready-made themes' inexpensive costs and high quality attract small e-commerce businesses.
Cons:
When comparing ready-made versus custom-made themes, ready-made themes offer relatively little flexibility.
Custom-design theme
If you don't want to build your e-commerce site around a pre-made theme, you may engage a web developer or enlist the help of a development team to create a bespoke theme. This will be significantly more expensive than purchasing a pre-made theme.
Pros:
You have complete control over custom themes. The developers that collaborate with you will construct a storefront that reflects your brand, promotes your items, and is user-friendly.
You may customize your website with as many unique features and aspects as you desire. You may add features to custom-made themes at any time.
Cons:
It takes time to build custom themes. Even though web developers and designers work swiftly, the process needs time, effort, and teamwork. It might take months – or perhaps a year – to finish.
It is not inexpensive to hire a skilled web development company to build a website. The lowest price for a solution like this is roughly $4,000, but if you want the finest of the best, it may cost hundreds of thousands of dollars.
This selection is entirely dependent on your requirements. If you're just getting started, a pre-made theme is usually ideal.
If you wish to make minor changes to the appearance and functionality, you may engage developers to customize it to your favor after selecting a ready-made theme. As a result, it will be less expensive than customizing from the start.
4. E-commerce website development for small business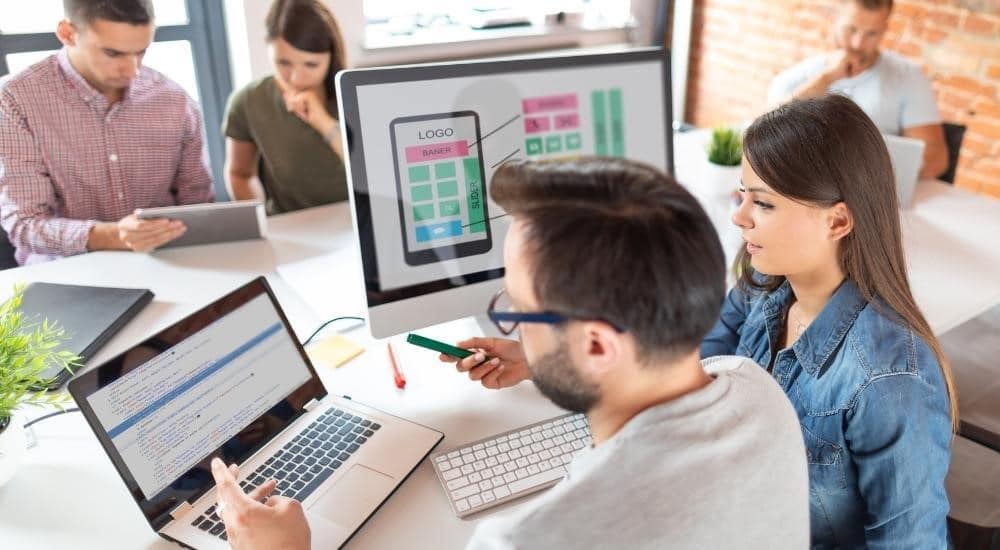 When it comes to developing an e-commerce website for small businesses, simplicity, and cost-effectiveness while maintaining quality are essential for an efficient company that is not too hazardous for profit. As a result, the "back to basics" strategy is one of the best solutions for small firms that wish to expand.
The standards for e-commerce websites and the products and services these enterprises want to produce are not too complex or stringent. From there, we only need to construct the fundamental components of an e-commerce website, which will satisfy service quality and consumer experience on your website.
If you operate an online business and have an e-commerce website, you must have specific characteristics. For example, search engine optimization, catalog management, marketing tool, simple checkout, different payment alternatives (Credit card, PayPal, PO, Terms, and so on), and content management features.
When you have more earnings and wish to expand your business, you may add more complex features to improve the customer experience, which helps to increase sales. If you still want to improve your site, consider downloading free/low-cost extensions/plugins instead of implementing bespoke functionality.
5. E-commerce web design and development company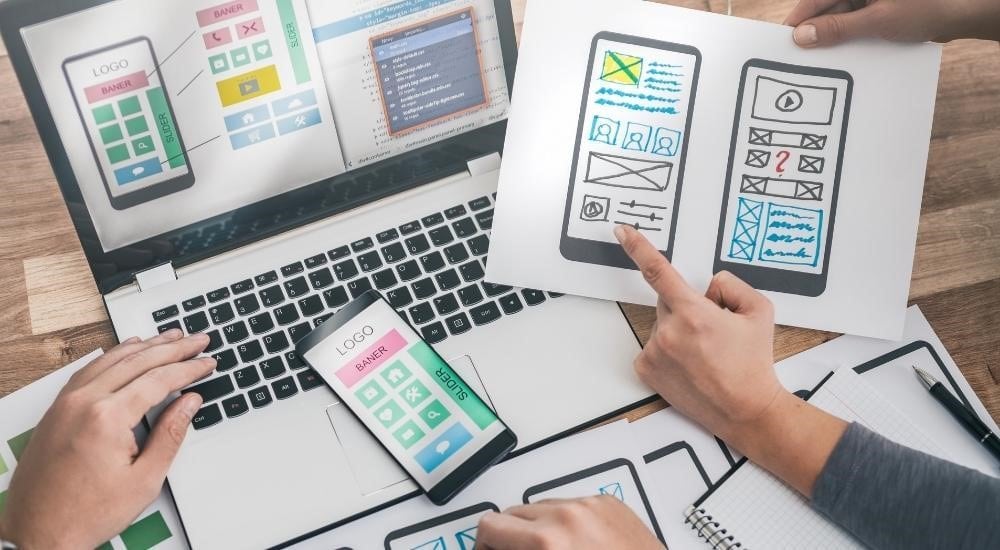 To be successful in such a rat race, small companies must engage the best e-commerce website development firm that matches their needs and builds appealing websites. The most outstanding e-commerce developers, customer-focused service, cheap pricing, and excellent progress are essential for reliable outsourcing partners.
The cost of hiring offshore developers is a significant consideration that will immediately impact your selection. You should be aware of various options for developing a website, such as choosing trusted organizations that specialize in offering web development services for small businesses or companies that provide low-cost e-commerce web development packages.
Not only that, but you can also outsource web development companies in Asia. Because of its cheap living costs and extensive reservoir of IT expertise, Asia's software outsourcing prices are usually far lower than their counterparts on other continents.
Tigren is a professional Magento development company specializing in offering high-quality website development service packages at a reasonable price. Tigren's Magento-based website setup provides a broad range of options, from basic to extensive fully supported features, and provides an excellent client experience. This is a perfect option for constructing an e-commerce website for small businesses.
Wrap Up
E-commerce may be a terrific method for small companies to stand out, providing a way to boost sales, enhance web presence, and fulfill growth objectives in a way that does all you need.
It is possible to take your business to the next level by selecting a solid platform that can meet current and future demands and focusing on the most critical elements for success. Good luck with all your choices!