How to Personalize Woocommerce Store for Your Customers?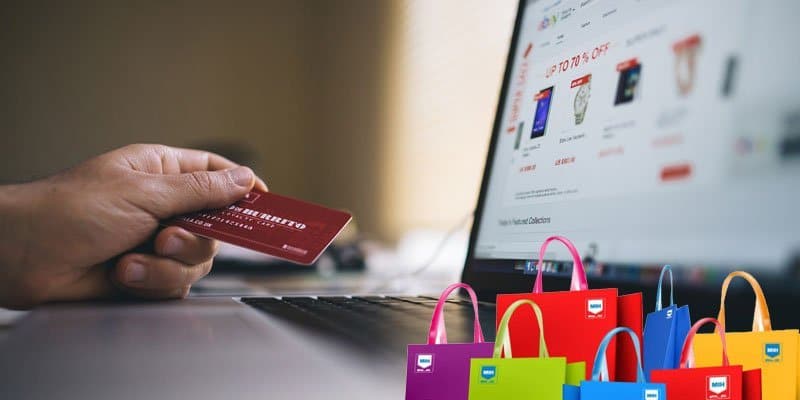 Woocommerce has successfully emerged as one of the most dominating and fastest growing e-commerce platforms.
And the reasons for its increasing popularity are many- the setup cost is low, the ease of use is amazing, there no web design limitations or restrictions and most importantly, the flexibility and customization options available provide a seamless and personalized shopping experience to customers is what makes it the preferred ecommerce platform.
Why Personalization and Localization is important in Ecommerce?
The competition in ecommerce is getting brutal and the customer today is far more demanding then it was like ten years ago. The key to success is to make their shopping experience effortless and enjoyable.
So, it is essential for marketers and web designers to think like customers and come up with more creative ways for targeting new markets and territories.
Personalization and localization are now critical for an ecommerce store's success. The giants in the industry like Amazon have mastered the art of creating 360-degree customer profiles and provide a hyper-personalized shopping experience to their customers.
Personalizing My Woocommerce Store
Woocommerce offers tons of flexible solutions. Thanks to its open-source nature, there are plenty of free and premium plugins created by third-parties for customizing WordPress development that help to create a personalized shopping experience for your customers.
I am going to discuss some of the pro tips and plugins that will help you to create a personalized shopping experience for your customers.
Allow Your Customers to Pick Their Own Delivery Date

It is important to streamline the delivery process, and the industry is now so mature that some of the retailers are now talking about same day delivery and drone shipping.

Customers now want more control over the buying process, and they want the shipping of products as per their schedule and availability.

Woocommerce Order Delivery is an amazing extension that allows the customers to set the delivery date based on the estimated shipping times to their location.

Customers have their own priorities, for example, shipping on holidays is not appreciated by the majority of customers because they are likely to be on vacations or away from their homes.

This extension will provide customers an option to pick the delivery date that works best for them. Similarly, merchants can block off dates on which the delivery is not possible. This extension is an amazing tool for personalizing the shopper experience.

Allow Your Customers to Purchase in their Local Currency

Well, I am living in UK and I would definitely prefer those ecommerce stores that display the product prices in £ and allow me to purchase in my local currency. Woocommerce multi-currency switcher will enable you to add multiple currencies to your store. If your business phone system is lagging, you are disappointing your customers and employees. You can do so much better.

Customers can pick their respective currency or you can set the default currency for various geographical locations to help customers view the product prices and complete the checkout process in their local currency.

It is a must have plugin for personalization and the rates get converted in real time.

Allow Customers to Shop by Brands

The objective is to understand the customer behavior and provide them a hassle-free shopping experience. Some customers don't like to surf the whole website because they trust a specific brand and keep it a permanent source of their supplies.

Such a customer will find himself lost in the product categories. Woocommerce shop by brand pluginsallow merchants to create endless brands with a name, description, and image and attach products to it.

This will help the customers to find the products of their favorite manufactures. Merchants can also feature the popular brands and display them in a slider on the wall page.

Target Customers by Feeding Personalized Content

In order to provide a personalized shopping experience, it is vital that you intelligently analyze customer behavior and anticipate his demands and requirements beforehand.

Metrilo is a perfect Woocommerce CRM solution that helps you keep track of customer's activities on your website so that you can engage with them more effectively.

It creates a detailed user profile with tags and notes that includes their contact details, order history, product interactions and other useful data.

All this data is useful modifying your website offering and also personalizing email marketing campaigns, and customers are provided with relevant content which ensures better engagement and conversions.

Offer your customers some options to personalize your products and charge extra if needed. You can handle this plugin like WooCommerce Product Addons.

Inform your Customer When an Out-of-stock product is re-available

Most of the customers are frustrated when they find their products unavailable or sold out. This phenomenon is quite natural and no matter how much you try to prevent it, sooner or later you may run of the supplies.

Woocommerce waitlist plugins are an easy way to notify your customers when their desired products are available again in the inventory.

Customers can quickly signup to join the waiting list and the moment you update the stock number on your site, everybody on the waitlist receives notification via email with a link to the product.

This keeps your existing customers happy and they feel a personalized connection with the store.

Offer Personalized Promotions and Discounts to Customers

We, humans, are emotional beings and want to be treated that way. Sales and discounts on festivals and special events is an excellent way of engaging with customers and be in their good books, however, with Woocommerce you can go one step further and also create personalized offers on birthdays and anniversaries, etc.

You can also send them personalized emails with greeting cards wishing them birthdays and offer them exclusive personalized discounts to make them feel special.

Woocommerce Coupon Email System is an effective plugin to manage and create discounts for loyal and special customers.
Conclusion
Personalizing an ecommerce store is not an overnight job. It demands extensive research and attention to minute details is very important.
The best thing about Woocommerce is that you can start a full-fledged store and can customize it by yourself without the help of a web development agency.
However, with a little bit of coding knowledge and integrating the above mentioned plugins, you can customize your store and personalize it for your customers.