Outstanding eCommerce Website Design & Development Trends in 2023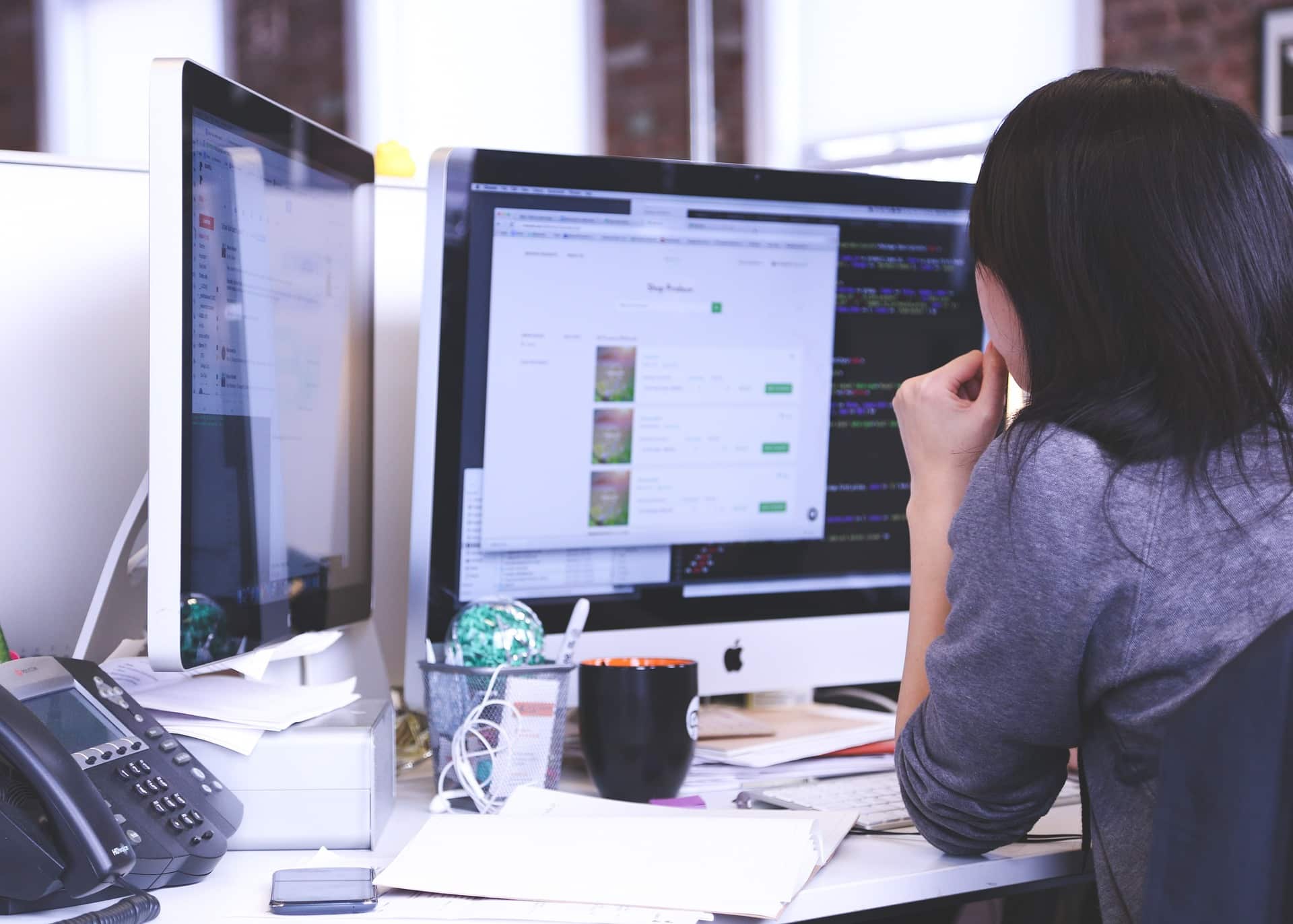 The consumer buying behaviour is undergoing a transformation. Not so long ago, people mostly shopped offline. They were hesitant to purchase anything online due to lack of trust between the buyer and the seller. However, all this is no longer applicable. Today, the buyer journey begins online, regardless of whether the customer intends to purchase offline or online.
For example, if you want to buy a smartphone, you will start with a Google search. You will search for the smartphone, its features, and read/watch reviews. Then, you will compare the features and pricing with other smartphones. Once this process is complete, you will go through the purchase. The pandemic has accelerated this trend, resulting in more purchases being done online.
It is why there is an increase in businesses offering eCommerce development services. They help businesses create compelling online stores to benefit from the eCommerce boom. Research indicates that the trend of online buying is not subsiding even as the world returns to normalcy. Many argue that the pandemic resulted in 10 years' worth of digital transformation being undertaken in a few months.
However, we are not here to discuss the development of eCommerce. Instead, we will focus on eCommerce design and development trends 2023. Before doing so, is it pertinent to review the benefits of eCommerce.
Reasons to Have an eCommerce Website 2023
Basic Requirement

If your business still does not have a website, you might as well close your business. In 2023, having a professional website is a must. You can avail web development services to create a compelling website. Otherwise, the potential target market will not even consider you as an option when buying a product or service.

Trust

Another reason to have a website is because it helps increase trust between the brand and the target market. As we said earlier, the purchase journey starts online. If your business does not have a website, how can you expect your target market to trust you and consider you as an option.

Improve Sales

eCommerce websites will improve your sales. Suppose you have a physical store based in city A. The maximum number of customers that you can serve will be from that city alone. In contrast, eCommerce allows you to serve a much wider target market. They do not need to be physically present in city A. Instead, they can be in another city or even country and go through with the purchase. With a wider market, you will see a noticeable improvement in your sales.

Marketing Analytics

If you rely solely on your physical store, it will be challenging to come up with effective marketing strategies. Why? There is only a limited amount of data which you can gather in a physical setting. You can gather more but you will need to invest in technology and resources which can increase your expenses. In the case of an eCommerce store, you can gather an unlimited amount of data. The best thing is that with the help of apps, data analysis becomes hassle-free.

24/7 Availability

Lastly, a robust eCommerce website allows you to have 24/7 availability. If you wish to keep your physical store open 24/7, you need to hire more staff and then deal with the increase in operating costs. In the case of an online store, you can remain open 24/7 without incurring any additional cost. The target market can browse through the products/service and proceed with the purchase at any time of the day.
Now, let us get back to our main discussion.
eCommerce Website Design & Development Trends in 2023
Micro Animations

Static images are no longer enough to attract the customers. Instead, customers want more. Micro animations can help in this regard. What are they? When you hover a product and there is a small motion to depict a change, it is micro animation. Nowadays, these are all the rage, and you must ask your eCommerce development partner to implement it in your store.

Parallax Scrolling

This trend creates an engaging website experience for your target market. It involves moving the background image/content at a different speed than the foreground one. The purpose is to create a 3D effect.

Loading Speed

One thing that any business specialising in web development services will agree upon is that the website loading speed remains important as ever. So, focus on improving your loading times.

Smart Content Loading

It is not a recent trend but one that must be implemented right away. As websites become increasingly resource-intensive, it is important to have smart content loading. It can improve the store's loading times and the user experience.

Chatbuds

Chatbots are outdated. Now, you need chatbuds. What is the difference? It is difficult to distinguish between a chatbud and a human. If a customer needs help, their query should be resolved without any human help and the customer should not be able to tell the difference.

Voice Optimised Interface

People are increasingly using voice search to make searches online. So, your website interface must be optimised for voice search. It can help you improve your search engine rankings and sales.

Accessibility

Websites, especially eCommerce stores, must consider the needs of people with disabilities. 2023 is the time that websites are all-inclusive. It does not require considerable effort either. For example, you can add functional alt tags for all the images which will even boost your SEO score.

Full Page Headers

It involves placing content on the left side and graphics on the right. The idea behind this approach is that customers spend most time on the top left side of a webpage.

Headless eCommerce

It refers to an eCommerce setup where the back end and front end are separate. It will enable faster time to market and allow easier integrations with third parties.

Data Visualisation

You can write a 1000-word blog on a topic and then display the same information in an infographic. A reader would prefer the infographic. Therefore, utilise data visualisation throughout your design to improve engagement.
Conclusion
In conclusion, you first need to set up a compelling eCommerce website. Then, you need to implement the latest design and development trends that we have listed above. It will help realise many benefits, including the ones we listed above. Lastly, if you have any suggestions or queries, don't hesitate to reach out to us. Thank You.