Learn How to Optimize Websites for Search Engines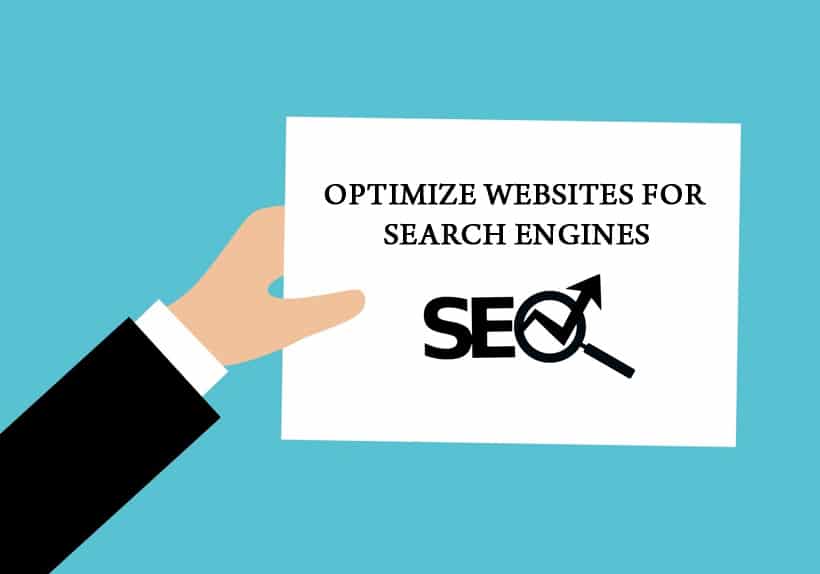 The internet has developed into a center for information, research, and economic activity for almost 60% of the world's population. In fact, it has permeated every aspect of life, work, and business. Furthermore, through their online transactions, millions of customers inject billions of dollars into the world economy. It begs the question, how does it happen?
You could be excused for believing that firms from all over the world are engaged in a game of attention-seeking on the internet. Constant marketing is done to increase traffic. You can definitely leave your stamp on the globe if you combine it with digital marketing strategies, content, and development.
For many years to come, digital marketing will remain the most efficient way to generate inbound leads. A digital marketer must, however, be nimble, organized, and skilled in order to keep up with the improvements and changes in algorithms because the dynamics of digital marketing are continuously shifting. A marketer can get a deeper understanding of digital marketing by doing an advanced digital marketing course.
Nearly all websites require digital marketing and search engine optimization in order to succeed. You've come to the right page if you're seeking information on how to make your website Google-friendly.
You can study the essential procedures for Google website optimization from this blog.
What Exactly Is SEO?
SEO, often known as search engine optimization or just search engine optimization for Google, is the process of boosting the number of visitors to a website by persuading search engine platforms to display your website pages at the top of organic search engine results pages (SERPs). The best search engine in the world is Google.
Two different mechanisms are used by search engine optimization to function properly with websites. On-Page and Off-Page Optimization are the two. While the latter incorporates activity on other websites, social media platforms, and tools, the former is done on and within your website. You can learn these seo techniques by enrolling in a post-graduation in digital marketing.
How Can A Website Be Google Optimized In 2023?
Search engine optimization operates behind the scenes in tandem with various search engines like a mechanic on your website. The appropriate amount of optimization can net you insanely fantastic returns in the form of online traffic and subscribers who may convert into rich business agreements. Your website, like any other machine, needs regular oiling and maintenance.
Before moving on to subsequent steps to optimize your website for Google or other search engines, the table above lists the crucial things you can do for both On-Page and Off-Page optimization.
Monitoring & Keeping Core Web Vitals

Older individuals may not be able to see the text on your website if the font size is too small. Your website will take longer to load if it has a lot of graphics, such as uploaded videos or high-resolution photographs. Users won't be able to traverse the page simply if a picture covers your menu bar.

Core Web Vitals, which comprise metrics like page responsiveness, load time, interaction, and visibility, have been deemed to be of utmost importance by Google and may negatively affect your ranking if there is any instability in the general user interface (UI) of the website.

Spying on competitors

Understanding your competition provides you with crucial data for optimization, such as target keywords, backlinks, and traffic. There are several tools available that can assist you in eavesdropping on your rival. The most well-known spying programs include SEMRUSH, Google Alerts, SpyFu, and Ubersuggest. Both are renowned for the quality of their reports and quality assessment.

Spying gives you valuable information that you can use in your optimization process, but it must be ongoing; you must constantly monitor your competitors to identify emerging trends that you can use.

The Link Building Process

Another crucial step in driving traffic to your websites is link building. It enables your website to create a substantial content network with other well-known, authoritative websites as well as Google. The Google web crawler (also known as the Google Bot) validates the link and rewards your website with credible resources.

Backlinking and external linking are the two main procedures that may be used to do this in order to optimize webpages for Google and other search engines. External linking is accomplished by putting external website URLs on your own website, although backlinking is sometimes accomplished with the use of guest posting on other authoritative websites.

Keyword Research

You must understand keyword research and analysis if you want to create a list of terms and phrases for your article. To target audiences with a range of user intents, it is essential to comprehend the use of keywords and LSI keywords.

LSI keywords are words and phrases that are closely related to the subject you are searching for. The quality and relevance of the content in relation to the search query are evaluated using them by Google's algorithm.

Some of the best keyword research tools for content production include SEMRUSH, Google Keyword Planner, Ahrefs Keywords Explorer, and Ubersuggest.

Campaigns on Paid Social Media

On their own platforms, social media like Facebook, Instagram, Twitter, Snapchat, and Youtube have billions of active users. A smart SEO concept that can drive a ton of traffic to your website is developing a good strategy to target them. If you're looking to dazzle and persuade social media users to visit your website, think about using high-quality content to promote sponsored advertisements.

You must keep in mind that running social media ads must be your short-term objective because they can end up being costly in the long run with little benefit. The majority of SEO experts and inbound marketing consultants use "bought social media adverts" as a form of tactical marketing.

Use Case Studies, White Papers, And Relevant PDFs

Most organizations struggle to benefit from Google search optimization because of bad methodology and strategy. In addition to including keywords, it is crucial to include high-quality material on web sites. This may be achieved by making an effort to create white papers, journals, and case studies that feature branded content about your company.

This is an example of psychological marketing, which lends your website an undeniable air of legitimacy and authority that not even Google can dispute.

SEO Auditing

It's time for an audit now that you've put so much effort into improving website SEO. Auditing can help you find and fix problems that could harm your website's SERP ranking. The majority of prosperous websites undergo routine auditing and maintenance to cut down on errors and change the material in accordance with a new set of keywords.

Many SEO experts throughout the world use tools like Google Search Console, Ahrefs, SEMRUSH, and Ubersuggest as the most popular auditing tools.

Using testimonials and videos

You must adhere to content strategy if you want to take advantage of SEO's robust mechanism. Those times when information was solely composed of text and words are long gone.

With the popularity of video-sharing platforms like TikTok, Reels, and Zoom meets growing, SEO experts are constantly changing their tactics to use engaging graphic and video content like testimonials, explainer videos, educational videos, and even videos of cute animals to drive traffic to websites. Additionally, user activity on video content might provide you with more information about the prospect.
To Conclude,
The greatest traffic will be produced through content and link building in the end. You must pay close attention to every detail as outlined in the manual and not simply concentrate on the substance. A plan must be followed by the procedure for several months. Overall, content creation and SEO for Google require a high level of continuity and consistency.
Achieving traffic targets and improving search visibility depend on a variety of things. The work and expense are justified because an increase in website traffic ultimately leads to an increase in income and marketing ROI.