Must-Have Plugins for WordPress Security to Keep Your Site Safe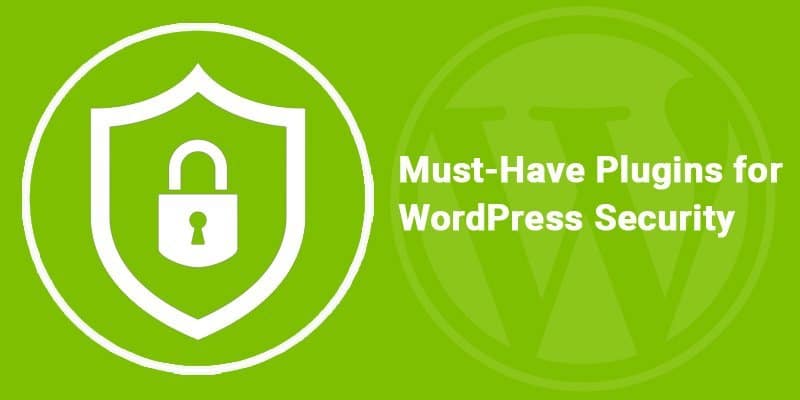 Security is one of the most important factors to look out for when maintaining your website. A domain that isn't equipped with adequate protection can result in DDoS attacks on your web page, and the theft of financial information.
If you use WordPress, it's pretty easy to upgrade your security through the use of third-party plugins. There are a lot of security plugins to choose from, so this article is only going to cover those that have proven to be extremely efficient at what they do.
WordFence
WordFence boasts over a million downloads, making it one of the most popular WordPress security plugins. It offers effective protection features like IP blocking, firewalling, malware monitoring and login security.
Once it's installed, WordFence will automatically scan the website for potential infections. Then it will run a deep scan of the source code, compare it to the official WordPress repository and search for any suspicious inconsistencies.
WordFence is a free plugin, but there is a Premium version available if you want access to advanced features like two-step authentication and scheduled scanning.
Bulletproof Security
Bulletproof Security provides solid protection against XSS, RFI, SQL and many other WordPress exploits. Some of its prominent features include firewalling, login security, e-mail alerts and file quarantining.
An interesting feature of this plugin is the limitation of excessive login attempts, effectively eliminating the possibility of brute force security breaches.
A downside to Bulletproof Security is that the installation process is a bit complicated, and a lot of important security features have to be manually activated.
Sucuri Security
Sucuri Security is a free security plugin with extensive functionality. It features blacklist monitoring, a website firewall, blacklist monitoring, file integrity monitoring and malware scans.
This plugin actively monitors any changes that happen on your website in real time, logs them for future reference and notifies you of a potential security threat.
Failed login attempts are logged as well since those are often a sign that someone is trying to brute force your account.
Must Read: The Comparison Between Wordfence vs Sucuri- Which One is Better?
VaultPress
The sad truth is that the perfect security system simply doesn't exist. No matter how careful you are, there is always a possibility that someone will be able to breach your website's protection and compromise important data. When that happens, having a backup can really save your skin.
VaultPress is an easy-to-use, automatic backup plugin that runs in the background and continuously creates copies of your website on a separate Cloud server. In the event of a security breach, it's easy to recover any lost data and bring your website back online.
Sadly, this plugin isn't free, but the good news is that there are multiple paid plans that you can opt out for, depending on your particular needs.
iThemes Security
The iThemes security plugin employs 30 different ways of keeping your website secure from hackers. It monitors your files for any unauthorized changes, sends e-mail notifications whenever it detects suspicious activity, and automatically bans the IP addresses of known attackers.
iThemes Security also provides you with two-step authentication, password expirations and the ability to schedule your scans.
WP Security Ninja
If you want a low-hassle security solution for your WordPress domain, we recommend you try WP Security Ninja. This plugin takes less than a minute to scan your entire website, and then it provides you with a list of any potential security concerns.
WP Security Ninja automatically detectsbrute force attacks, one of the most common causes of a security breach. It also runs more than fifty different security tests when it scans for malicious activity.
If you opt out for the Pro version, you can get access to additional security features such as the Scheduled Scanner, Events Logger,and Auto Fixer.
All In One WP Security & Firewall
This plugin provides three different levels of security that you can choose from based on your level of experience. The Basic level is the least invasive and keeps your website's functionality intact.
The Intermediate and Advanced levels affect security in complex ways and might cause some aspects of your website to stop working correctly, so caution is advised when using them.
There are a lot of different features to choose from, and if you aren't afraid to experiment you can really do a lot for your security with this plugin.
Conclusion
Security is often the most overlooked aspect of running a website until a breach actually happens, and this can have catastrophic consequences for your business.
Utilizing any of these third-party plugins can significantly increase your security through regular scans, advanced methods of authentication and protection against brute-force attempts.
Your website earns you revenue and is the online equivalent of real-estate, so it is your responsibility to do everything in your power to protect it from thieves and intruders.