Most Innovative Link Building Strategies In 2023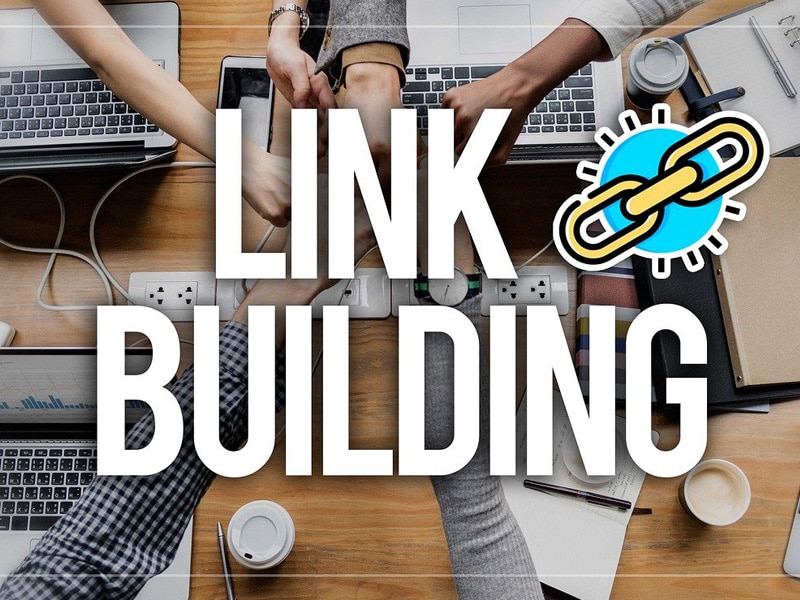 Link building is an important factor to rank your website regardless of how competitive the niche is and the number of competitors you have. Domain authority is a ranking factor for Google and other search engines and link building is the most effective way to boost the DA of your website.
For those who don't know, link building is in the process of acquiring backlinks from another website for our domain. In simple terms, when another website takes one blog link from your website and uses it on their website, it's called link building. The more high-quality backlinks, the higher the ranking and domain authority.
With growing digital trends and how the entire ecosystem operates, the way of building links has changed a lot. Now, search engines have become way smarter and they can detect what are genuine backlinks and which ones are made through black hat tactics. Don't worry if you are new to SEO and looking for strategies to build links for your website or don't know which link building tools to use. In this post, we will have a look at the top link-building strategies of 2023 that will boost your domain.
Build relationships
The first and the most genuine tactic will remain the same even after five years from now. When everyone in your industry knows about your business, making backlinks becomes easier and faster. Trust and authenticity are the two strongest pillars of link-building strategies and when you build relationships, it becomes easier for other websites to link to your content because they know you. You can start building a good relationship in your domain by posting informative comments, sharing others' content, participating in weekly roundups of different companies, and so on. It's a gradual process but you will get the benefits for years to come.
Building relationships in your domain goes a long way as with passing time, your business' authority will also grow. The biggest benefit you will get here is a substantial increase in the domain authority which will help in attracting more backlinks.
Comment smartly
The majority of the high DA websites offer you to comment with a website URL and it's a goldmine for you. But the question is will this old tactic work even in 2023? The answer is yes, but some explanations for it. While dropping the comment, you have to focus on standing apart from the rest. The comment should feel like a valuable addition to the information present in the blog. One pro tip is that once you read the article, you can drop the missing information and write in such a way that every reader will find it useful to consider it.
In this way, the website moderator won't mark the comment as spam and you will start getting traffic from it. Along with this, try to aim for building a unique identity for your brand that the readers will start identifying your brand from the valuable comments.
Use authentic stats in the blog
The best way in 2023 to build backlinks for your domain is to use relevant and real stats in your article and make it more data-focused. As the majority of the people are looking for a collection of relevant stats in one place and they often link it back to their website. To play it safe, try to include 3 to 5 stats from good DA websites in your article and see the magic. You will start getting traffic and backlinks on that article and search engines will also rank it in good positions. If you have multiple older blogs, try to remove the updated information and give it a refresh with the latest stats and they will become a backlink magnet.
The main reason behind adding stats to your article is that it builds trust among users and the search engines. Individuals get more information about the topic that you've written. On the other hand, the search engines will rank your website higher as you've established a valuable information-sharing link structure.
Manual outreach
Manual outreach is still an effective strategy that can change a website's fate and drive more results. While performing manual outreach, first do the complete research about the website like DA, PA to ensure you will get the most of the benefits for your domain. Once you do the research, send them a personalized message on why you want a backlink and how it will help them with their business. Make sure you send a personalized written message by yourself as these website owners get hundreds of emails from people and you have to stand apart from the rest.
When you send personalized emails to website owners, both the open rate and reply rate improve drastically. Even if they don't reply to the first email, you can still take follow-up and they might reply later. You can use an email search engine to verify emails for improving the open rates.
Redefine the content
When you publish powerful content, you will attract a lot of backlinks, and to hone the content game, it's important to do some research first. Go through the top-ranking results and check how their content looks different from yours and what else you can add to it to make it even better than them. When you research in-depth, you will find some content and information gap that you can fill in your article. Once you follow this tactic, you will start generating more backlinks in a more organic manner.
It's a gradual process and you should keep practicing it as it will keep all the content pieces updated and the search engines will start crawling the website more often. It will improve the crawlability of your website along with building backlinks. So, it's a powerful tactic that brings in double benefits for your website.
Final thoughts
Link building is an ongoing process and you should keep doing it having a long-term perspective for your domain. Try these above tactics to accelerate the link-building strategy in 2023 and beyond. Consistency is the major factor that drives the backlinking process. And, if you've just started, begin with these strategies and start building links for your domain.