Instagram inspired designs can keep your business website young and interesting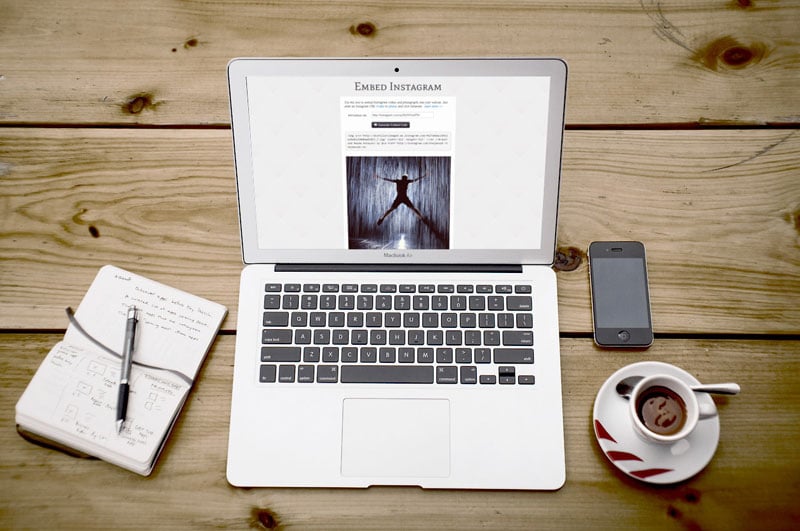 Does your business have what it takes to survive a market where millions of users have millions of brands to follow? While it is theoretically impossible to saturate a market as wide and varied as a social media platform like Instagram, the situation is akin to saturation right now.
Over 70% of the leading brands in America are already on Instagram, and they are vying for the attention of over 500 million daily users. Each user checks their accounts 3-4 times daily, and over 80% of them follow at least one brand.
Keeping Instagram aside, there are over 1.3 billion websites right now. The World Wide Web is a confusing place and a crowded place.
If you think that simply launching your website today will bring you your battalion of fresh followers and buyers tomorrow, you could not be more wrong. Calling this idea utopic would be an understatement.
What the brands of today need are a fusion of social media and e-commerce. E-commerce platforms can utilize the already present marketing tools of leading social media platforms like Instagram to power their promotional and marketing campaigns. https://gramblast.com/ gives Instagram users ideas about using the platform as a strong marketing instrument.
Popularity is the result of a two-way process
Start your journey with your audience. Think of this as a new birth. Start by getting to know the people you are targeting and the people who are following your Instagram accounts.
For example – if you are selling home décor solutions, who are your target groups? Are they interior decorators, landscape artists, other businesses who sell solutions or individual homeowners, who have a genuine love for DIY stuff?
Understanding your target audience will help you carve a niche for your brand with the help of your website content, Instagram feed content, and your CTAs.
Have you noticed how we are juxtaposing Instagram features with website elements? This is not to confuse you, but to help you get used to a world where your Instagram profile and your seller website are the two faces of the same coin.
With a little bit of effort, you will be able to convert your good old Instagram business account into a seller account that functions as an extension of your website.
For example – embed your website like on your Instagram photos and videos. Include your website link in your Instagram bio. Next, include Insta share widgets next to your products and product reviews.
Most importantly, do not forget to give your followers the option to share what they think about your products and services. Ask for photo reviews from your buyers. Provide brand-specific hashtags your buyers can use to streamline their Instagram posts.
Using hashtag tracking tools you can easily analyze the performance of your brand hashtags and your community hashtags. Instagram is making marketing way too easy even for the newbies out there. You just need a good number of followers and good management to do well in your business. If you find it too difficult to maintain all these things to grow your Instagram account, you may look for Instagram bots and management tools.
Design ideas? How about Instagram?
Is there a way you can distinguish yourself from the whimsical newbies or the old school market veterans? Well, of course. Start by integrating your Instagram feed to your website.
This may sound bizarre to a lot of designers, even the ones fresh out of the skewer. Nonetheless, keep your site slider or the header-free for your Instagram feed.
It will keep updating your Facebook ticker and your website visitors will always find some new content, promotion or event to check out on Instagram.
Start small and then take bigger strides towards success with Instagram inspired looks for your website. When you Instagram profile brings the users to your site, they need to be able to relate to the user interface (UI).
Creating a seamless layout and theme that is in line with your Instagram profile is one way to keep up your user satisfaction rate. When it comes to your Instagram business account, you can create the same effect by employing consistency.
A keen selection of themes of the photos, uniform selection of filters, periodic posting habits, the dedicated schedule for various post topics and a consistently good quality of posts creates the feeling of stability and reliance among all users.
Design dictates the performance of your site
Website design is more than just beauty and looks. It has a lot more to do with function than most developers ever deem possible.
The design of a website dictates the design of the menus, categories, page layouts including headers and sidebars, sliders and footers too.
The relative placement of these can dictate the navigation options for all website users. Now, if a beautiful looking website has a hotchpotch of the most common design elements, it will be no good to the users.
Confusing navigation options is the last thing a visitor wants to see on a seller website. 38% of your users can use immediate pogo stick off your site if you do not have the right guidance system.
Look at the right places for inspiration
Instead of filling your website with aesthetic clutter and kitsch, adopt a minimal style. Instagram is the mother of minimalistic opulence as far as a marketing fostering photo blogging app is concerned.
Take a leaf off Instagram's book and start planning your website design to reflect similar design elements. We are not asking you to copy their design. We are simply asking you to draw some inspiration as far as CTAs, navigation, prompting and responsiveness goes.
Once you have mastered these few tricks and traits, it is time to introduce new social media feeds to your website.
Instagram might be ruling the social media front right now, but you need to pay attention to your other business profiles on Facebook, Twitter and LinkedIn as well to complete your marketing strategy.