In-House vs. Outsourced Web Design for Businesses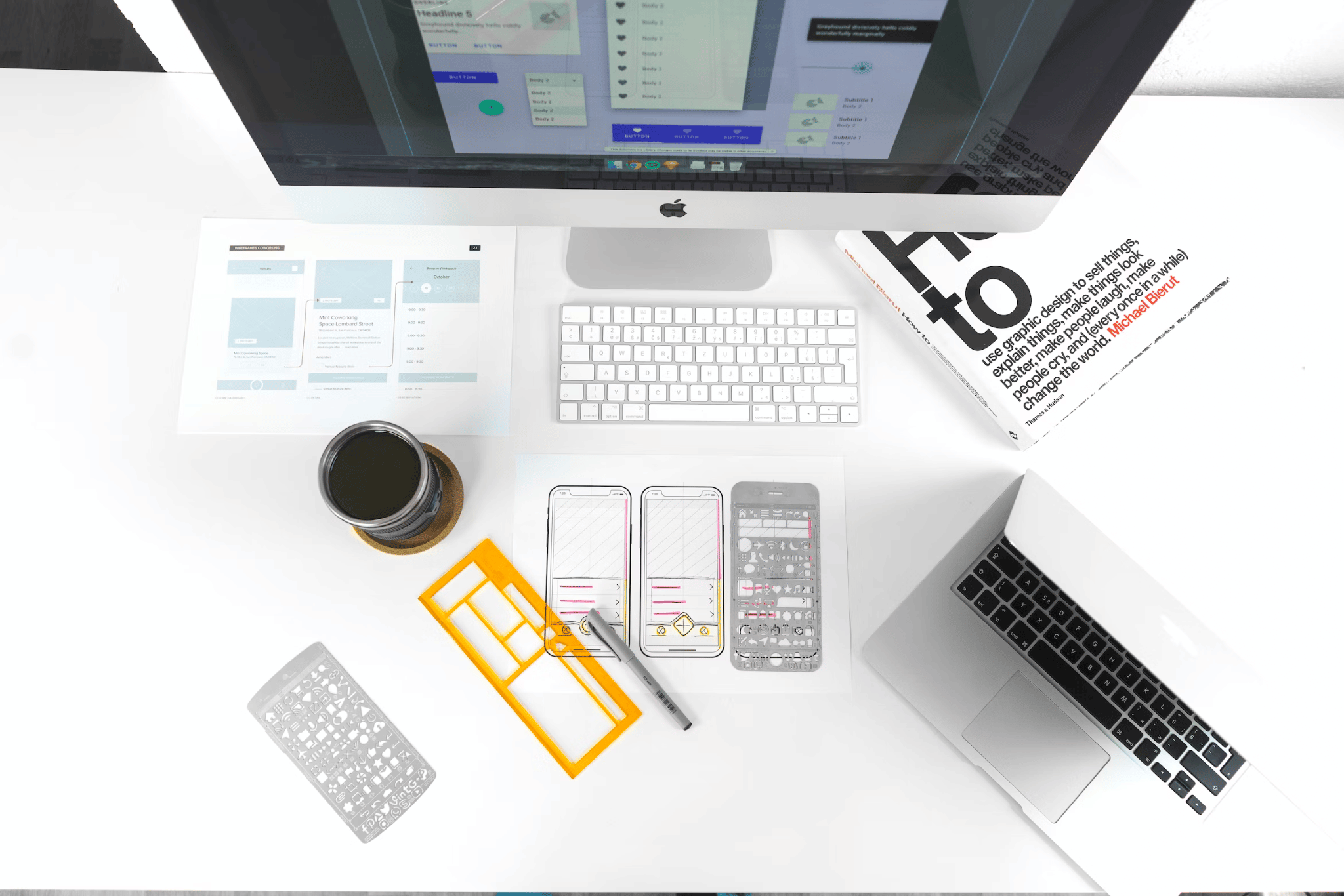 In today's world, a business without an online identity may as well not be on the map. With 5.03 billion people on the internet, it has become vital for companies to create a robust digital presence to get ahead of their competitors. And one platform through which companies take up the online space is their websites.
A website is your brand's stage on the internet – exclusively yours and radiating your persona. You need to make sure you create it the right way. However, after you're done with the code, should you hire a designer, or should you outsource the entire process to a web design firm?
You aren't alone if you're riddled with the in-house vs. outsourcing debate for web design. In this article, we'll discuss the nuances of both scenarios and explain why we're inclined toward outsourcing.
The Cost Factor

Many believe that in-house web design costs less to firms. However, this statement can only be termed factual if you're only considering the price of getting a pre-built WordPress theme. However, web design is more than just a theme.

Websites require finesse, and if your web developer is not an expert on the front-end nuances of sites, you'll have to hire another worker to take care of it. This will cost you more in the long run. Additionally, not having an impressive, cohesive web design may create a situation where your landing page does not convert audiences, costing you more than you intended to save.

On the other hand, web-design services are perceived to be more costly, at face value at least. The package you purchase will be more expensive than a free theme you choose to work on but note that there shall be no other costs you'll have to face. If you're selecting a competent firm, like this web designer in Chicago, the results will be worth it and need no further investment or polishing.

Our cost verdict will be closely tied with the skill verdict. Don't take the costs at face value. Consider the skillset of your employees, the relevant office expenses, the cost of hiring a new worker, if applicable, and the chances of you not getting enough returns and having to redo the website in the future.

The Skill Factor

Web design is an intricate task requiring individuals with a strong sense of branding and aesthetics. Even if you were to get a beautiful, pre-made theme, you'd have to alter everything from the images to product page layouts to suit your brand. Additionally, you need a designer that knows how to create a customer experience that converts.

Now, note that themes only have templates, code files, and stylesheets. Business websites, with their product pages, service sections, terms and conditions, and branch maps can hardly be arranged as simply as blog-only sites using such themes. You'll need a competent, experienced designer to mold that theme into the perfect site for your brand. If you have one in-house, you could be good to go. However, be warned that employee experience matters.

When it comes to web design companies, gauging their skillset is simply a matter of going through their past work. Compared to in-house individuals, you can expect a design company's portfolio to be heftier and encompass more niches. Consequently, they're much more likely to know what your niche demands from a website. As a result, their solutions will likely be much more comprehensive and useful.

The Time Factor

If you're a small business designing your website in-house, it is likely going to be a one-person job. Even if you own a larger company, you probably see no point in hiring a web design team full-time, so you'll have to make do with one or two newer individuals. As a result, you'll need a flexible, extended timeline.

In contrast, firms you outsource to will unlock a clear time advantage for you. Given their experience, they'll provide you with a close estimate from the beginning and work on finishing their work within it. Additionally, they would have worked with numerous themes and templates and know where to begin as soon you list your requirements. If there's a design you choose from the portfolio they have, the process will be even quicker.

Given such scenarios, we'll recommend that you only proceed with in-house web design if you are not on a strict timeline or you're confident that your designer can rush the project without throwing the website into chaos.

The Coordination Factor

An in-house team is easy to coordinate with. Given that they know the brand's culture and values, they'll know when a design reflects them properly. As a result, a competent in-house web designer will ensure that their solutions are tailored to your brand and cater to your unique needs.

On the other hand, coordination and communication with an external agency take time. You'll have to ensure you properly convey your values, needs, and culture to them so they can execute the website flawlessly. However, the task isn't impossible by any means. Credible web design agencies do not provide universal solutions but work closely with their clients to understand their project's requirements. Just assign the role of communicating to someone who has clarity about what the website needs, and you'll be good to go.
Endnote
We've said it before, and we'll repeat it: web design is more than a pretty face for your website. It needs to be efficient, as you – the business owner – your employees, and your customers, will be directly interacting with the front end, not the back end. You either need to be clear on the digital strategy and pages you need or leave the task to experts.
With in-house web designers, chances are that you'll work on a trial and error basis. Things will not be streamlined, especially if you yourself do not know what a good business website needs to have. If you begin researching the part or have your employees do the research, you'll simply divert focus away from the key functions of your business.
We recommend comparing the portfolios and past websites and outsourcing to a firm whose work aligns with your vision. Compare quotes, read client testimonials, and ensure that the agency you choose is customer-centered. This way, you'll efficiently fill the skill gap within your company by enlisting the help of third-party experts and get yourself a fully functional, beautiful website.