Important Tips for WordPress Security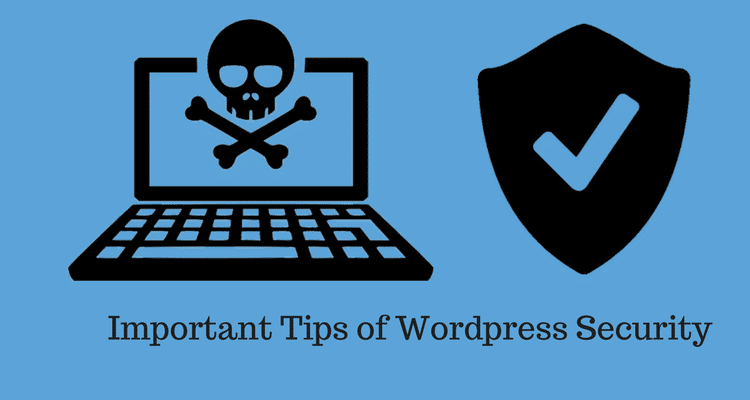 Being the owner of your WordPress account, it is important for you to protect it against any threat from hackers.
Despite this fact that WordPress is a Content Management System, which contains a lot of new themes and plug-ins that can help a company in different ways, this CMS is the most hacked system across the internet.
Either you are a beginner or having experience in using WordPress, it is important to understand your security and protect your site from hackers causing harm to your program.
There are various ways through which one can strengthen the WordPress, site such as making a bold login page and admin page so that it can restrict hackers from getting access from anywhere.
There are best plug-ins and security tools available from WP so that one can use it efficiently and quickly. WP offers some of the greatest security tips and tools that can be used for safety purpose. These tools and tips are reliable and functioning properly too.
Let us understand those solid and important tips which can improve the performance of the website in the long run. It is also important to make the website more secure so that hackers cannot take control of the website. There are few essential tips mentioned:
Secured hosting services:
It is important that you should have your own hosting channel which takes hosting very seriously. Through this way, the company will also secure its activities in order to protect your data and for smooth hosting.
Mainly hackers love to hack the whole server as it offers them ample data on a website. If you talk about free hosting services, they are not accurate in offering hosting security and for that purpose; you have to look out for the better option which charges some extra money from you but offer you a secure hosting.
Update your WordPress content management:
It is not a good idea to keep the older version of content when the new or updated version is available with Word Press.
The developers are always developing fresh content and the users must update it with time. This is to keep your data safe as the hackers can find the data easily.
Have 8 characters password:
It is advisable to keep the password long and complex. This helps in stopping the programs not to enter into the WordPress account. Ideally, it is stated that the password will be of eight characters at least.
There could be a combination of different characters involved in the password to make it stronger. Combination of words, numbers and special characters is something which is advised.
Also, as a user, you should not keep your password in the digital form or write it somewhere. Memorizing it will help you to protect data.
Use Plug-in for blogs:
People have a habit to write blogs and it is suggested that if they want their blog content should be safe then they have to use plug-ins for WordPress security.
Few of them are very good encrypted language that makes difficult for the programs to enter into your WordPress account.
There are many plug-in available which will make the life of a hacker more difficult and with their effective tools, it is actually possible to keep the data safe in the long run.
Buy plug-in from trusted sources:
If you are putting any software in your server, you need to make sure that it is safe to use. The surety should be of that it will not get crashed to your website and it will also not open any door for hackers to come in.
However, it is really hard for a user to know if it is safe to install any plug-in but if it is purchased from the trusted websites then one can lower down the risk factor. Just because they take precautions, it is really difficult if the plug-in creates issue.
Website backup:
One more option which is suggested to users is that they can back up their website. This is actually a very good way to keep all the data safe and secure from hackers.
Local hard drives or cloud servers can be used for this purpose and they will be effective as well. In this way, one more extra copy can also be saved on the server.
If there is any big problem occurred at one point, things can be managed easily without getting any interruption.
Wrapping up
Thus, these are some simple and accurate tips which can help in protecting your WordPress site from getting hacked. One can follow these tips and can make his website more secure and can save a lot of money because of security purpose too.