How to Implement Great Website Design in the Hospitality Industry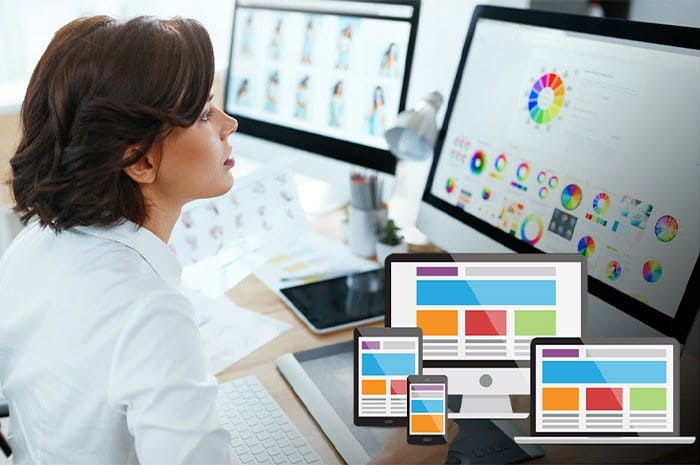 To say that hotel website design is challenging would be an understatement. Over 148 million bookings are made online every year without any direct human interaction.
How you design your website can greatly affect the booking behavior of potential guests. With this in mind, implementing a great website design should be a priority if you own or manage a hotel.
Reasons to design a website for your hospitality business
Online marketing has come a long way since it first appeared in the hospitality industry. In the last decade or so, most hotels and other vacation rental properties started offering their services on at least one website.
The changes that the Internet brought to this industry are huge. Today, the majority of people feel that it is safer, more convenient, and faster to book their accommodation online.
For your business in the hospitality industry, this makes it mandatory to have an online presence. But for optimal results, this means that you should have a great online presence, not an average one.
In addition to placing your offers on vacation rental sites that people use, it is wise to also create a unique, professional site for your brand.
A quality website strengthens your online presence, can potentially bring more direct bookings (seeing how most of those rental sites charge a fee) and establishes your brand as a reputable member of this industry.
Simply being available on different sites or having a plain site that lists some contact details is not enough – not even close. How you design and maintain your website will influence the number of people who'll choose your hotel, as well as your search engine ranking i.e. your reach.
Essentially, a good hospitality business website should look great, but also function seamlessly and provide all the necessary information to visitors.
For example, take a look at the quality website of this vacation rental property management software. Lodgify is one of the best-rated tools for vacation rentals, but also a company with a perfectly designed site.
Visitors have all the information right at their fingertips, can navigate through the site without any trouble, and have access to quality content across all pages. This is what you should strive to achieve with your website.
Best practices for hotel website design
For most website creators, the homepage is the only priority. This should be a priority for you, too considering that it's the most visited page. However, in the hospitality business, most visitors won't stick only to this page.
If someone lands on your website, they'll want to see your rooms page, the pricing, the location page, and the gallery. If they are satisfied with what they see, their next move will be to go to your contact page.
With that in mind, there's no page on your hotel website that shouldn't be a priority. You never know where a visitor will land. Optimizing the website is, therefore, more complicated and takes more effort.
However, if you dedicate enough time and resources to this, you'll find that people are more likely to come to your accommodation if you make it appear better online.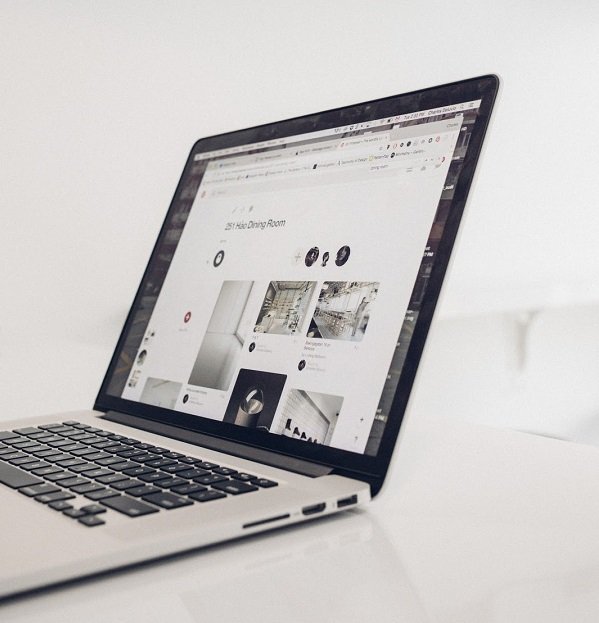 For some inspiration, check out these hotel website design examples. These should show you how a great accommodation site functions and looks. On top of that, you can use the following tips to design the site:
Content should be a priority – always!

Someone somewhere out there once said: content is king. This phrase has been passed along since forever and it is as accurate as it was when they first mentioned it.

The content was and remains the heart of all marketing strategies. For your hotel business, this can make or break your success.

When potential guests visit your website, they'll want to learn a bit about your offers. An amazing and enticing piece of content on the homepage is bound to make them look further.

Not to mention, content can do wonders for your search engine ranking. If you want to pop higher in search results when potential guests search for accommodation in your area, you should focus on implementing smart SEO strategies, the most important one being frequent and quality content.

That being said, consider having a blog on your hotel website. In it, you can share stories about your hotel, its staff, as well as provide guests with some tips and information regarding their visit to your location.

Tell them what's close to your location, share some local tips, review some restaurants nearby. Focusing on quality and consistent content is key to a successful website.

Design for different devices

Did you know that 49% of online bookings are made on mobile? This is compared to only 31% in 2016, and the number keeps growing every day!

For you as a hotelier, this means that you must optimize for desktop as well as mobile users. Not being able to reach almost half of your potential guests is a disaster in the making. People today get most of the things they need on their mobile devices.

According to ThinkwithGoogle, more than 70% of consumers use their phones to research travel. How many of these will proceed to book their accommodation on the same device once they decide where they want to go?

The answer is – too many. This is why your website must be optimized for all devices possible. You can easily do that if you're using a Booking and Appointment plugin for WooCommerce or WordPress reservation plugin. Once you have designed your WordPress site, you can then plugin a booking software to make it easier for customers to book and pay for your services.

Strive for clear navigation

Scouring your pages for contact information or pricing or photos of the rooms is not something that most guests are willing to do. People don't have time these days, so sites that aren't easy to navigate don't yield good results.

This is why, for quality design, you need to dedicate yourself to providing clear navigation.

Use strategic white space to keep the eyes of the visitors to the most important information, including the pages they might want to visit. Use bold colors, different fonts, and sizes – everything to make it easy for them to find exactly what they're looking for. You can try this hotel software for accounting purposes.

One quality image is worth many bookings

So, imagine what many quality images can do. Let's be honest – most people will get to your website to see what your hotel and rooms look like. They'll want to know about the amenities, the beds, the bathrooms, your reception, the dining room, etc.

Today, everything in terms of online hotel booking is based on visualization. This means that only professional, high-quality photos will attract people to your business.

Include a CTA on every page

You can never know what will convince a person to book in your hotel. When they do, you should provide them with the option to do this right away.

So, not only do you need a good call to action, but you need one available right at the visitor's fingertips. It needs to be easy to notice and attractive enough to convince people to make the final step. A ''Book Now'' button is what turns potential visitors into actual guests.

Optimize the speed

It won't matter how great your images are if people who want to see them have to wait for them to appear. Your content won't matter either since most people leave a website if it doesn't load within 3 seconds.

Don't make your guests wait – ever!

Quality hotel websites will load almost instantly. This should be one of your goals in terms of design. Not only should you make sure to create a good-looking site and fill it with quality content, but you also need to make sure that people will stick around to see it.

Slow websites will prevent a customer from booking on your site. To be more, it can hurt your ranking in search engines because Google now penalizes slow-loading websites.

Leverage social proof

Word-of-mouth is your strongest tool at convincing people to choose your hospitality business. Those photos will do most of the job and if you have reasonable rates, people might not even look at the social proof.

Still, most of them will want to be absolutely sure that your offers are exactly as presented on the site. This is where social proof comes in handy.

In your design, make sure to implement testimonials and social proof provided by current or past guests. Allow people to post their photos on a dedicated page. Spread the great comments about your staff and quality of accommodation across the pages.
Key takeaways
Travelers have many reasons to book their accommodation online. This way, they don't have to go around unknown locations trying to find a place to say. Not to mention, booking online gives them access to many options that they probably won't even see in person.
Thanks to technological advances and the Internet, people can now book accommodation and know exactly what they're getting. This is why people in the hospitality business need to provide accurate and quality presentations of their offerings online.
Websites are a great way to attract more guests to your hotel. The optimization of said websites is a vital step in the mission to secure more direct bookings.
Thanks to tips like the ones above, you can boost the odds of reaching more potential guests and convincing them to pick your accommodation instead of your competitors.