How to Write SEO content for SaaS Businesses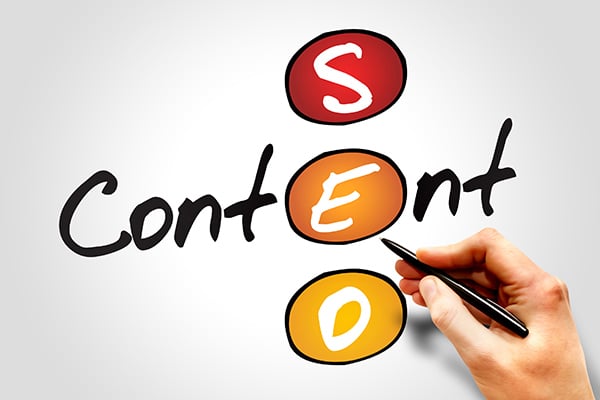 If your Software as a Service (SaaS) website isn't ranking on Google search results pages, then you are losing potential clients to your competition.
It's no secret that the software and technology industry is competitive and fast-paced, and as the SaaS market continues to grow, you need to keep up with the latest search engine optimization (SEO) strategies if you want your business to thrive in a competitive market.
This article breaks down what SEO for SaaS is and how it can be effectively used to help your site rank higher and acquire more clients.
What is SEO for SaaS?
SEO is a way of optimizing your SaaS website to make it rank higher in search engine results pages (SERPs) to get your business noticed online by people who are searching for information, products, or services.
The SEO process involves implementing on-page and off-page optimizations to enhance searchability and boost traffic.
On-page optimization is the process of implementing elements so that search engines like Google, Bing, and Yahoo can understand your site better and rank your content for certain keywords.
This includes optimizing title tags, headings, text, images, internal links, and other aspects of the site that are within your control.
Off-page optimization, on the other hand, is a strategy that focuses on factors that have an indirect effect on your website's ranking in search engines. This includes building SaaS backlinks and using social media to improve your site's position in search rankings.
Why Do SaaS Companies Need to Implement SEO?
SaaS provides businesses with an on-demand approach to software and its associated services. Companies like Google Apps, Dropbox, MailChimp, flick.tech and Slack are prime examples of companies that deliver their software through the SaaS model.
Many SaaS comapnies use performance marketing strategies, such as pay-per-click, affiliate marketing, and social media ads to put their products and services in front of their target audience.
While paid advertising campaigns can be effective, they can be costly. But the real downside of relying on this approach is that once you stop paid ads, you're likely to experience a drop in site traffic. This is why you need a more sustainable way to increase your visibility in search engines organically.
Your SaaS agency can benefit from optimizing content for SEO because it can help your site rank higher in search engines, get more traffic to the site, generate more leads, acquire more customers, and increase conversions.
How to Write Effective SEO Content
SEO content is the heart of any successful website. Ranking well in Google for keywords that are relevant to your business can drive organic traffic growth that's consistent and sustainable. A high rank translates into greater visibility, more visitors, and, ultimately, more conversions.
But how do you write SEO content for SaaS? The following steps will help you generate optimized content that will bring massive fresh traffic to your business site.
1. Know your ideal customer's search intent
It's no secret that if you want to succeed in business, you need to know your customer. What do they want? What are their pain points? What are they searching for?
The answers to these questions are critical to the success of any company. An understanding of your customers' search intent helps you determine what content they are looking for.
For SaaS, specifically, your customers would be searching for software solutions that would help their businesses. So, they are looking for features, benefits, pricing, and the best deals.
These will also clue you in on the relevant keywords you must use in your articles, blog posts, and other content on your SaaS site.
If you know what keywords they are using in their search queries, you can align your content with what they are looking for so that they will find you online.
2. Do Keyword Research
Keyword research is the process of finding keywords and phrases people use to search on Google to know what to optimize your content for. It's an essential part of any successful marketing strategy because it can provide valuable insights into what people are looking for on Google.
It's important to include relevant core and long-tail keywords in your content that will allow it to be found in search engines. Information about what words or phrases your prospects search for on the internet can be obtained through tools such as Google Keyword Planner, Ahrefs, Frase, and Keywords Everywhere, to name just a few.
These tools can help you find out how often people search for certain keywords and whether they are trending up or down during a specific time period. It's also just as important to have the right keywords that are relevant to your industry or niche in order for people to find your content.
3. Choose a topic to write about
Now that you know your ideal customers' search intent and have found the relevant keywords to match the user intent, it's time to choose a topic around the data you have.
It doesn't always come easily, but you can find content ideas and inspiration from competitor blogs, Google Trends, Reddit, Quora, and other community sites specific to your industry or niche.
Reddit and Quora are a treasure trove of questions from people who are looking for solutions to their problems. Some users may offer answers to their questions, but they lack the substance that many people look for.
If you can provide a blog post that will answer a specific problem in your industry, you know you have found a gold mine.
Choosing a topic can be a lot easier if you create a customer persona, which is a composite image of the members of your target audience—who they are, where they work, how old they are, their income, etc.
By identifying a few key traits of your ideal customers and understanding their desires and pain points, you can tailor your content to resonate with them. You are then able to offer your products and services as the best solution to their problems.
4. Write high-quality and comprehensive content
It's not enough to just provide a short answer to a question. You need to write comprehensive content that tackles all aspects of the problem. High-quality content sends a signal to Google that it's worth ranking high in the search results page.
For instance, if the highest ranked article for a specific keyword has content gaps that you can fill, and you write a comprehensive article with more words and more substance, then you can potentially overtake and gain the number one ranking.
If a competitor SaaS company wrote a 500-word article on "Top 5 SaaS Products", what's stopping you from writing a more comprehensive 1500-word blog post on 10 SaaS products? If you deliver high-quality content that ticks all the right SEO boxes, then Google will reward you with a high rank position.
5. Optimize Your Content
It's important to remember that you are not only writing with the customer in mind, but you are also taking into account Google's ranking signals. Google has been optimizing its search engine to better provide quality content to users.
To offer the best results, Google has developed a system of ranking signals that are used by Google's algorithm to rank content on its page and determine relevancy. Currently, there are more than 200 ranking signals that will help you optimize your content.
Here are some of the optimization strategies that can help you write content that satisfies users and search engines:
1. Use relevant keywords in titles, headers, body copy, and images. This will help your site generate content that Google can index and rank on the search results page.
2. Write long-form content. Long blog posts or articles with 1000 words or more tend to outperform shorter posts. According to Backlinko, the mean word count of content on Google first page results is 1,447 words.
3. Write in-depth articles or blog posts. Be thorough in discussing your topic. A more comprehensive post is likely to get ore backlinks, which is a ranking factor.
4. Use a linked Table of Contents. This will help Google better understand your content. It also improves the user experience because it helps people navigate your site with ease.
5. Use subheadings. Breaking up large blocks of text gives visitors easier access to the information on a page. Subheadings also serve as good stopping points when scrolling through the website.
6. Keep paragraphs and sentences short. This makes your content easy to read. When visitors to your site love your content, Google will know and will give it a boost in ranking.
SaaS SEO agencies like Embarque can help design and implement a robust SEO strategy for your SaaS business to enhance discoverability, boost site traffic, generate quality leads, and increase sales.