How to Use Undetectable AI Writing Tool for Crafting AI-driven Content Towards SEO Success?
Using the latest AI writing tools has brought huge benefits to copywriters, marketers, and all creators of online content, allowing them to produce engaging and compelling content quickly and easily, enhancing their creativity and saving their time and resources.
However there is always the threat of AI content being detected by AI detection software, and having the content downgraded or even removed from some web sites.
As a professional writer you have no doubt struggled with the concept of how to harness the power of AI writing while keeping it undetectable from AI checkers so that it appears to be written by a human.
The solution lies in a range of innovative AI technology – undetectable AI writing tools that allow you to turn any AI written text into human-like writing that can not only bypass AI detectors but also greatly improve SEO performance.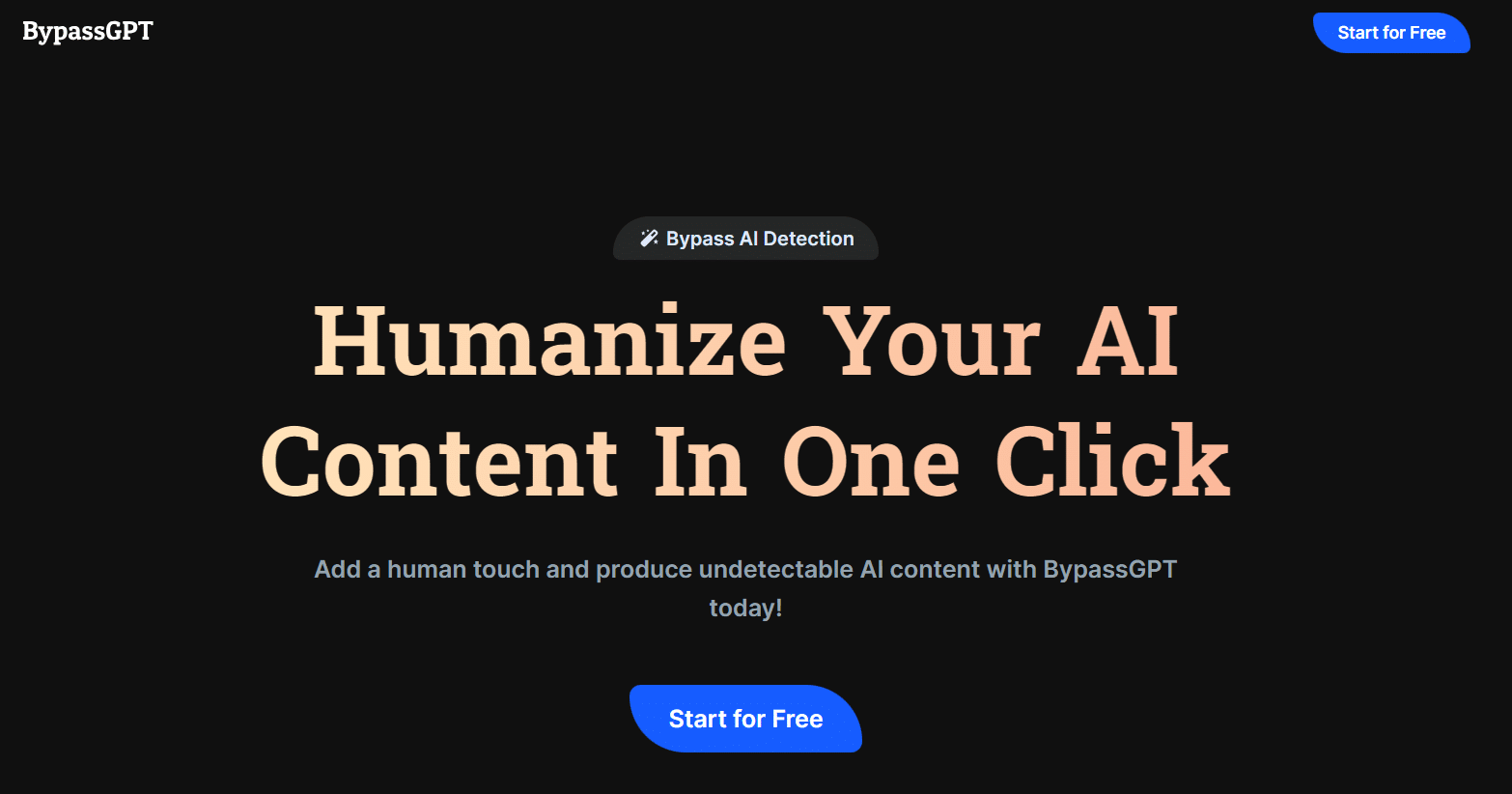 In this article we're going to explore how to craft AI generated text that is practically impossible to detect while crafting content that is driven towards SEO success.
How Undetectable AI Writing Tools Work?
Undetectable AI writers, often referred to as AI detection removers, use a combination of natural language processing (NLP) and machine learning models that have been trained by experienced and qualified writers. The software's complex algorithms reprocess your text and restructure your sentences, resulting in fresh and original content that is indistinguishable from human writing.
It rewrites the AI-generated material to appear less artificial and more natural and seamlessly blends AI text and human writing to evade most available AI checker tools, allowing online writing professionals such as content creators, copywriters, advertisers, and digital SEO marketers to have the benefits of AI writing tools without the constraints of AI detectors.
This sounds like a complicated process, and the technology does rely on complex and innovative software to function, but the reality is that for users, even beginners, the whole process is simple and intuitive.
Probably the hardest part is choosing the most appropriate undetectable tool from the plethora currently on the market. There is no simple solution for this, and it really requires you to spend time researching online, looking at the various websites and reading reviews of the different detection remover tools to find the one that best suits your needs.
When you have made your decision, you just take your content and copy/paste it into the input box on the undetectable writer's web portal. AI content tool is an important project management software.
Next you will see that most sites allow you to customize it for your intended audience, by choosing variations of style and tone of voice from the drop down menus.
Then you just click the 'Start" button and let the AI tool begin to reprocess your content.
Within a few seconds you will get completely rewritten text that is unique and readable, and that will pass most AI detection tools.
Crafting SEO Success With Undetectable AI
Undetectable AI tools can greatly improve SEO performance for digital marketers, copywriters, SEO agencies, and students. Utilizing undetectable AI technology makes it possible to analyze large amounts of data and generate insights and recommendations for effective SEO strategies and tactics quickly and effortlessly.
Undetectable AI writers can help you to produce original and captivating content optimized for SEO and human connection. Taking human connection into account when optimizing for SEO is essential, since content that is compelling and that can resonate with readers has a higher probability of being shared and linked to, which helps to improve search engine rankings.
By optimizing SEO content for search engines by using AI tools, your work can reach a broader audience and rank higher in search engine results.
One of the most advanced AI tools for SEO content creation is gpt-4 free online, which uses the latest natural language generation technology to produce high-quality and relevant content for any topic or niche. Gpt-4 free online can generate content that is not only undetectable by AI detection programs but by focusing on SEO optimization and human connectivity it delivers text that is genuinely engaging and valuable to readers.
Undetectable AI writers enable you to create content that is not only undetectable by AI detection programs but by focusing on SEO optimization and human connectivity it delivers text that is genuinely engaging and valuable to readers.
The end result is that user engagement and experience is enhanced, brand credibility and trust is strengthened, leading to improved overall SEO performance.
Main Features of Undetectable AI Tools
Just about all of the currently available undetectable AI writing tools have similar features:
They can rewrite any type of AI-generated content, from leading AI-powered content creation programs such as Jasper, Rytr, CopyAI, ChatGPT, GPT-4, and Bard
They are able to produce text that can bypass most available AI detectors including OpenAI's Text Classifier, ZeroGPT, Content at Scale, Winston AI, Copyleaks, Turnitin, and Gptzero.
Content is delivered error free, without any grammar and spelling mistakes, resulting in better readability.
Generally they create content that can be customized and rewritten multiple times to suit different target audiences while still retaining the original meaning.
Some undetectable AI writers like BypassGPT provide additional content that includes SEO keywords, expanding the existing text and generating content that is guaranteed to be fresh and original, and free of plagiarism.
All these tools are very easy to use, and provide completely rewritten and restructured content in just a few seconds.
One common point with these undetectable AI tools is that they come with a disclaimer and a warning that they should always be used responsibly and honestly, and not to create false or misleading content, and that the publication of AI written material may contravene the policies of some web sites.
Conclusion
Many professional content creators have started to see the recent advancements in AI writing as an opportunity for improvements in productivity, creating high-quality content and overcoming writer's block.
They also recognise the advantage of improved SEO, probably the most important factor for any online writer and e-Commerce business.
The challenge is to evade detection by AI detector tools, and the current crop of undetectable AI writing tools can meet and overcome that challenge, producing rewritten content that is indistinguishable from human-written text to avoid detection.