How to Use Shopify With WordPress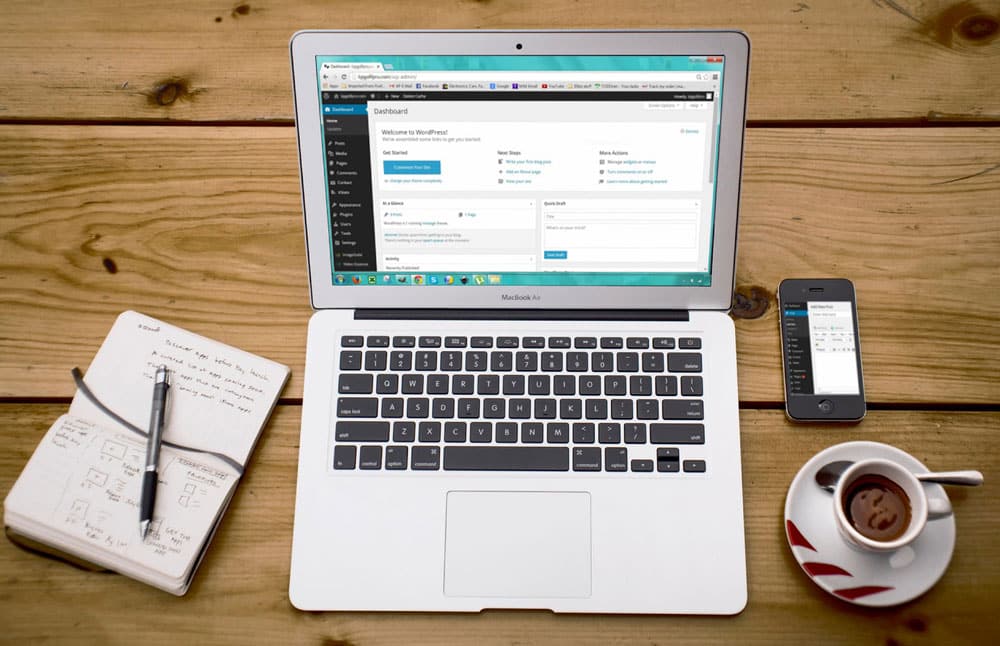 Integrating Shopify with WordPress must have been a long-time e-commerce dream of many until the feature was finally launched.
Both Shopify and WordPress are household names in the history of e-commerce and online websites with unique features to give the best user experience.
Merging these two top brands might just be the magic that has been waiting to happen in your business, and you wouldn't want to take chances.
Why Merge Shopify With WordPress?
Many business enterprises today are gradually migrating to the digital space to connect with more people who would buy their products or services. With the rise of AI, some Shopify apps now allow you to generate AI fashion models, which means you reduce shooting costs and sell more.
Hence, new websites are created every day to provide all the information a potential client needs to know or the necessary information required for existing clients.
To make the website more productive, it has to be optimized for SEO and have a great user interface and user experience.
What's more, is that your customers do not have to check into your website for details and then check out to another website to make payments when it can be done in the same space.
Using Shopify apps with WordPress makes this easier and gives clients the best e-commerce and online store experience right on the same website.
This can be achieved by using the Shopify plugin for WordPress which allows you to connect your website with Shopify, add shopping cart options and enable you to sell your products.
However, there are other e-commerce plugins on WordPress like WooCommerce. So, why should you preferably opt for Shopify? Here are some reasons why Shopify with WordPress is one of the best to increase online sales:
Benefits of Using Shopify With WordPress
Ability to Choose Your Themes

The themes in Shopify are limited, and if you are someone who likes to explore different themes, the good news is that by merging Shopify with WordPress, you get hundreds of themes that you can customize your own way.

Also, with WordPress setup, you don't necessarily need to know how to code, as they have made the design process easy to use for anyone, including beginners.

In case you don't know which theme to pick, you can check out other Shopify stores for inspiration. Just head to a good Shopify theme detector, enter the store's URL, and you'll find out what Shopify theme that store is using. California Shopify Theme Review (2023)

It is Economical

Setting up a year subscription could cost you from $100-$500, depending on your plan, and this includes the best service with cloud hosting and customer support.

However, using other e-commerce alternatives could cost you less than $100 but to set them up to be up to par with the features in Shopify, you might eventually spend up to thousands of dollars.

This is because you will have to buy Add-Ons to get more useful features and might also need some professional help to integrate it with your website.

Security and Reliability

Being a global hosted service, Shopify has a strong 24/7 customer support. There is also a lesser risk of viruses attacking your account due to the standard of their add-ons.

In addition, Shopify has a 256-bit SSL certificate that helps you safely process your customers' orders without leaking their data to potential internet fraud.

Manage Everything from a Single Dashboard

With Shopify, you will be able to run your store from a single dashboard fully. Some of the things you can do on this dashboard include integrating PayPal, credit cards, efficient order processing, and robust tools for Shopify fulfillment and shipping management. See More: Shopify Fulfillment Network: How Much Does It Cost?

Easy Social Media Integration

One of the ways to boost your SEO ranking is by integrating Social Media with your online store, and this can be easily done via Shopify with WordPress. The plugin contains apps to help integrate Instagram on the website and social media sharing buttons to help with publicity.
Best Shopify WordPress Plugins
Shopify with WordPress initially started with an official plugin which was recently discontinued. However, there are still other alternative Shopify plugins that you can use. This includes:
Wp Shopify

With Wp Shopify, you can sell your Shopify products on any WordPress site, with your store data synced as a custom post to help you utilize the full function of your WordPress website.

The plugin is free, and you get the Shopify Buy Button to help create a built-in cart experience, with no iFrames. It is also SEO optimized and could display your products with custom pages and shortcodes.

Shopify Connect for WooCommerce

This Shopify plugin works with the WooCommerce interface to integrate Shopify with WordPress. It is also free and allows you to add and edit products like you would on WooCommerce.

Wp Shopify Premium Plugin

With this plugin, at the rate of $24, you get advanced features of Shopify with WordPress. This helps you integrate your Shopify store with WordPress, which transfers your products and collections to be displayed on your WordPress website. It also includes more templates, live support, and better user experience.

Simple WordPress Shopify Theme

This theme allows you to build your website in the most appealing way for your customers. It is perfect for stores like Fashion, Clothing, Jewelry, Accessories, etc.

It is also responsive across all devices, with essential features to help you set up your online business store. Some of these features include Product List, Product Details, Ease of Customization, Add to Cart and Check Out.

WordPress Shopify Theme by Ultralinx

With this theme, you can integrate the Shopify Buy Button that can be readily used on mobile devices. It also has a high image quality, allows you to change the layout of your homepage blocks and also ensure a secure payment process.

You also get different options of colors and fonts to help with better customization of your e-commerce site.
Conclusion
With the many options available today to set up an online business store, Shopify with WordPress provides you with many essential features that will benefit you greatly.
If you aren't tech-savvy and don't want to bore yourself with technical details, Shopify with WordPress makes it easy with an easy-to-setup process. Also, if you sell locally, you can work with an expert to optimize your SEO for local searches for the best results.