How to Start a Web Development Business in 2023?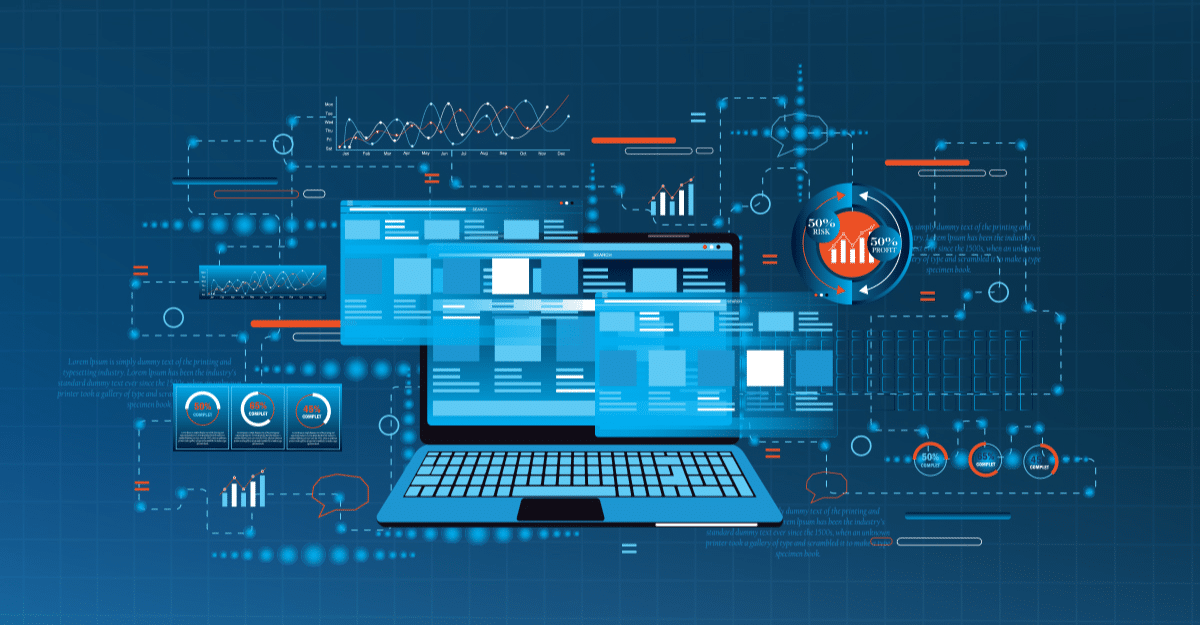 Summary: We all love to be our boss! And with mobile apps, web apps, and websites, we have great control over what we do. So, with such software solutions, we can now do it all. Herein, we are going to talk specifically about the web genre. If you are someone looking to start your web development business, then this is a must-read for you. Look into the blog and get a gist about the process of starting a successful online web business at an apt time.
After the great success of Amazon, Flipkart, Alibaba, and other great giants, the world is clinging to the web development world. Many factors are behind their success, but user engagement is the crux. The growing bandwidth of web apps and the constant use of mobile apps has made it clear that digital is the way to succeed and be among your target audience in no time.
The online world has much to offer, but you must be with it. Today, every business is urged to go digital, so you need to be alert in planning your foundations.
There is a lot of competition as the apps and solutions provide a wide range of exposure. And so, to beat your rival, you need to provide the best. To ace it, of course, you will need experts, a great idea with a constant growth factor, and a good action plan to deploy it on time.
Now, let's clear out your basics of the web development business.
What is a web development business?
You need a set of intellectual brains to form your app idea into a running online venture. An experienced web development company carefully curates several services to reach your goals.
A specialist that looks over all your web development project needs. Right from design to testing and deploying comes under the role of a web development business.
They set up a whole team for your project as per your requirements. Let's say your project has to be built with laravel with certain features. The web development company will set up a team with project managers, laravel developers, UI/UX designers apt to design your web pages, and QA testers capable of debugging laravel issues. Every update in your SDLC has been communicated via Slack, Jira, etc., software.
They take meetings to know your needs and implement them as per their skills and expertise. The main job of such an app development company is to provide you with the project within budget and on time. Some firms also give post-deployment services to maintain and support the app throughout its lifecycle.
Now, after knowing about the role and the business that a web app development company has, let's dive into how you will start your own web business.
How to start your web development business?
SWOT analysis

SWOT analysis is a must. You get your strengths to make it as your best foot forward and weaknesses on which you have to work. Overall it helps save a lot of money and ensures resource management. It will provide you with a clear picture of how you should work on your plan and what you should include & eliminate at the very start of your project. Thus, it will channel your decision taking power.

Find about the whereabouts of the website sector

It is better to know all about the web sector and its offerings. Before starting, you need to get your facts straight.

Pros and cons of the web sector
Will you be able to reach your target audience?
How long will it take you to reach the break-even?
What will you name your company?
Registration processes

These are some of the questions to look for; you need to search out and answer such queries to get onto a successful business.

Who is your target audience?

You need to be among corporate people. Find yourself a good set of people who are looking for an ideal web app developer. For consistent business, you need to figure out the right audience who can provide you with good work.

You must set strong business connections for a successful business around the year. Also, to get work, you can start small, i.e., with freelance projects. Thus, with that money, you can easily invest it as a part of your early-day business growth.

Determine your budget

To excel, you must have a set amount to rope in with. A budget decides how much you can expand at once in your initial days. The major expense for you is a laptop and an office space. And the second biggest one is marketing your web company. You need a certain amount of capital for these three costs to run the business.

Create a good website

You need to create an online brand; the first step is a relevant page with all your details. What does your company do? What is your motto? What services do you provide? Who are your team members? Represent your past work and more. It creates a good impact on your target audience.

The online world has become a business trademark or, say, a trust factor. You can write everything about you and change it as often as possible. So, to earn trust, you must design and develop an attractive and intuitive website.

Tip: Look into your competitor's page and their offerings. Study it, and design the page according to it to obtain more responses. And, thus, ensure it renders a finer version.

Note your operating expense

These expenses are the ones that are about to come every month. Needless to say, you will not be able to skip any of them. For example, salary, fees, rent, stationery, maintenance, etc., accompany the operative expenses. Other major ones include cloud storage, time tracker, project management software, and more.

Find your best team

To function well & earn money for your business, hire dedicated developers. Good tech brains that are capable of providing you service in different web stacks should be on your team. To grow the firm, you need strong hands to provide you with timely tasks, who have the apt knowledge to resolve every query, and more. You can also outsource web development for the starters to know good talents. Recruit small but get an effective staff. Learn more about how to hire remote developers here.

Get into promotional activities

Marketing comes into the picture after building a team, looking at the budget, and the overall expense. You will have to walk to the customers for business. And in today's digital world, it has become very simple to reach but hard to attract.

Strategize proper promotional activities to engage your targeted audience on the platform. Get paid promotions on Instagram, Facebook, Twitter, etc. Post your goals and offerings on your profile, and get onto certain freelancing portals. Write blogs on your services; in short, keep your digital presence active. It will again depend on your 'budget to market.' Also, you can consider traditional marketing ways if you have sources to do it in the right way.

Keep upscaling your business

The online world is ever-evolving, and you need to grow with it. Expand your business with the time. Add new services, tech brains, designers, testers, and more. With time, you will also have to learn new tech stacks to rise and join big organizations that are in real search of such web development services. Explore new genres and get to the clients with an apt solution.
On a concluding note
You will have to strive hard than your competitors. Study their moves on a regular basis. The online space is cluttered; to provide exceptional web app services, you have to be at the right place and in front of the right audience.
We hope this list helps you to get started with your Outsource web development firm, but the key to success is to keep on innovating & growing with the best set of people around you.