How to Move from WordPress.com to WordPress.org
There are many people who start off at WordPress.com simply because it is free and available. After all, it is from the good folks at WordPress. However, many soon realise that there are many restrictions on their accounts.
For example, you can't commercialize your site, you aren't allowed to install plugins and lots of other details.
These often end up being the main reasons why people look towards shifting to WordPress.org. The main difference is that with WordPress.org, you need to look for your own web host and then make use of your own installation of WordPress.
Why Move from WordPress.com to WordPress.org
Making this move opens many more possibilities to your website and if you find the right host, will increase your site performance as well.
Also, it doesn't necessarily have to cost you anything since you can still opt to move to a free hosting site.
I do however recommend you look at all options before deciding on a free host. There are many excellent web hosting service providers out there who have fantastic WordPress or shared hosting packages that won't break the bank.
If you've been feeling frustrated by WordPress.com and find that you need better options in customization, or want to monetize your site or even carry out some eCommerce activities, then you almost certainly need to start considering a move.
Having said that, you can technically complete the move within three easy steps. Yes, there are other things you must do to tidy up all the loose ends, but the move itself is relatively pain-free.
Exporting Stuff from WordPress.com
The very first thing you must do is to export your existing website data. This involves moving out the guts of your site including the text and images. Relax though, as it isn't quite as messy (or tedious) as it sounds.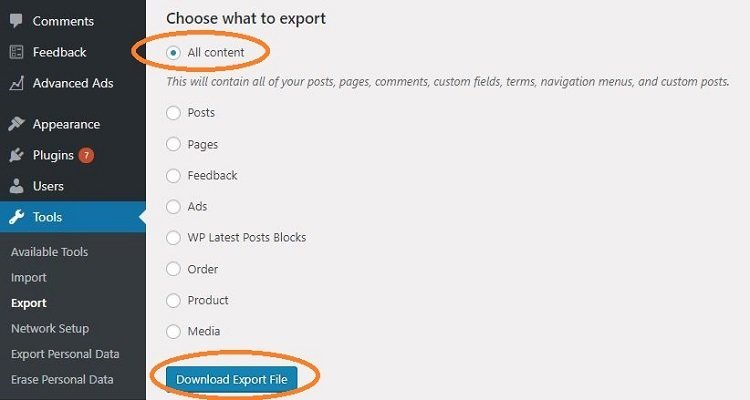 Sign in to your WordPress.com account and on the left-hand side column, scroll to the bottom and click on 'WP Admin'. From there, hover over 'Tools' and click on 'Export'.
Under the option of 'Choose what to export' make sure that you select 'All content' before clicking on 'Download Export File'.
You will be prompted to save a single file – make sure you remember where you save it to! You won't really need to take note of the nature of this file, but it will be in XML format.
Installing WordPress in Your New Host
With that taken care of, it is time to prepare your new hosting account and get it ready to move in to. The first thing you need to do here is to do a fresh installation of WordPress – it's mostly an automated process.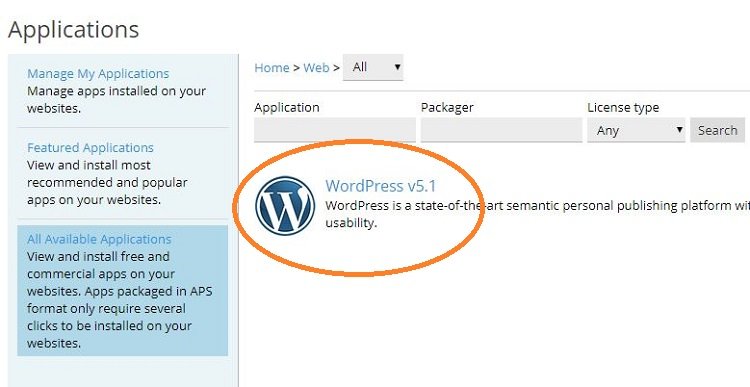 Log in to your hosting account control panel and look for an option to install a web application. This is usually done by an easy-installer like Softaculous, but it should be somewhere in your site control panel.
You will need to complete the WordPress installation (just follow the guide after you've begun the installation).
If you do not feel prepared to do this on your own, there is another option and that is to look for specialized WordPress hosting.
Once this is done, you can then move your old site data to your new host.
Moving Data to Your New WordPress Installation
In step 1 we did an export, so to move that content to your new site it needs to be imported. Log in to the dashboard of your newly-installed WordPress and hover over 'Tools' then click on 'Install Now'. WordPress has an easy import tool, but it isn't ready by default.
When that is done, you can again go to Tools -> Import and then click on 'Run importer'. This will let it prompt you to choose which file to import. Select the file that you downloaded earlier from your previous site.
During this process, you will be asked if you want to assign the content that is being imported to the current account you've logged in with or to a new user. When you've decided that, also make sure to select the option to import your old attachments.
Warning: If you do not select that option you image files may end up missing on your new site!
That should be the end of the moving process! However, remember where I mentioned there are a couple of loose ends to tie up? Well, here we go;
Themes and Plugins – The moving process doesn't include themes and plugins, so you will have to re-install and re-configure the necessary themes and plugins that you want to use. This shouldn't be difficult but can take a large amount of time.
Redirection to Preserve SEO – For sites which already were seeing a good amount of traffic and had decent SEO rankings, you will want to make sure the move doesn't affect that. To manage this, try and use a 301-redirect header.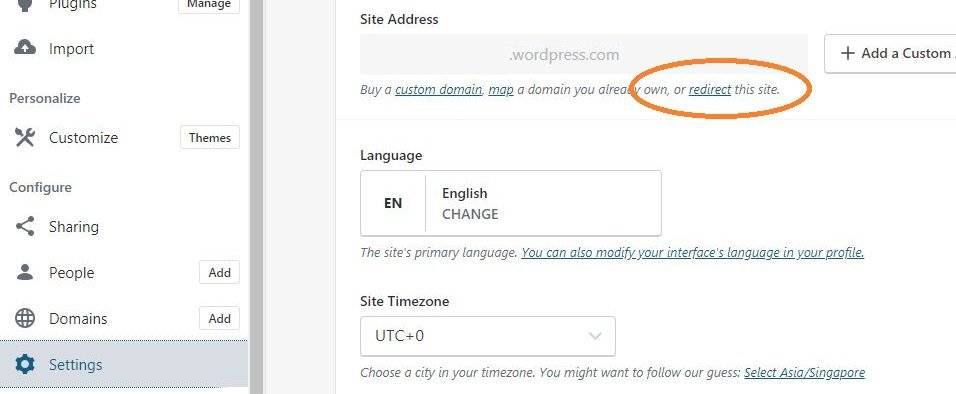 Unfortunately, you can't do this on your own, so you will have to pay WordPress.com to activate the redirect function. It costs $13 a year – expect to pay that for around 2 years or so depending on how mature your old site was.
Migrate Subscribers – The move also doesn't include existing subscribers to your site. Thankfully, the JetPack plugin can do this for you. You will need to install it on your new site and then use it to migrate your followers from your previous site.
Conclusion
As you can see, there are good reasons to move your site from WordPress.com to WordPress.org and the process itself isn't very difficult.
If done right, you should end up spending much more time doing housekeeping rather than being stuck on technical aspects of the move.
Much of what you need to do, such as installing themes and plugins, along with configurations, can be done at your leisure since the best part about moving is that your old site will still be running during the move – there isn't any downtime involved!