How to Monitor Backlinks and Remove the Poor Ones?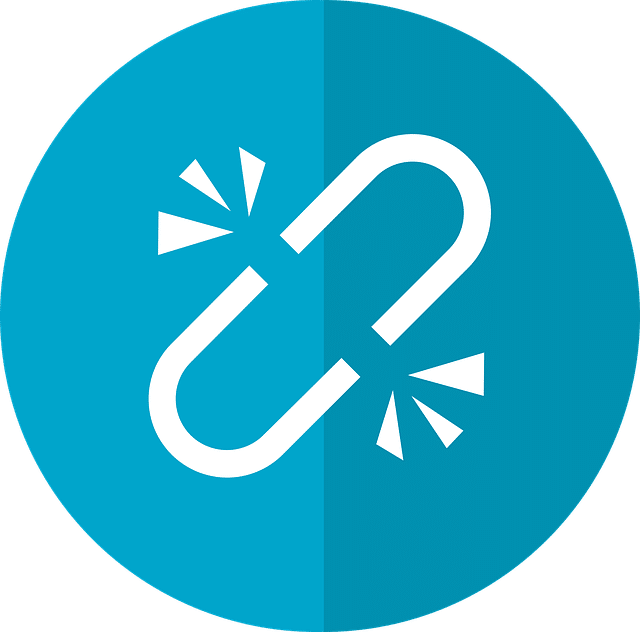 A natural link profile can boost your ranking and authority, but the reverse is true also. A decade ago, the number of backlinks was an important factor. But the only thing matters now is the quality of the backlink.
If you have a small website with a few links then it is easy to monitor all your backlinks manually. But you can't always do that for a huge backlink profile. In this purpose you need to seek help from different tools data and metrics.
Benefits of Link Monitoring:
Harmful links can affect your brand reputation.
Excessive poor links pointing to a site are one of the reasons of being penalized by Google. To avoid this, you must monitor your links.
Your competitor may use negative SEO to step down your website's ranking. In this scenario link monitoring can help you to discover the negative links and remove them.
Also, it explores new opportunities to build links.
Today in this article we will be discussing about some tools to discover maximum backlinks, the easy way to monitor the links and the process to remove the poor links.
Top 7 Tools to discover and monitor backlinks:
1. Sitechecker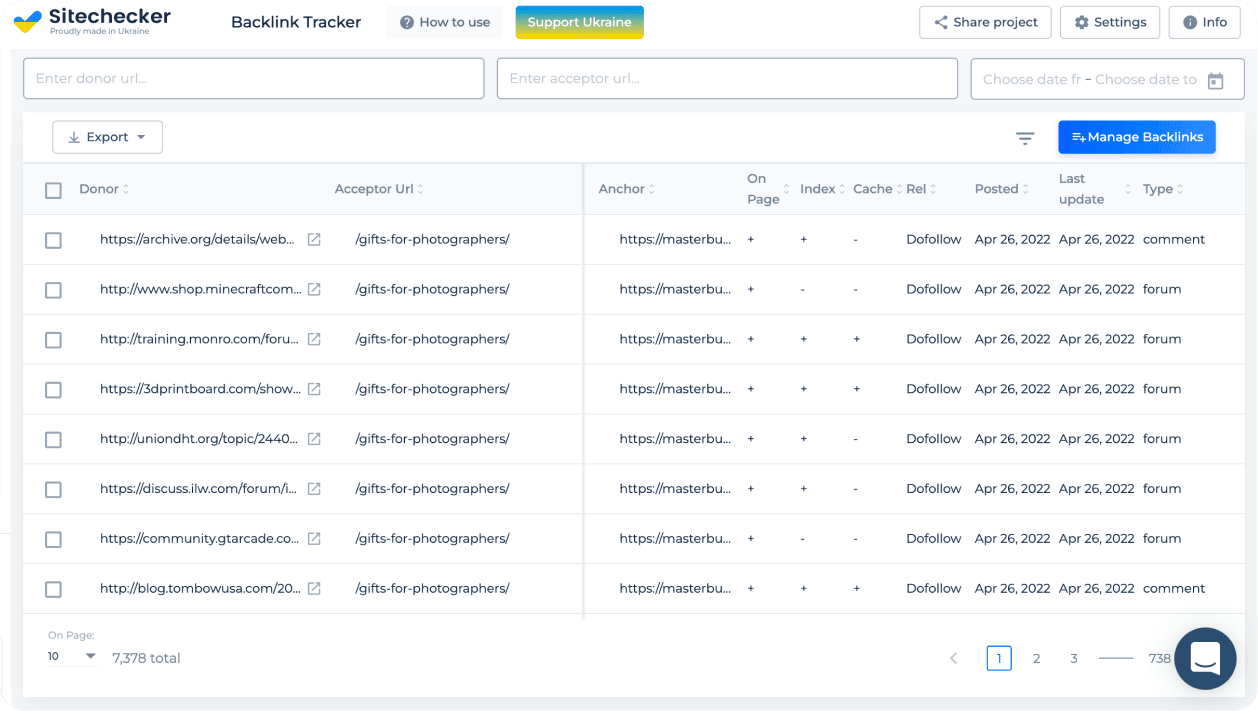 The Backlink Tracker tool from the Sitechecker platform is an ideal way for users to easily monitor their backlinks. Perfect for beginner businessmen just learning how to promote their site, as well as professional marketers and optimization experts – the Backlink Tracker creates user-friendly conditions necessary for comprehensive analysis of a site's backlinks.
Sitechecker enables you to effortlessly import links from Ahrefs or GSC, so you can avoid wasting time. This tool also allows users to have a more precise perspective of how many quality links are connecting to their site.
Backlink Tracker offers a free 7-day trial so that you can explore all of its features. If you like what you see, the paid version starts at only $29 per month (billed monthly), which gives you tracking capabilities for up to 3,000 backlinks. Higher tariffs are available upon request.
2. AHREFS:


One of the best in this business is AHREFS. Their first crawling service and huge database make them the best. From the backlink section you can export the whole backlinks data with DR (Domain Rating), UR (URL Rating), anchors, target URL and other information.
There are three different sections under backlink data. New discovered links, broken links and lost links. From the new link section, you can find out new links discovered by AHREFS. The broken links that are caused due to internal 404 pages can be found from the broken link section.
In the free version, you can check up to 100 backlinks. Before subscribing any premium package, a 14-day free trial is available for users.
3. SEMrush
You can't exclude SEMrush from the backlink checker tools list. This tool provides maximum backlinks of a website with page score, link tag information (ugc, sponsored, nofollow).
To rectify the whole backlink profile SEMrush provides a special backlink audit tool. From the audit report you can get the toxic score from a 0 to 100 scale. A score greater than 60 indicates a pure toxic link. Score 40-59 indicates semi-toxic link.
We have checked manually and found that 80-90% links are really toxic if the score is greater than 60.
They also offer 7 days free trail before subscribing.
4. Link Explorer


This tool is provided by MOZ. You can export your inbound links from this tool. This tool is specially designed for link analysis. With every individual link you will be able to check this below information:
Title
Anchor Text
Spam Score
DA
Link Type
You can take a close eye to low DA and high spam score sites. Both these have an impact on the sites. DA represents the chance of ranking a domain in SERP and spam score indicates the probability of being penalized a domain by Google.
Good news is that, Moz offers 30-day free trial before purchasing the premium packages. You can cancel anytime, if you don't like it.
5. Monitor Backlinks
From building links to monitoring, this tool will help you to complete the whole cycle. This tool will notify you whenever any site will mention your brand.
For a relatively new site or product website, automatically getting reference links is always not possible. This tool will help you building high quality links and monitor already built links.
If you are familiar with sponsored or guest post, probably you have noticed that there are some websites that removes the link or makes the link nofollow even delete the content sometimes.
Just add the links on this site's directory. They will inform you every time a link is removed or any changes on those specific pages.
You can get some bonus features from this tool like, competitor backlink and keyword analysis. So, you will get an opportunity to build links like your competitor and beat them.
6. Mention
The name says it all. This tool will notify you whenever a new website mentions your brand in their content. You just need to set up alerts. Here alerts refer to your brand name or related keywords that you need to track.
Actually, this tool is best for managing your brand reputation. You can get real time notification from this tool if someone use your selected keywords for good or bad purpose.
But you can use this opportunity to get natural links or discover poor links.
Case1: You can set alerts using negative keywords that is generally used to demote your brand. Whenever you will find any link from those keywords, you will get the scope to remove or disavow the link. Sometimes you can get links from your brand name but the referring domain is a spammy domain.
Case2: Some websites mention your brand name but they forgot to link your domain. You can reach out them with a soft email. They will be happy to include the link.
7. LinkResearchTools
This is another great tool to keep your all link history at one place. The "link detox risk" trends of this tool can give you a clear idea of the risk of your backlink profile.
This tool provides more than 40 metrics per backlink. Also, there are filtering option available. So, you can filter metrics and mark the poor ones easily.
Besides link monitoring this tool includes other things like:
Analysis of your external links.
SEO recommendations.
Disavow suggestion, etc.
8. SE Ranking
If you are looking for a good tool within cheap rate, then this tool is perfect for you. The starting price is only $9. With each backlink you will get different metrics DA, Alexa Rank, Anchor Text, different tags like nofollow, noindex, etc.
Besides backlink checking, you can use this tool for rank tracking, auditing or keyword research purpose.
How to Remove the Poor Backlinks?
First step, is to collect the maximum number of backlinks. As your main target is to maintain a good reputation on Google, you must need to use search console links additionally other links from 2 different tools like AHREF, SEMRUSH.
Second step is to mark the poor links. This is the most crucial step. You can get the different metrics like toxic score by SEM rush, spam Score by MOZ, DR by AHREF for every individual link. But algorithm-based data do not get the perfect result always.
Practically, we found some fresh sites from the 60+ toxic score backlinks that is provided by SEMRush. Sites with low DR does not indicates harmful domain always. You can't take the decision by filtering the metrics. So, it's better to check the links manually as much as possible. If you are not familiar with these kinds of tasks or running out of time, then you can seek assistance from SEO agency Brisbane.
You may think, how can all the backlinks of Amazon be checked? Well, they don't need to remove poor links. If they have one Million poor links, there are double number of good links.
Here we will mention some guidelines to identify a poor backlink-
A link from non-relevant network site.
Auto generated garbage links from link firms.
Link from hacked websites.
Link from PBN.
Link made with negative anchors.
A link from low quality directory site.
After marking the poor backlinks, reach out to the website owners with a soft email. Request them to remove your link. But this technique is not so efficient.
The best alternative to remove the poor backlink is to disavow the link on Google. By submitting a disavow file in Google search console, you can send an indication to Google that you don't need those links as your backlink. Google will not crawl your site when the Google bot will arrive on those poor backlink pages. So, your site will not receive any link juice from the spammy backlinks. Just like a nofollow link concept.
How to submit a Disavow file on Google?
Instead of disavowing an URL, it's better to disavow the whole domain. Because the same domain can referrer your site again from different page.
How to prepare the disavow file?
Any line starting with "#" will be treated as a comment on disavow file.
Add "domain:" before every domain you want to disavow.
Paste the domains in a notepad because there is only one option available to upload .txt file.
Save the file as UTF-8 encoding format.

Finally, submit the file on Google:
Open this link: – https://search.google.com/search-console/disavow-links

Select the property for that you want to submit disavow.
Upload the file that you already created for submitting.
Next time when you will explore more poor links just download the old file from this tool & add those newly discovered links below.
Replace the old file by the new file.

What to do if you include some good domains in disavow file by mistake?
Don't worry, you can reavow those domains. Just remove the domains from the disavow file and upload again after saving the file.