How to Make Money with Amazon Affiliate Program?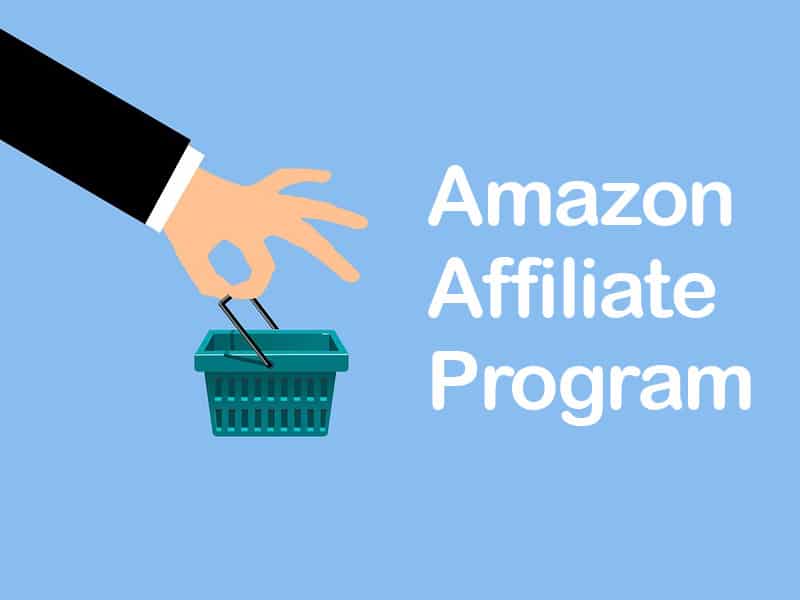 Imagine a business model that does not require inventory or start-up capital and works with the world's largest Internet retailer. All you need is the right website monetization techniques to start such a venture and generate cash flow around the clock.
This 'business model' is called the Amazon affiliate program. It allows you to promote and market any product sold on Amazon and earn up to 10% commission on all sales. If you have a blog, niche website, YouTube channel, or other social media accounts with a high level of attention, you can utilize this program to recommend your favorite products to your audience and get paid for that.
For example, you searched for "best air fryer" on Google and found a website called allrecipes.com, which compared the six best air fryers. As you browse the content, you will see links directing you to where you can make a purchase. When you click the affiliate link, you will be taken to the Amazon listing. If you buy this air fryer, Allrecipes will earn commissions.
What Is Amazon Affiliate Program and How Does It Work?
Amazon affiliate program, also known as Amazon Associates, allows you to make money by referring sales to Amazon.
The Amazon affiliate program helps content creators, publishers, and bloggers monetize their traffic and obtain supplementary income. In short, Amazon will pay you a referral fee every time a customer uses your affiliate link to make a purchase.
The coolest part is that even if the readers are buying different products from the ones you are promoting, as long as they reach Amazon from your unique link and purchase the product within 24 hours after clicking it, you will still get a commission.
To generate traffic to the promoted Amazon products, you will need to have an audience. It can be subscribers of your blog, Youtube channel, and other social media channels.
The type of content you create may also vary, depending on the media you prefer:
Information overview
Product reviews
Product comparison
Video review/comparison
How to guide
More specifically, you want to choose a topic for a specific niche market, and you will write or create a video for that particular niche market to establish authority.
10 Steps to Start Your Own Affiliate Program
Create your website

If you are not familiar with HTML and website management's basic concepts and do not have time to learn, you can use one of the platforms, such as Boxmode, Yola, Duda, to create a professional website even if you don't have technical skills.

Website builders offer a set of useful tools for building a website according to your needs. You can use included hosting services, connect your existing domain or get a new one in one place. One more benefit of using a AI website builder is that it includes customizable templates on different topics, which you can utilize to design your site.

Choose your niche

All goods sold on Amazon (such as electronics, books, music, cosmetics, and kitchen utensils) can be used as part of the sales commission. Choose a product line that you like or have a certain degree of expertise and that has a lot of consumer demand, but make sure the niche is narrow enough to make it unique. These niches may be bands in your city, left-handed guitarists, jumper or salsa music, books written by a certain religious writer, or handicraft resources such as beading, weaving, or pottery.

Set category

Attributing categories or subcategories to your blog articles can help consumers find your website in search engines. Categories can also help visitors to hone more specifically according to their interests. For example, BandsFromTexas.com may provide a set of categories for the genre, such as rock, country, or blues, and another set of categories for the city of origin, such as Austin, Dallas, Houston, or Lubbock.

Register as an Amazon affiliate (associate)

Registration is free and simple. Even if you don't have any content yet, your website should have at least the basic setup. Amazon will manually review the site before approval.

If you are not visible yet, Amazon will provide a legal disclaimer to include it at the website's bottom. For complete transparency, inform people that you are an affiliate of Amazon, and in some cases, you will indeed be compensated.

Create your blog post bookmarks and links

At the bottom of the blog software's publishing page, an item called "bookmarklet" will appear. Click and drag the link to the "Links" toolbar in the browser or "Favorites" menu. This allows you to update the blog about the product with a single click.

Create your Amazon Build-A-Link bookmarks and links

This step allows you to establish a link using the built-in member ID. Log in to Associates Central, carefully read the left navigation sidebar of Build-A-Link, and then under "Static Links," click "Single Item" and drag to the "Links" toolbar or "Favorites" menu.

Make your first link

After logging in to your Associates account, search for the product you want to view, and then use "Site Stripe," the gray stripe at the top of the screen, to get a personalized link to the product. Amazon also provides many other options to create links and banners.

Post your comment on the blog

Click on your blog post link. With WordPress, two link codes will be displayed. Delete the first file ending with " ". The second part is a link to a product with a built-in Amazon Associate ID. Write a product review, select the appropriate category for it, and click "Post."

Build your Amazon membership website

Before promoting the website, create enough substance to attract the interest of visitors. Write at least a few product reviews in at least two categories. You may also want to create engaging content like articles, news, and reviews related to your expertise or niche. The more you write, the better because when you write, if notifications are enabled, search engines will be notified automatically.

Promote your Amazon membership site

The best way to promote for free is to communicate with other blogs on similar topics and participate in online communities that discuss your topics.
Conclusion
Amazon affiliate program is an affiliate marketing program that permits clients to monetize their blog, social media, or website blog. Amazon affiliate users only need to place links to Amazon products on their site, and when customers make a purchase through one of their links, the user will receive a commission. This article offers you all you need to know about how to participate in Amazon's affiliate program and make earnings for yourself.