How to Install and Set Up a WordPress Website?
WordPress is one of the best website making platform, and for good reason. It's easy to use, customizable, and offers a wide range of features that allow you to create a professional-looking website quickly and easily. In this article, we will walk you through the process of installing and setting up a WordPress website, including choosing a web hosting provider, installing WordPress, choosing a theme, customizing your website, optimizing it for performance, and promoting it.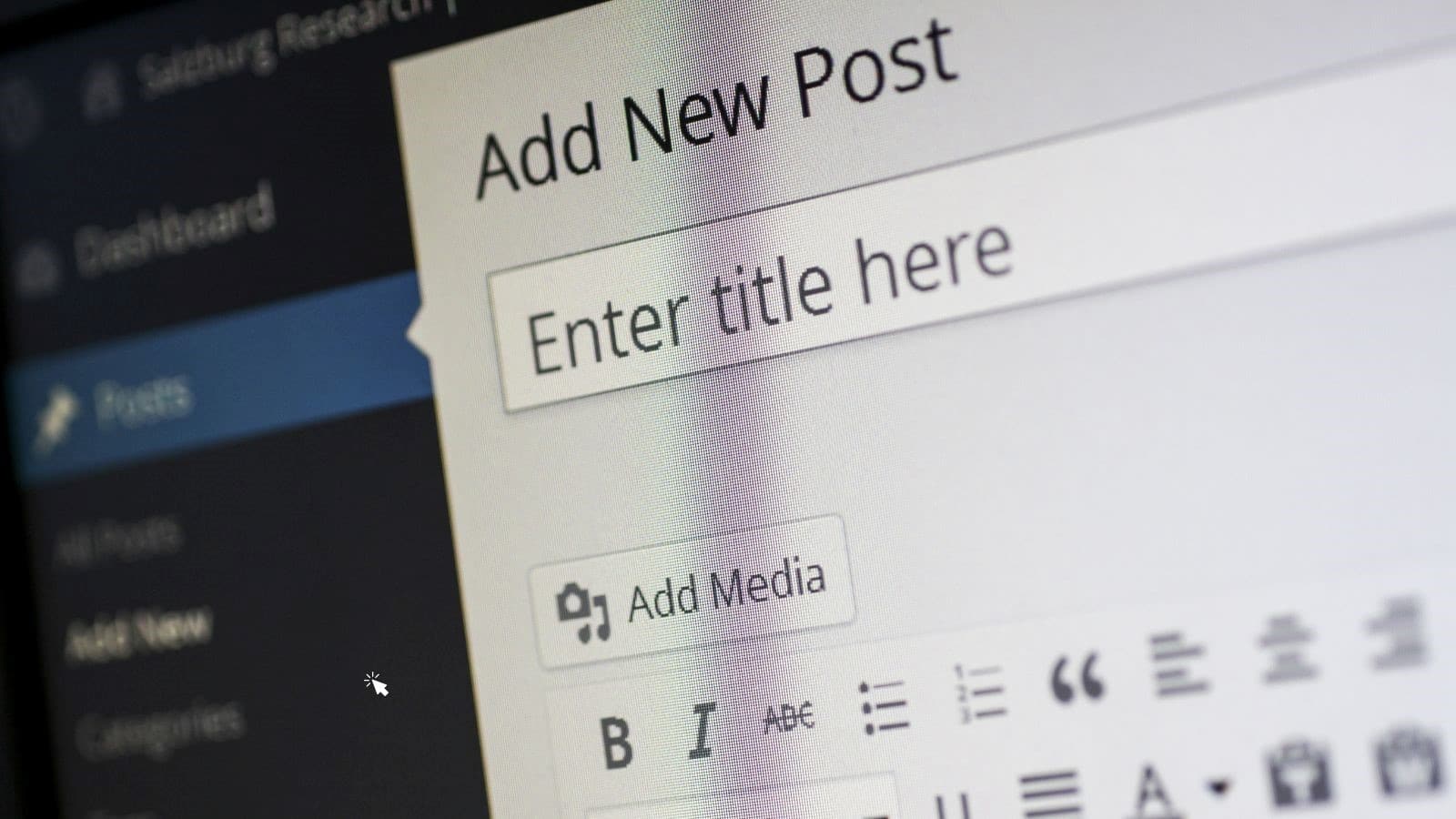 Step 1: Choose a Web Hosting Provider
The first step in setting up a WordPress website is choosing a web hosting provider. A web hosting provider is a company that provides the technology and support needed to run your website on the internet. There are many web hosting providers to choose from, each with their own pros and cons.Bluehost, Hostinger, Namecheap are popular and genuine hosting providers. They providers offer a range of services, including shared hosting, VPS hosting, and dedicated hosting, to meet the needs of different types of websites. Some of them also have specialized hosting plans for specific types of websites such as WordPress hosting, e-commerce hosting, etc. WordPress is user-friendly and easy to navigate, making it a great option for beginners or those with limited technical skills.
Follow these factors while choosing the Hosting:
Price: Compare the cost of different plans and choose one that fits your budget.
Customer support: Make sure the web hosting provider offers good customer support in case you need help with your website.
Step 2: Install WordPress
Once you have chosen a web hosting provider, the next step is to install WordPress. Most web hosting providers offer a one-click installation process, which makes it easy to install WordPress. If your web hosting provider does not offer a one-click installation, you can manually install WordPress by following the instructions on the WordPress website.
One-Click Installation: This is the easiest and quickest way to install WordPress. Most web hosting providers offer a one-click installation process, which installs WordPress automatically.
Manual Installation: This method requires a little more technical knowledge, but it's still relatively easy to do. You can find detailed instructions for manual installation on the WordPress website.
Step 3: Choose a Theme
A theme is a pre-designed template that controls the appearance of your website. WordPress has thousands of free and paid themes to choose from, so you can find one that fits the look and feel of your website.
Choosing a Theme: When choosing a theme, consider the design, layout, and functionality. Make sure the theme is responsive (works well on mobile devices) and has good reviews.
WordPress Themes: WordPress has various types of themes and there are many theme providers in the market. You can find them by going to Appearance > Themes in the WordPress dashboard.
Step 4: Customize Your Website
You can customize and add the elements like text, Headings, and widgets which contain types of boxes such as Author Bio, Instagram Feed etc. You can also install plugins to add functionality to your website, such as contact forms, social media buttons, and e-commerce functionality.WordPress offers a wide variety of themes and plugins that allow for easy customization of the design and functionality of a website.
Adding Pages and Posts: You can add pages and posts by going to Pages > Add New or Posts > Add New in the WordPress dashboard.
Adding Media: You can add images, videos, and other media by going to Media > Add New in the WordPress dashboard.
Installing Plugins: You can install plugins by going to Plugins > Add New in the WordPress dashboard.
Step 5: Optimize Your Website
After you have customized your website, you will need to optimize it for performance. This includes optimizing images, minifying code, and using a cache plugin. These are some of the tips which can optimize your site for search engine result pages.
Optimize Images: Optimizing images means reducing the file size without losing quality. This can be done using a tool like TinyPNG or Kraken.
Minify Code: Minifying code means removing unnecessary characters, such as whitespace and comments, to reduce the file size.
Use a Cache Plugin: A cache plugin stores a copy of your website on the visitor's computer, so it loads faster the next time they visit. Popular cache plugins include W3 Total Cache and WP Super Cache.
Step 6: Promote Your Website
Finally, you will need to promote your website to attract visitors. These are some of the platforms for promoting your site and getting quality traffic.
Social Media: Creating a page and posting about the site on social media platforms such as Facebook, Instagram and LinkedIn in order to promote the site.
Search Engine Optimization (SEO): Optimize your website for search engines like Google, Bing, and Yahoo. This includes optimizing your website's content, meta tags, and images.WordPress is built with SEO in mind, making it easier for websites to rank well on search engines like Google, Bing, and Yahoo. SEO services can promote your site.
Advertising: Consider running a paid advertising campaign on platforms like Google AdWords or Facebook Ads.
Conclusion
Installing and setting up a WordPress website is a relatively easy process that can be done by anyone. With the right web hosting provider, theme, and plugins, you can create a professional-looking website that is easy to customize and promote. Remember, optimizing your website for performance and promoting it are key to attracting visitors and building a successful online presence. In summary, WordPress is a powerful and flexible platform that allows you to easily create and customize a professional-looking website, while also providing built-in SEO capabilities, security and a large community to help you out with any issues. WordPress is the best if you are using it as a blogging platform. WordPress has a large community of users, developers, and enthusiasts, which means that there is a wealth of knowledge and resources available to help you with any issues or questions you may have.