How to Improve Your Construction Company's Website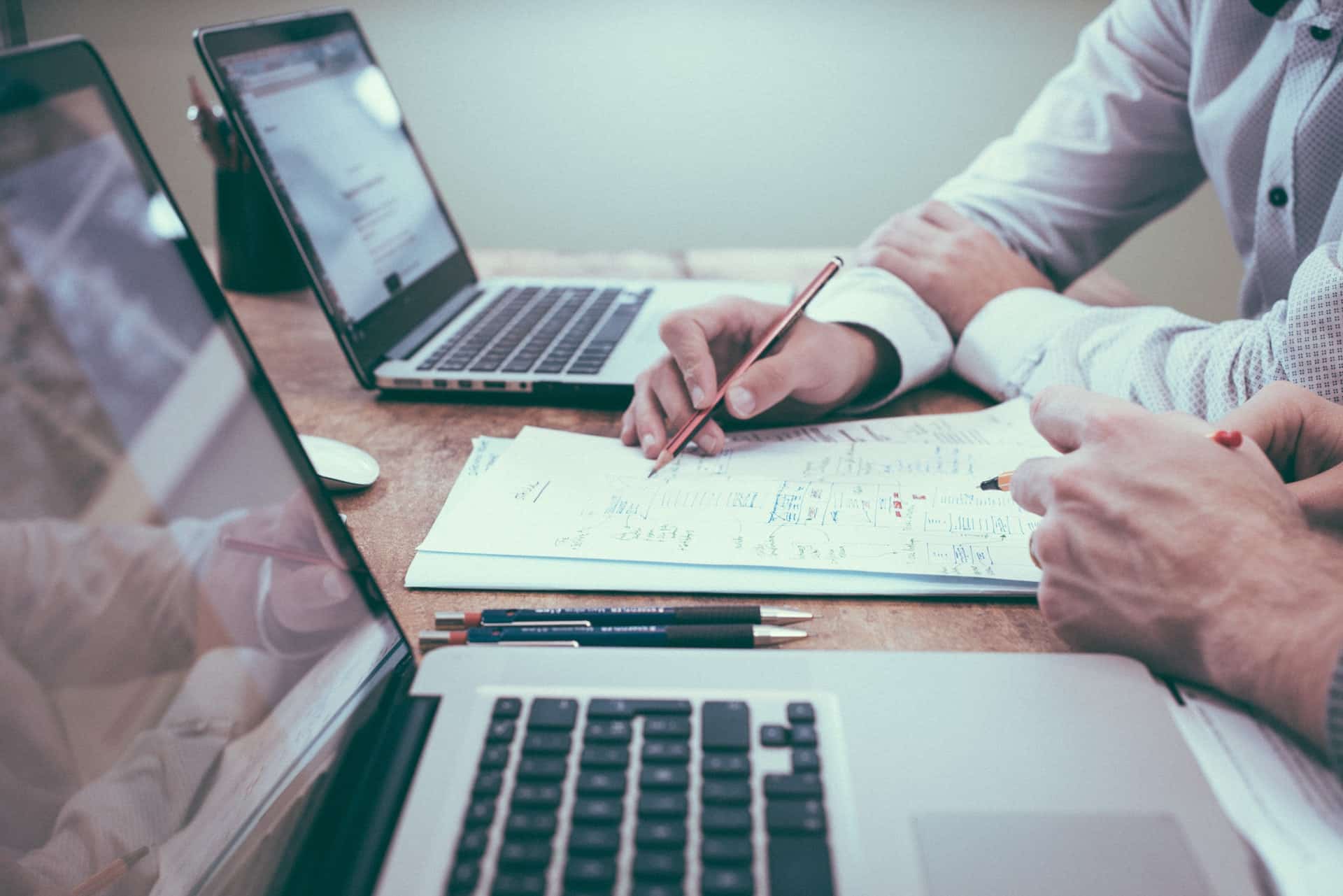 The construction industry is getting saturated by the day, and the competition is ever-increasing due to high profitability. You need to stay relevant, efficient, and competitive to survive and thrive in this industry. One way your construction company can stand out is by improving the quality and interaction of its website for customers. This will establish your digital presence and enable you to target a much larger audience.
Whether you are starting a website from scratch or improving an already existing one, you'll find the task challenging. We've compiled a brief list of tips for you to improve your website and give your construction business a boost.
Go for a Simple Design

A website's design is critical to its effective functioning. You need to make the user experience your topmost priority while getting your web pages designed. An ideal construction website design should be simple to explore, providing a streamlined visitor experience. The options should be well-organized but not too complex. Keep it simple and straightforward to navigate.

You can choose a monochromatic and subtle color theme for your website to keep everything cohesive and gentle on the eyes. Using large and clean fonts is essential to ensure the readability of everything on the webpage. The website should come out as professional without seeming intimidating.

Easy to Navigate

Your website should include all information that the customer may want to acquire about your construction services. This information must also be accessible to those not well-equipped with technical skills. Ensuring that important details, like costs, appointment scheduling, and reviews, are accessible to all visitors should be your priority. A detailed and easily navigable website will attract more visitors and improve engagement.

A section for Frequently Asked Questions (FAQs) should also be in sight to better inform the visitors about your services and elaborate on any potential queries they might have. Use live chatbots to engage with your customers firsthand and facilitate any other questions they may have. You can go for cheaper alternatives like request forms as well.

Optimize Your Site for Search Engines

To make your website stand out, you need to optimize your site appropriately so that it appears among the top results of search engines. You must include geographically relevant keywords and keep updating the address information. This will help you reach more clients within your locality, and your company will become more recognized. You can enlist third-party services to help you with search engine optimization as well. 18% of local searches will lead to a sale in a day, so SEO can be highly beneficial for your construction business.

Use Visuals

People visiting your website want to know more about your business, but not in a boring way. If you want to show your successful construction projects, it is your best bet to include high-quality gallery images of your previous work. Animations can be a great way to let people know about your unique approaches as well. This is way more compelling than merely writing down about your service. Visuals play a huge role in defining consumer behavior and can make people engage better with your business if used correctly.

Double-Check Everything

Errors are one major way to make your website seem unprofessional and noncredible. All content you publish should be well-written and free of spelling and grammar mistakes. Before you post anything, double-check it to root out errors. Keep testing and updating your site periodically to ensure nothing is wrong.

Include Client Testimonials

Construction is an industry in which clients have to make huge investments. So, they are likely to gauge the reliability of your business by analyzing your previous projects and their reviews. You can improve your credibility by including client testimonials on your website. These can be in written and video formats. Video testimonials may appear more credible due to their face value; they can give confidence to potential clients regarding your construction expertise.

Highlight Numbers

Including statistical data on your website will also improve your credibility. Add some solid numbers to the cover of your web page to retain the interest of potential clients.

Include Licensing Information

Using your existing licenses and insurance, you can portray your construction service's reliability and credibility. Place these at a prominent place on your website to instantly improve your brand image. Customers will be relieved knowing that your company is licensed by the state and is experienced in construction services.

Start a Blog

A blog may seem like an irrelevant investment at first, especially for a construction business. However, it is a perfect place to share detailed insights into construction processes and concepts. It will also help you generate traffic to your main website and attract more clients to your company while boosting your business's reach and creating more awareness about it. Having a relevant niche set for your blog will ensure that the traffic of visitors you get every day is segmented already, and they are interested in construction services to some level.

Gradually Make Improvements

You don't have to change your construction company's website at once. Make weekly changes and keep adding your recent work. This will ensure your website is functional and up to date at all times. For more significant improvements, you can hire website experts to help you navigate this tricky task of optimizing your web pages.
Endnote
In today's digital world, it is essential to establish your digital presence, no matter the niche you operate in. Improving the user experience and adding testimonials to your website is the easiest way to improve overall conversions. The more you invest in enhancing your website, the more likely it will reach a broader audience and help you gain more clients in the longer run.
To improve the quality of your website, you should include keywords to optimize searchability. Select a very simple yet professional design for your webpage. Choosing a monochromatic color theme with clear, large font sizes can improve the overall visual experience and make your business seem friendlier to the potential customer. You can also add pictures of your previous construction work on your web pages to improve the credibility of your work. Adding client construction-related content and creating a blog will make your website appear comprehensive and keep the visitor hooked.