How To Fix Too Many Redirects Error In WordPress?
WordPress is indeed the best and most popular Content Management system (CMS) which besides managing content is also able to build high performing websites without making use of coding. For a CMS development company, WordPress is the preferred CMS.
Yes! WordPress is indeed the best platform for creating attractive websites but sometimes it has to face some errors like redirecting error due to some reasons.
What is the ERR_TOO_MANY_REDIRECTS Error?
The reason behind this ERR_TOO_MANY_ REDIRECTS is quite similar to its name. It means some kind of error that is making your website to continue in the redirection loop. These errors are a kind of errors that cannot be resolved but action needs to be taken in order to resolve them.
This error is of different types, having different variations & totally depends upon the kind of browser that is being used by you.
The reason behind these errors
One of the reasons behind the occurring of these errors may be the incorrect configuration. At the time when you upload a new post or pages, a form of redirection is used by the WordPress while assigning the URL of the post or the page. There may be a kind of looping effect if in case there is an improper configuration of any kind of tool.
Let's have a look below:
Let's solve too many redirecting errors in WordPress:
You have two options while assigning the URL at the time of setting up your initial website which are "www" or without this. The following are the samples of the sites in which it could look like:
http://www.ggexample.com
http://ggexample.com
Your WordPress would take the default domain settings whenever it gets installed. You can also configure them manually at the time of installation. Sometimes these settings can also cause this redirect error.
The web hosters offer to work with a single domain. People can easily access your site, no matter they have spelled the URL address with "www" or without it.
Another kind of case can also be there when the site would be incorrectly configured by some developers. If in case, you or a third party brings any kind of change, then because of this, the redirect error may occur. So, in order to fix this error follow the following steps:
Step 1: On the WordPress Dashboard, go to the "Settings" that you will find in the left of the screen.
Step 2: First of all, you will see the "General Settings" when you click on the settings link. Two URL text box will appear there: "WordPress Address" and the "Site Address".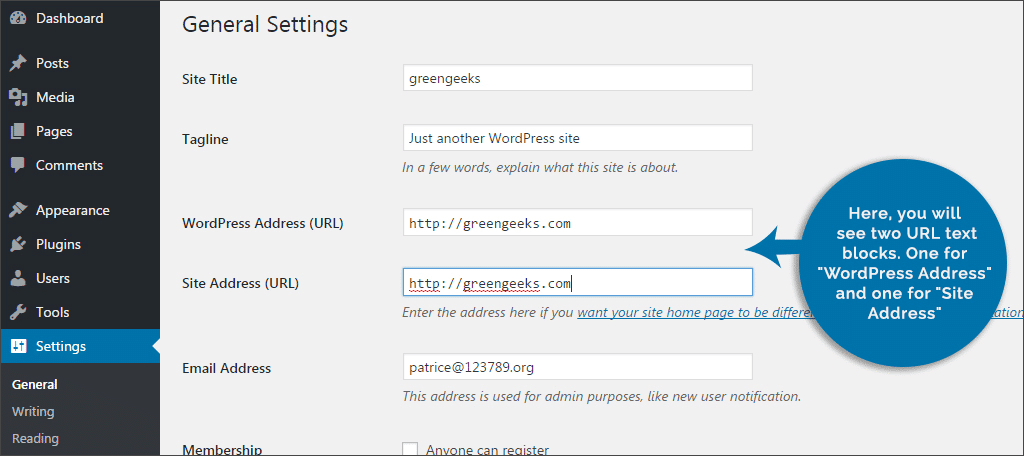 Step 3: You need to change the URLs into their original configuration. Then you are required to add or remove the prefix that is "www' that is necessary. There is no doubt that this depends on how your domain is being managed.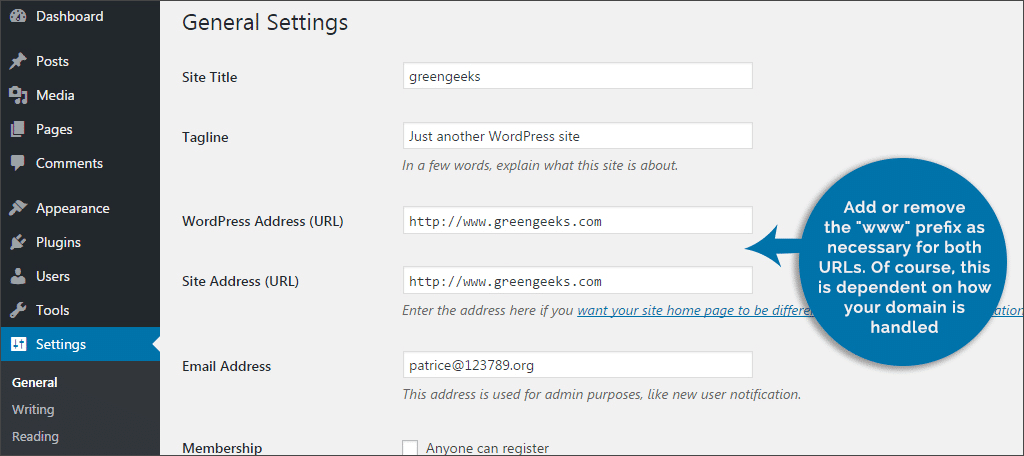 Step 4: Altast, click the "save changes" after correcting the changes.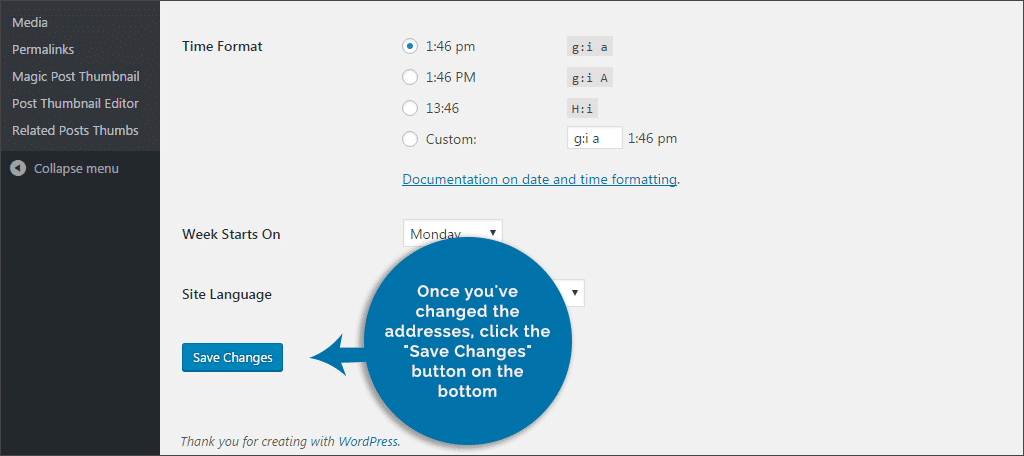 Change Site URL Without Access to Admin Area
If you meet a kind of situation when you don't have access to the WordPress Admin area, then you are required to connect your website using an FTP client in order to update these settings. You are needed to solve this issue by defining these settings in wp-config.php file simply.
define('WP_HOME','http://example.com');
define('WP_SITEURL','http://example.com');
Proceed to save the file and then upload it to the web server. Now it's time to access your WordPress site. If the problem still exists, then you need to add your domain with prefix "www".
Redirect Error After Plugin Install
It is not necessary that all your plugins play well with each other every time. The plugins may clash with each other often due to some settings issue. In this situation, proceed for deactivating and removing the plugin.
What if you don't remember what plugin you installed, or what if it was an older plugin causing the problem?
What should be done in case if you don't know which plugin is creating a problem? In that case, you should have access to the admin panel in WordPress. After that, you need to go to the "plugins" area of your website and then proceed to deactivate all of the plugins.
After that, start activating the plugins gradually one by one individually. This will help you to identify which one of the plugins is creating a problem.
At which point, you can deactivate it.
There is no doubt that WordPress is such an amazing system of creating websites and it is a high performing system but sometimes due to some errors, it stops performing that much well. But the good this is that it does not take much time to solve the errors.
It is quite easy to solve the errors through various means of various solutions. So, there is no need to worry if your website stops performing well as you just need to have patience and follow some steps in order to activate your website again.
On the basis of the errors, you have to decide which kind of solutions should be followed. It totally depends upon the kind of problem.
Bottom line
So, I hope the above-given solutions are good enough to fix "too many redirects error" issue in Wordpress. This CMS is very easy to operate & even if a problem arises, it can be quickly resolved.