How To Create Compelling Web Stories On WordPress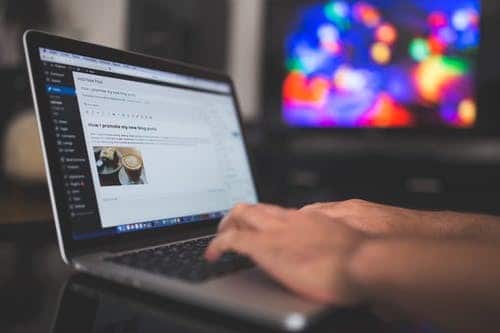 What is a story? It is a series of images or other types of content that come together to form a single narrative. Visual storytelling is excellent.
And now there's an open story format for the web: Google's Web Stories announced in 2021 as AMP Stories is now available for WordPress.
How to create Google Web Stories in WordPress?
Even if you have realized that Google had launched the web stories, you most likely, do not know how to create them for your website.
We will talk about how to create compelling web stories in WordPress.
What is a web story?
The Web Stories are visual format including smart words, beautiful images and explanatory videos, and sliding rich history that can be used on mobile devices. Unlike closed formats like Instagram Stories, Web Stories are open and free to share. You can create and post them on your website. Your stories are yours.
In addition, your web story will appear in the top positions of Google search results. And that's not all. Stories also appear in Google Images, Discover, and Google Apps.
With Web stories, you have more control over what you post and how you post it. You can choose the format, the place of publication, and the duration of the publication. Web stories are breaking news and provide a type of content that is quick and easy to digest.
Although Web Stories are designed to be used on mobile devices, all Stories automatically have a primary desktop view. This means that your mobile content is available to everyone.
Goodbye to AMP Story, hello to Web Story
In early 2018, Google introduced AMP Stories to create visual stories for the web using open technology quickly. Web Stories plugin has made it much easier to create stories on your platform.
As Google continues to improve Web Stories, it is also driving its adoption. Earlier this year, it announced that some of its other tools, such as the Rich Results Testing Tool and Search Console, can now recognize Web Stories as such.
In the WordPress plugin settings, you can set a tracking ID for Analytics. This will allow you to track the performance of your Stories.
Examples of web stories
Web Stories can be used for various purposes, and many large media brands have implemented them. Although they seem perfect for small content, you can go much deeper with your stories.
If you can build a compelling story, people will come to it. That's what can make your content go viral.
These are pretty sophisticated web stories, and of course, you don't have to use the same journalistic approach to create them. You have to create high-quality stories that are valuable to you and your readers.
How to create "web stories" with WordPress plugins
Installing Web Stories is easy if you have a WordPress site. Install the official Google Web Stories plugin, and don't forget to read the Google documentation to send your stories to the search engine.
This plugin was openly developed by Google's fantastic team of developers and is a work of art. A team of Google developers openly developed this plugin.
Once you finish installing the plugin, go to "Editor Settings" and enter the required information. Now you are ready to go. If you don't have inspiration or want to get an idea of what their web story will look like, visit the "Templates" section.
When you find a template you like, click "Use Template" to open the editor with that template. You can then use the various tools to create your web store however you want.
Of course, you are also free to create Web Stories from scratch. Let's see how to do it.
Open the Web Stories plugin.
After installing the plugin, click Create a new story in the Web Stories control panel to start a new story. You could also go for a new story by going through the WordPress menu> Stories> Add new.
Introduction of Web Stories.
When creating a new story, the interface opens with a blank template. The Asset Manager is on the left side, which shows you the uploaded images and the materials that you can use in your story. The "T" icon opens the Text tab and the "△" the Shapes tab.
Add an image to explore the right side.
Click the blue "Upload" button and select the image you want to upload. Double click on the image to add it to the canvas. You will see that the settings change on the right side.
Here you will see the properties and design options for each element. These are different for each type, so the options are different for text and images.
Get used to the interface.
If you've ever used a design tool, the interface of the WordPress Web Stories plugin will seem strange to you.
It has almost all the functions you need, such as aligning, rotating, overlapping, and changing text types and colors. You can work with everything from images and illustrations to text and videos.
Now, we are going to create a simple web story.
This time we are going to make a simple one as an example. Let's start by opening a new story and uploading an image. Here I chose an illustration because I want to create a story about starting a business.
When you click on an image, a blue line will appear around it. It is used to scale, rotate and enlarge the image. Double click the image to see the full image and how it currently fits. Adjust the image to make it look good.
Add text to your web story.
Click the leftmost T to switch to the Text tab. You will see a variety of sizes here. They are based on normal HTML headings, so the largest is h1, and a paragraph is p. You should use them correctly in your web store.
Use h1 for titles, h2 for subtitles, etc. For paragraphs, use paragraphs. In this way, the content of your website will follow all the usual guidelines.
Color, fill, and placement.
If your image has an uneven background, like mine, you may need to add some color or a background fill color to make the text stand out.
Fortunately, this is possible. Click on "Title 1" to add a title to your image. Drag the title to the place you want it to be.
Another new page for web story.
If you want to add a new page to your story, click the big + button on the screen. If you deci to duplicate the current page because you want to use it as a template for the next screen, click Duplicate Page. Fill in all the pages you need for your story.
Link to your website.
One of the best things about Web Stories is the freedom to link to your own content. You just have to click on an item and add a link. However, we kindly ask you to keep the number of links to a minimum.
Enter and publish metadata.
When you've finished your web story, click "Preview" to test it out. Before clicking "Publish," you will have to enter some metadata to improve your story; According to Google, this is necessary to create a valid web story.
Click on "Documents" and enter your logo, cover image, excerpt, and choose the appropriate permanent link. Are you ready to start? Let's publish the story. If so, click the button to open a new post with your story embedded.
How to create Google Web Stories in WordPress: Things to keep in mind
Web Stories are the new weapon in your content arsenal. They are a completely different tool for a completely different purpose.
Of course, not everyone can use these stories but look at the possibilities. It's easy to get started, but it's a powerful weapon.
Here are some things to keep in mind:
Make sure your story URL is available in your XML sitemap.
Add structured data in the form of an outline to make it easier for Google to understand your story.
Links to the article from other (related) parts of your website
Make sure your story is valuable and of high quality.
You can add ads, but you shouldn't overdo it.
Don't include too many external links to grab the reader's attention.
Keep your story short and to the point (Google says 5-30 pages, the sweet spot is 10-20 pages).
The title should be short.
Don't use too much text on the page.
Add alt text to image descriptions to improve accessibility
Stories are great for videos, but keep them short.
Also, as Google writes in their article on SEO for web stories:
"Do your SEO like any other page on your site. If you can improve the rankings of your non-story pages, improve the rankings of your stories. -Google Seo"
As you read the list above, the word "short" jumps out. A good story can be short but valuable and full of insight.
Test it. Find out what your audience wants to see and in what format they want to see it. As this is still new, there are no "rules," so to speak.
Luckily, the Google "Web Stories" plugin for WordPress allows you to create these stories and create a new way to reach your audience.