How to Create a WordPress Knowledge Base
Are you interested in boosting employee productivity, increasing customer satisfaction, and improving onboarding for new hires?
Studies show that these are just a few of the benefits you can expect when you improve how your company stores, shares, and manages knowledge.
Are you looking for a strategic, scalable way to do it? Then you might already be looking at creating a knowledge base for your company.
What Is Knowledge Base Software?
Knowledge base software serves as a centralized hub where you can store, share, and maintain company information. As there are both external and internal knowledge bases, you can use them for a multitude of things, such as:
Sharing training materials to onboard recruits faster.
Storing sales reports, so the team always has the latest numbers.
Sharing company news and information to employees in an easy-to-find place.
Editing project documents in real-time, so the team is on the same page.
Answering FAQs and sharing tutorials so customers can find solutions to their issues.
Common features for knowledge bases include:
Document collaboration features, such as versioning and real-time collaboration.
Interactive features, such as commenting and grading content.
Search functions, so you can quickly find the right content.
Ability to store different content types, such as documents, pdfs, images, videos, and more.
User access management so you can choose who sees what.
The Benefits of Knowledge Base Software
Ensuring your site has a knowledge base comes with several advantages. When used internally, a knowledge base can help with:
Knowledge retention: By documenting your company's knowledge, you lower the risk of losing crucial information when an employee leaves the company — and avoid accidents that could cost millions.
Workflow improvement: Having all the essential information gathered in one place can improve your workflow by making it easier to collaborate on documents as well as improve accessibility to internal information.
Information safety: Limit the risk of sensitive information coming into the wrong hands.
When using a knowledge base externally as a marketing tool to improve brand awareness and loyalty, the benefits include:
Improved customer support and retention: More than six out of ten customers look to use some form of digital self-serve tool for simple inquiries with a knowledge base being the most frequently utilized self-service channel.

How does this relate to customer retention?

Well with around 75% of online customers expecting to get assistance within five minutes, the ability to provide a self-service channel can allow customers to help themselves immediately. This in turn, frees up your support agents to help customers with more complicated issues.

SEO benefits: You can reach customers as well as potential buyers who may have questions about your product and are doing a search online.


Furthermore, a knowledge base provides you with ample opportunity to internally link back to your various product and/or services pages.
The Benefits of Using WordPress to Create Your Knowledge Base
Now that you see the benefits of having a knowledge base for your website, let's discuss the pros of using WordPress for your knowledge base may be a good idea:
Convenience: If you're already using WordPress, you're already familiar with a lot of the technology and can set it up faster.
Budget-friendliness: While cheap doesn't necessarily equal good, low-cost WordPress options ensure that you don't have to spend a lot of money to set up a knowledge base.
Easy implementation: Instead of having to download software or work hard to create a knowledge base from scratch, many WordPress options offer useful templates for quick setup.
How to Create a Knowledge Base with WordPress
If you're already using WordPress to create your website, you might be interested in using it to manage your knowledge base, too. Here's how to do it.
Set Up a WordPress Site
While it's pretty obvious that you'll need to install WordPress, what might be less clear is whether you should install on a subdomain (such as support.yourdomainname.tld) or via a subfolder (such as yourdomainname.tld/support).
While you can go either route for your WordPress knowledge base, unless you have a complicated site architecture, the ideal setup would be to install WordPress on a subfolder as it'll be easier to obtain SEO benefits.
Once you have a fresh WordPress installation on the site, it's time to choose…
Plugin or Theme?
Do you want to use a plugin or a theme for your WordPress knowledge base? There are dedicated plugins, such as:
Echo Knowledge Base: One of the top WordPress knowledge base plugins with over 15,000 users and 26 easy-to-use themes. There's a free option, with paid, more advanced versions ranging from $46 to $170 per year.
BWL Knowledge Base Manager: The plugin is user friendly, optimized for speed as well as performance, and can work with a variety of WordPress themes. It also allows you to do a simple survey of users so that you can collect feedback on how helpful your KB articles are. The cost is $49 and comes with six months of support from the developer.
BetterDocs: This KB plugin focuses on customer support, including features such as scrollable tables of content and instant answers sourced from the database. The plugin costs $39-$299 per year.
You can add these plugins to your existing WordPress theme, so it looks similar to your website and creates a seamless experience.
The other option is to choose a WordPress theme as a foundation for your knowledge base. If you're choosing a theme, you'll want one that is flexible enough. For example, you could use Organizing Theme as a starting point for organizing your content.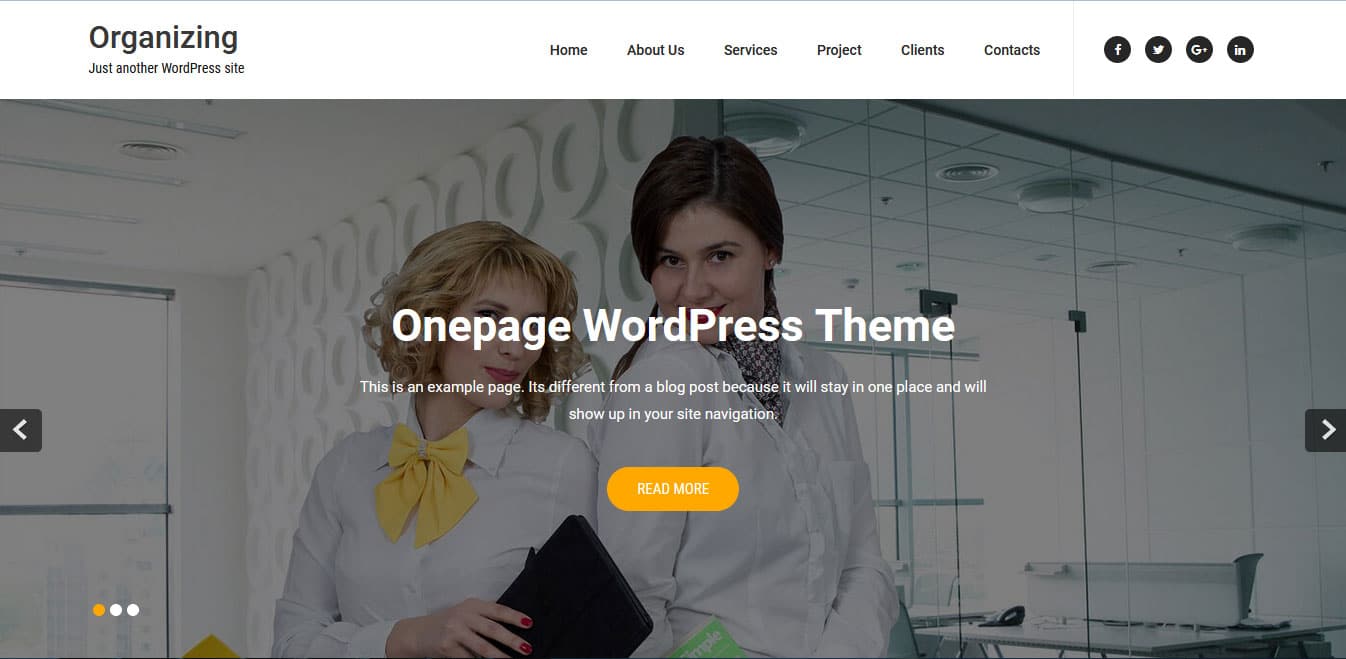 The biggest advantage of using a theme is that it's much easier to get your knowledge base to work properly right off the bat. When using a plugin, you'll need to worry about whether it'll cause any conflicts with whatever theme and WordPress version you're using.
Regardless of which option you choose, you'll want to go for a credible provider with a history of continuously updating the plugin or theme.
Set Up Your WordPress Knowledge Base
Consider the navigation you need to help the user find the right information. A prominent search bar is never a bad thing, but you'll also want a hierarchy that is easy to overview.
If you're creating a knowledge base as a customer service portal, you'll want categories that guide customers to the right answers.
Is the knowledge base for internal information? Then you can group content by team or subject based on what makes sense for your company.
Add Content
Add the foundational content to the knowledge base. For example, a customer support portal may include:
Terms and conditions or information about guarantees.
Information about delivery or shipping.
Answers to FAQs.
Manuals, tutorials, and user guidelines.
An internal knowledge base may include files such as marketing reports, media assets, and training materials — all depending on how you want to use the tool.
Manage user access
Give users access to the knowledge base and control the setting. Depending on the plugin or theme, these settings can let you invite individual or whole groups of users. You'll want to ensure that users get the right permissions for access. For example, can they view, comment, or edit documents? Should certain documents only be accessible to a select group of users?
Now your knowledge base is ready to use!
Is a WordPress Knowledge Base the Best Option for You?
If you're already using WordPress for your website, it's convenient to use it for your knowledge base, too.
A WordPress knowledge base has many advantages — it is often simple to set up and use. Not only that, but the cost is minimal and typically you have a lot of control over customization.
There are some disadvantages such as the need to continuously update WordPress and your theme or plugin of choice to avoid vulnerabilities and lack of advanced options (such as extensive analytics and integrations), most people will find WordPress to be a good solution for their KB needs..
However, those limitations may not become issues for you, especially if you choose a trusted provider and don't have an extensive amount of customers visiting your knowledge base.