How To Choose WordPress Theme For The First Startup?
The time when companies and entrepreneurs could afford not having a corporate website are long gone. Today, increasing the brand's social presence is important as never for gaining trust and loyalty of the customers. Especially, this applies to startups that are just stepping out there.
Now, the main question is how to create a perfect website? With quite a few options available, it can be quite hard for a new company to decide which way they should go.
Should a company hire a web developer or freelancer, or is it better to do this using some free website building tool? We've got you covered! In this article, we are going to give the answers that all startup creators are looking for!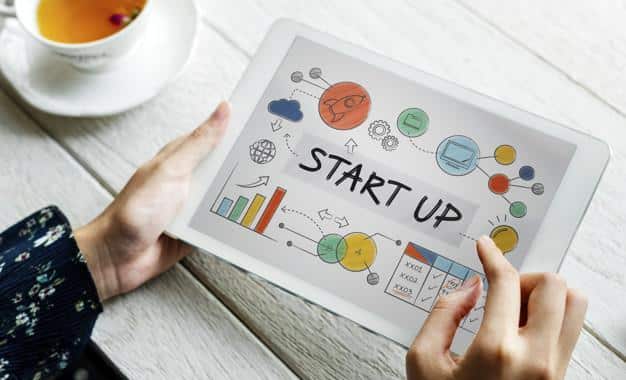 Top Reasons To Develop A Website At The Very Beginning
We bet that most modern entrepreneurs understand the importance of having a high-quality and functional website. However, many still make a huge mistake – they develop a website for their startups too late! We, on the contrary, recommend you to take care of this at the very first stage of a startup launch. There are quite a few reasons to have a website ready as early as possible:
Better marketing
Boost of brand's awareness and visibility (which is especially important at early stages, when no one yet knows about your company)
With wise SEO, you'll get higher rankings in search engines that allow prospects to find you easier
Better sales and an increased number of customers
Simpler way to build up relationships with customers, investors, and partners
Adding credibility to a company
These and many other reasons are clear evidence that having a website is a MUST, and the sooner your company creates one, the better! Now, let's get to the most important question!
Building A Perfect Website: What Is The Best Tool For This?
The easiest and most effective way to build up a great site is to use a special website builder. Such an approach is especially good for startups that need to lower their expenses (at least on the initial stage of the brand's development). Now, you will probably ask what the best tool for building a website is? Well, without any hesitation, we would name WordPress!
Among all website builders, WordPress is the most known and used one and there are quite a few reasons for that. First of all, it is simple and intuitive, which means that users don't need to have any prior experience or hire a developer. This can help new companies save quite a lot of money.
Secondly, platforms developed with this tool are cheaper in setup and maintenance. Finally, being the most popular CMS in the world, WordPress offers impressive flexibility and customizability, which allows every brand to create a unique site tailored to their needs!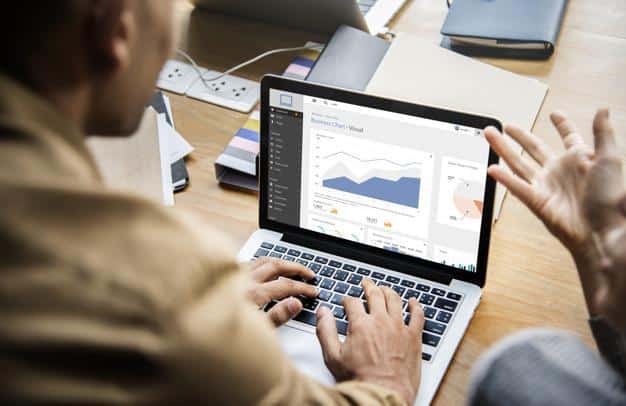 Top Hacks To Help Startups Pick The Right Theme For A Website
Probably the hardest part of working with WordPress is picking the right theme to suit your brand. The thing is that this tool is very versatile and, thus, can be used for creating platforms of all shapes and kinds. Thus, it is important to pick the right option that caters to the right niche of the market. At the same time, it is vital to ensure great functionality, readability, and quality.
So, how to make the right choice? These simple tips will help you out:
Responsiveness

It is generally better to pick a highly responsive design over a better-looking one! Thus, choosing a theme, the first thing entrepreneurs should be looking for is a good layout across all devices and screen sizes.

Compatibility

A successful site never has issues with compatibility! Think of it this way – your potential customers are all using different browsers, and if the company's site is only compatible with one browser, you risk losing those prospects. That is why choosing themes that offer high browser compatibility is vital for success!

Minimalism

Simplicity is among the main trends in website design. The most successful companies, including Apple, Nike, Amazon, and others, strive for better functionality with a minimalistic design. Thus, we recommend startups to opt for simple themes that don't include flashy animations, too many colors, complex layouts, and other fancy elements.

Readability

Since content is the main space for marketing and SEO, it is vital to pick themes that offer excellent readability. Regardless of the sphere of a startup, the chances are that you will be creating numerous pages with lots of content.

Thus, you want to make sure that the audience will be able to read it with ease. Not less important is to ensure the quality of your content – it has to be relevant, valuable, engaging, with catchy titles, etc.

In other words, the content presented on a website is what drives the audience's attention and makes your prospects either stay with you or continue searching for another company. However, the way content will look on the website depends only on your choice of theme, so once more – it MUST be readable!

SEO Friendliness

SEO is an integral part of marketing, and the chosen theme will define how SEO friendly your site will be. Thus, bear in mind that ranking in search engines is far more important than the look of a website, which is why we recommend picking SEO friendly themes!

Languages

This may not apply to all startups, but if you are planning to make a multinational startup, be sure to pick themes that support multilingual plugins.

Plugins

This is another extremely important factor to consider when picking a perfect theme for a startup. WordPress is very versatile, which is why it offers plenty of plugins for all purposes.

Thus, entrepreneurs should define what kinds of plugins they may need in the future and pick a theme that supports them all. This will save you lots of time in the future!
Final Words
Launching the first startup is always a time-consuming and stressful experience. However, with the help of smart online tools like WordPress, brands can perform certain tasks including the development and maintenance of a website easier and faster. All you need is to pick a perfect theme and, hopefully, our article will help you with this!