How To Choose The Right CMS For Your Business?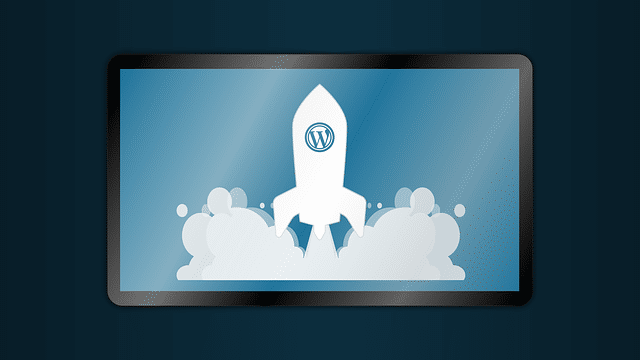 Content is one of your most crucial marketing assets. The content management solution (CMS) you choose for your business can have a colossal impact on the success of your marketing campaigns.
These comprehensive tools are the core of your content management and play a substantial part in driving customers, generating revenue, and creating brand awareness. Therefore, it is crucial to conduct thorough research before selecting the CMS for your business and consider multiple factors before concluding.
With a plethora of CMS solutions available in the market, it is normal to feel perplexed while determining which one is right for you. And then there are always inexpensive solutions with "unbelievable benefits" to lure into making the wrong choice!
To avoid all the hiccups mentioned above, it is vital to conduct thorough research before selecting a CMS platform for your organization. We have done most of the heavy lifting to make the selection process effortless for you by helping you understand which factors to consider while choosing a CMS solution.
Read on to know the ultimate procedure for selecting the perfect CMS platform for your business organization.
Crucial Factors To Consider While Selecting A CMS System
Your Business Objectives

From comprehensive platforms with advanced functions to essential tools that are designed only for publishing content, a wide variety of CMS technologies are available in the market today. Therefore, the first step of your decision-making journey is to determine what objectives you want to achieve with your chosen solution.

Without defining your precise requirements, you may find it daunting to make the right choice from the various solutions in the market. This in-depth, objective analysis will help narrow down your options and make your process a lot easier.

CMS Costs

The objectives you wish to accomplish with your content management solution and the price you will pay for it are interconnected. The more complex features you require, the higher will be your CMS costs.

By proactively keeping a budget in mind, you will know whether you are justifying the cost you are paying or not. If content management is at the core of your business strategies, there is no harm in paying extra for top-notch functionalities. However, if your objectives are standard, you must not opt for a heavy solution in your pockets.

Implementation Time

Along with business operation complexity, the time is taken to implement your CMS solution also plays a pivotal role in influencing your CMS costs. The longer it takes to implement the content platform, the higher will be your development costs.

If you are transferring from one CMS to another, it is essential to keep this aspect in mind. Your team will need to learn the new functionalities of the CMS, and some of them may have a steeper learning curve than others. This may lead to deterioration in productivity for some time; hence, it is paramount to ensure that your new CMS is worth the time and costs you are investing in it.

Technical Complexity

More often than not, multiple teams work simultaneously on your content management platform, and not all team members are necessarily equipped with back-end knowledge and technical skills.

Don't forget to involve the team members using the CMS platform frequently in the decision-making process. The majority of the members working with the CMS should be comfortable with the new platform's functionality and possess the right technical skills to operate and manage it.

Compatibility With Networking Infrastructure

This is yet another crucial aspect that can critically impact your selection procedure. It is important to remember that choosing a content management system for your site is not an independent decision. This platform must be compatible with the other aspects of your technological infrastructure and align with the overall technology plan.

You can only derive maximum benefits from your CMS if it works well with your CRM and other management systems.

SEO Functionality

SEO is vital in establishing a robust online presence. Consequently, it is vital to look at the SEO functionalities before finalizing your CMS platform.

Try and go for a well-equipped solution with inbuilt SEO and social media analytics tools. This will be highly beneficial in maximizing the benefits of on-page optimization. If your CMS does not have built-in functionalities for search engine optimization, choose one that offers extensions to simplify your SEO processes.

Security Measures

With cybercrimes growing by leaps and bounds every year, Adequate security measures are paramount for modern businesses, especially websites that have access to sensitive consumer data like payment information.

Your CMS solution should have all the necessary security measures and comply with safety standards to ensure maximum consumer data protection. This creates a positive impact in your clients' minds and protects your organization from any data threat.

CMS Category – Headless Or Traditional

CMS solutions can be primarily divided into two main categories, i.e., headless and tradition. A headless CMS is a modern solution that separates front-end display and design from the back-end management tools. This type of CMS will be ideal for you if you need an exceptionally fast or complicated user interface, such as one that demands a lot of visual interaction and graphs, charts, or other interactive experiences.

'Headless Vs. Traditional' is a technical component to double-check when choosing a CMS solution for your business organization. However, It's worth noting that several "traditional CMS" platforms, such as WordPress and Drupal, can also function as headless CMS; it simply takes a different approach.

Long Term Sustainability

No entrepreneur starts a business venture only to wrap it up sometime. If you are investing a significant amount of money in your website and the CMS platform you utilize, it means that you are in for the long haul.

Therefore, it is vital to go with a CMS technology that is scalable and allows you to update your website functions with your business requirements.

An ideal CMS would work smoothly under pressure and facilitate the effortless integration of dynamic features essential to meet your changing business requirements.

Support

Lastly, you must remember that regardless of the CMS solution you choose for your website, it is impossible to avoid minor issues along your website's lifecycle. Hence, you must have robust customer support from your CMS provider if any contingency arises.

If your CMS does not come with adequate customer support, you may have to hire third-party agencies for the same, ultimately leading to overall operational costs. Hence it is better to go for a reliable CMS system with excellent support functionalities and a vast community base that can help you in your time of need.
Conclusion
There is no "perfect CMS solution" for any business, and the solution that best fits your current and future business objectives are the ones that are perfect for you. However, the selection factors mentioned above will surely help narrow your choices, making it easier for you to make the right choice.
If you are still not confident enough to choose independently, we recommend consulting a professional development agency near you. In any case, make sure that you choose wisely and test the software before making the final purchase.
Your decision will have a long-term impact on your business website performance and the overall business objectives; hence, it is crucial to make thorough and well-thought choices.
Lensa shares how IT plays a critical role in nearly every industry. Yours is no different. Your decision will have a long-term impact on your business website performance.