How to choose affordable Android App Development For Your Next Project?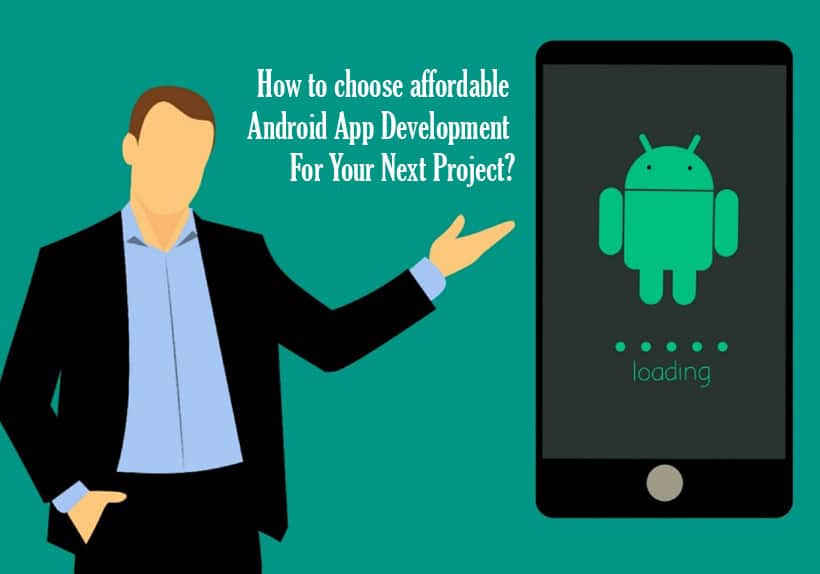 Looking for affordable Android app development services? You've probably found a few companies that claim their Android apps development services can offer you the most affordable solutions possible. It doesn't matter if you require a professional mobile app for your business or if you want to create a game for fun, the potential solutions for creating an Android app are endless. But how do you make sure that you hire the best company for the job? It can be difficult to know which company offers Android app development at affordable prices and which ones are overcharging you.
Know the Market
The first thing you have to do is research the market before hiring any custom application development services. If you are going to build an app for Android, then you need to know who your target audience is and what their needs are. The next step is to determine if there is enough demand for your product or service in this market before jumping into development.
You can do this by looking at the competition and seeing what they are doing with their marketing strategies. If you find that there are several similar products in the market, then perhaps it might not be worth investing in yours when users have so many other options available. However, if there aren't many competitors or none at all, then maybe it would be a good idea to explore further how much revenue your app could generate if developed properly and marketed properly as well!
What Should You Expect from an App?
A great design: The aesthetic appeal of the app is important because it can be the first thing that attracts users towards it. An attractive design will make your app stand out from among others and help you reach more people.
User-friendly interface: The user interface plays a crucial role in user experience and perception of your app. A well-designed UI will make it easy for users to navigate through your app and perform different actions without any difficulty or confusion.
Functionality: A quality android mobile application must have all the features required by its users so that they can use it effectively and efficiently. It should also be able to provide support for different types of devices so users can enjoy seamless experience on their smartphones or tablets irrespective of their device model or OS version.
Hire Android App Developers
The right app developers can help you to create an Android app that is truly unique, innovative and will appeal to your target audience. The best thing about Android apps is that they are available on a wide variety of platforms including tablets, smartphones, watches and even TVs.
Just you have to choose the experienced app developer company with great portfolio.
Approach the Development Process
The development process is the overall structure of how your product is built. It's more than just a set of steps — it's an approach to building products that helps you solve problems as they come up.
You can think of the development process as a big funnel with many little funnels leading into it. The big funnel is your vision, and each little funnel represents one part of your product's development.
As you move through the development process, you'll try different ideas, learn from them, and make changes where necessary. You'll also need to keep track of all the things you've tried so far: what worked and what didn't work? When did it work? What were the results?
Takeaway: There are some helpful tips for building an android app.