How to Build Your Own Website Easily with WordPress in 2023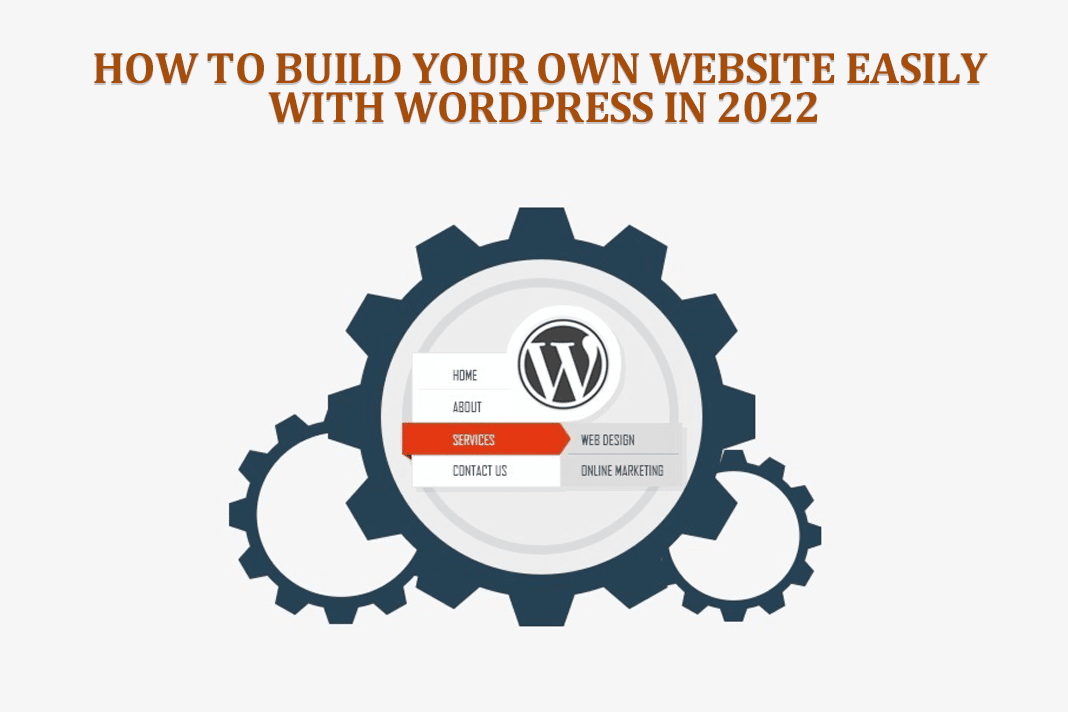 Want to build your first WordPress site? Know nothing about how to create a WordPress website? Then you are at the right place. Today in this post, we will discuss and give you a step-by-step guide to building your first WordPress website.
We all know that building a perfect website requires hard work and patience. From choosing a website name to a WooCommerce private store, you need a proper and fully executed plan to be completed on time.
The first time was a nightmare for those without programming experience or programming skills. But things have changed, it is not what it is used to be. The popular CMS platform WordPress has played a role here in overcoming this barrier.
He opened all doors for users. The resources available, free themes and plugins, and drag-and-drop widgets encourage anyone to build a WordPress website, even if you're not tech-savvy.
Let's learn how to create a website with WordPress – the world's most popular and famous content builder.
Best Website Builder Platform
There are many website builders available to help you set up a website. We recommend using WordPress as a platform for your website. Nearly, 43% of all websites on the internet are powered by WordPress.
WordPress is free, open source, and comes with thousands of ready-made website templates and plugins. It is very flexible and works with almost all third-party tools and services for website owners.
Set Your Niche
The first and most crucial task before creating a website is to have a specific purpose. A website is multi-purpose, from making money online to providing services to others. For example, show your talent, work for customers, provide services, share training experiences or online marketing services, etc.
Write down these ideas if they match your thoughts. You must be concerned before thinking about building your website. So, take your time, be patient and choose the right target before you design your site.
Get Your Domain Name & Hosting Plan
The address of your website i.e., www.motifcreatives.com is called the domain name. It needs to be connected to your hosting so people can see what you're influencing from its access to their web browser. This is when you must choose and register a new domain name for your website. Just choose the name you want and select the extension from the list available on the right.
There are many plans you can start with. If you're unsure which method is suitable, choose the Basic Plan, which is available for $2.75 monthly. Everything you get with the basic plan will be more than just running a website.
Create Your Dream WordPress Website
To start setting up the website, let's first go inside and log into our WordPress dashboard. To log in, type "/wp-admin" at the end of your website URL. This will open the WordPress login page, where you can enter your credentials and click Login to access your WordPress dashboard.
Now that we are in the WordPress dashboard and have successfully launched our website, we can now make our WordPress website more attractive and stand out from other websites in two steps choosing a responsive theme and changing the default content.
Pick a Responsive Theme for Your Website
The best thing about WordPress is working with variable designs called themes. This means you can change your WordPress site's look and feel with just one click.
WordPress themes are design elements created primarily to define the look and feel of your website. You can install it quickly and change it later if needed.
Add Content to Your Website
WordPress comprises two types of content that can't be called posts and pages. You can change this and make it the front page of your site. You can create a separate page for your blog or news section to display the latest posts.
Alternatively, you can create a website without a blog section. You start by adding a few pages to your WordPress site. Don't worry if you don't have enough content for these pages yet. You can always edit and update.
Install Essential Plugins
WordPress plugins are like software for your WordPress site. They allow you to add features and settings to your WordPress site. Also, consider affiliate links, photo galleries, etc.
By clicking on the WordPress directory, you can install the plugins you want. There are over 59k free plugins currently available for WordPress websites. There are also paid plugins sold by other websites and developers.
Optimize Your Website for Search Engine
SEO is the optimization of your site for the purpose of better ranking at SERPs results. Regardless of the size and purpose of your business, it would be best if you had a solid SEO plan to get your site on search engines like Google, Bing, and Yahoo. SEO strategies will help you with everything from ranking first to generating thousands of traffic.
Last Words
A website, whether for a personal blog or a professional business, creates your online presence and allows people on the other side of the planet to connect with you. A website considered a professional level is more reliable than social media.