How to build an email list in your WordPress blog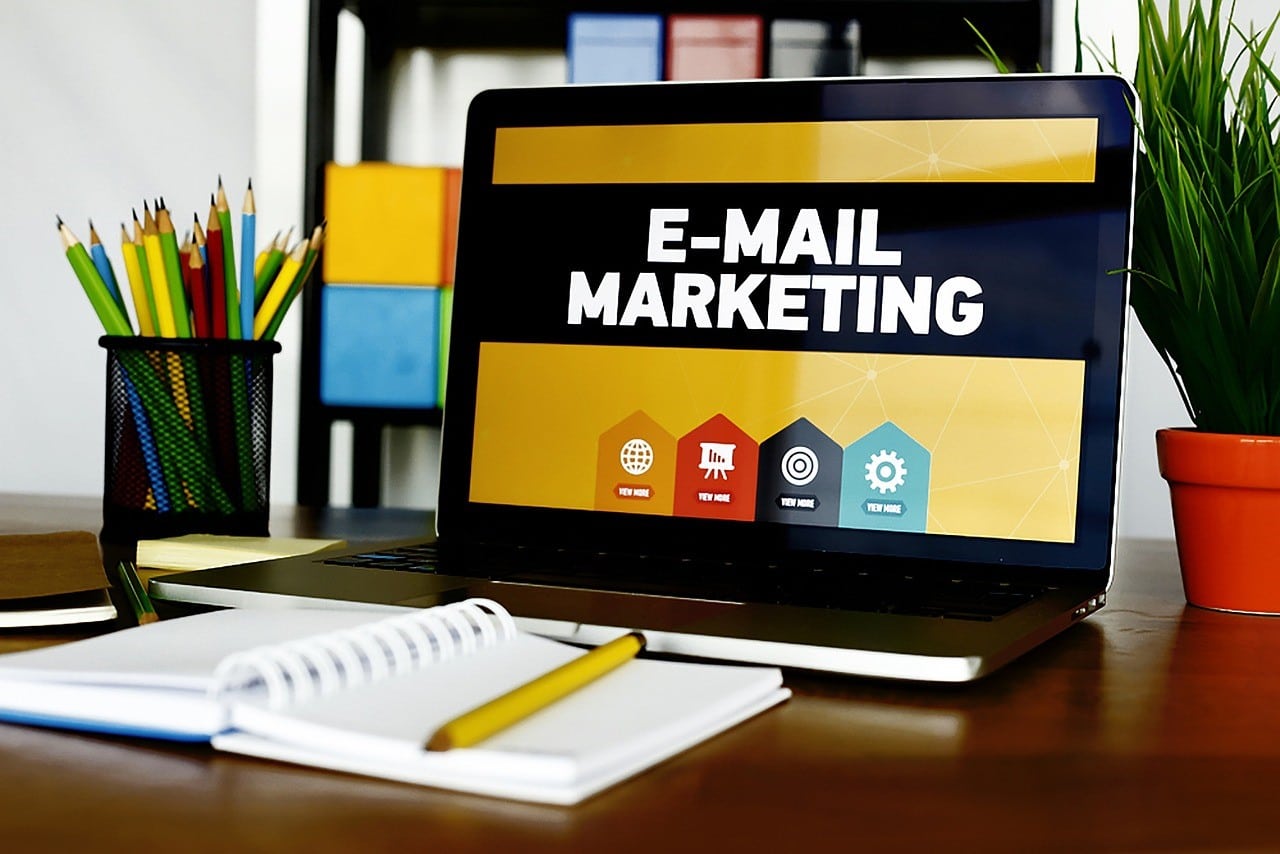 Building an email list for your blog is a huge key to success. It's one of the most critical marketing strategies you can use to boost your traffic, generate leads, and make money.
This post will teach you how to build a list by providing a step-by-step guide with excellent tips and tricks you can use in your WordPress blog.
Choose an email service provider
In 2022, over 333 billion emails were sent daily worldwide. This is why email remains one of the most powerful marketing channels.
While WordPress has its built-in PHP mail feature to send newsletter emails, it is best to send emails from your blog using email marketing services. They offer robust email tools that are reliable and easy to use and ensure that your emails will reach your intended recipient's inbox.
There are many email service providers with excellent email marketing features. Here are a few examples:
SendinBlue

One of the best email vendors for WordPress blogs, SendinBlue is a full-featured email marketing platform that allows you to send emails, manage subscribers, and create beautiful newsletters and landing pages using a drag-and-drop editor. You can use its powerful A/B testing features to test your campaigns and improve deliverability rates.

Constant Contact

This popular email marketing platform allows you to create beautiful emails, manage subscribers and send custom emails at scale. It also provides social media tools to share your campaigns on Facebook and Twitter.

MailChimp

This tool is another popular email service provider for WordPress blogs. It's easy to use, highly customizable, mobile friendly, and has many features, including A/B testing, sign-up forms, etc.
Create a template for regular emails
With your chosen email marketing tool, your first step should be to create a template for regular emails. This will save you a lot of time in the long run and ensure that you're always sending out emails with winning designs.
For example, if you offer a free guide to your readers every month, then create a template for this email so that all you have to do is plug in the content each time it's published.
Make a checklist
Before sending out your first email, you must make a checklist of the things to do. This email best practice will ensure you get everything and can help you identify areas where you need more training or advice.
This checklist should include the subject line, from address and greeting, body content, including images or videos, and a call-to-action.
For example, check the subject line for clickbait-y words like "secret" or "free." Likewise, check the content for spelling mistakes and grammatical errors regarding what to include in your email marketing campaign
Invite subscribers to your mailing list
Once you've created your list, it's time to invite people to join it.
This is a good place for an offer related to what you offered in the first email. If you gave away something for free in the first email, include a link that gives people access to that freebie.
Decide on email frequency
How often should you be sending out emails? There's no one right answer, but the best way to figure out what works for you is to test different frequencies and see how they affect your open, click-through, and unsubscribe rates.
Consider how much content you have available at any given time and how long it takes to create a well-written email with images. Also, prioritize email deliverability by employing an SPF checker and taking other email security steps.
Simplify your email sign-up process
If people don't have to fill out a long form before they can sign up for your emails, they're more likely to do so. That means you should include an email address field on your website and blog and ensure it's easy for people to find.
The more steps you ask people to take, the less likely they will convert to your site. So, make it possible for people to sign up for your emails.
You can do this in a couple of ways, such as with a pop-up form or a floating bar that appears when someone scrolls down the page. You can also include a form at the end of every blog post so readers can sign up before they leave your site.
Create your opt-in offer and form
Once your opt-in form is in place, it's time to create an offer. People will get this in return for signing up for your newsletter.
It can be a free download, like an ebook or cheat sheet, access to exclusive content, or even an invitation to join a community where members discuss similar topics with one another.
Place the form on your site
After you have your form in place, it's time to promote it. You can use Facebook ads or pay for sponsored posts on other websites. Another option is to use social media sites like Pinterest and Instagram, so your followers know about what you have to offer.
Measure your email marketing efforts
Once you've combined all of these components, it's time to measure the results. This is critical because you'll need to know which tactics are working for you and which aren't.
A great way to do this is by using Google Analytics, which allows you to track how people interact with your website.
You can also elevate your email marketing by integrating it with a help desk platform. This will give you a way to manage all of the cross-functional tasks that are required for marketing. You can check out any list of best help desk software solutions from reputable online marketplaces or review platforms before buying a help desk tool.
Takeaway: Boost your email marketing through your WordPress Blog
Email marketing through your WordPress blog can be easy, fun, and effective. You only need to follow this simple guide, measure the results, and make adjustments.
Email marketing remains one of the most efficient marketing techniques today. The time to leverage its immense marketing power is now!