How To Build A Reliable Site For Your Business?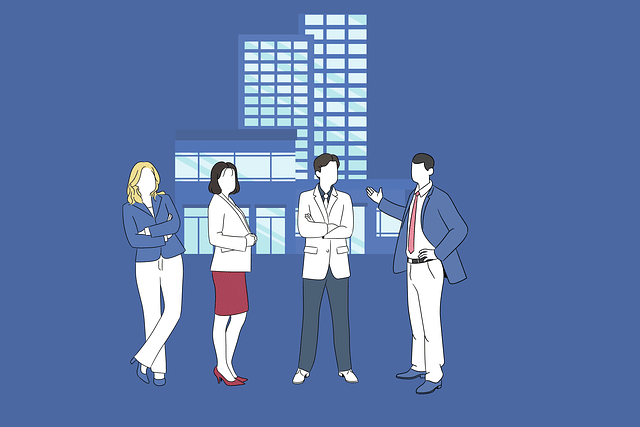 The internet plays a vital role in our daily lives. People are using it for various purposes, including shopping, entertainment, socializing, and business. In today's fast-paced world, having an online presence is crucial for businesses to remain competitive.
A website can serve as a powerful marketing tool and can help businesses reach a larger audience. However, building a website is not easy. A poorly designed website can negatively impact a business's reputation and reduce its chances of success. In this article, we will discuss how to build a reliable site for your business.
A step-by-step guide to build a successful website for your business
Define Your Business Goals and Objectives:

The first step in building a reliable site for your business is to determine your goals and objectives. You need to determine what you want to achieve with your website and what your target audience is. This will help you to decide on the type of website you want to create and the content you want to include. Once you have a clear understanding of your goals and objectives, you can move on to the next step.

Choose a Domain Name and Hosting Provider:

Once you have decided your business goals and objects, you need to choose a domain name and hosting provider. A domain name that is memorable and relevant to your business is crucial. A domain name refers to the address that people use to access your website. You can register a domain name through a domain registrar such as GoDaddy, Namecheap, or HostGator. Your hosting provider is responsible for hosting your website files on a server and ensuring that your website is accessible to the public. You can choose a shared hosting plan, a virtual private server (VPS), or a dedicated server, depending on your business needs.

Select a Content Management System (CMS):

A content management system (CMS), like WordPress, Drupal or Joomla, is a software application that enables you to create and manage your website content. WordPress is the most popular CMS, and it is easy to use, flexible and offers a vast range of themes and plugins. Choose a CMS that is user-friendly, has a large community of users, and offers the features you need to achieve your goals.

Design and Layout:

The design and layout of your website are crucial components that determine the user experience. A well-designed website should be easy to navigate, visually appealing, and provide a great user experience. You can use a built-in template or create a custom template with the help of a developer. It's essential to keep your design simple, professional, and consistent with your brand identity.

Create Content:

The content of your website is what makes it valuable to your visitors. It should be relevant, engaging, and provide value to your target audience. You should aim to create content that answers your visitors' questions and provides them with the information that they are looking for. You should also aim to create content that is optimized for search engines to improve your website's visibility. You can hire a copywriter to create content for you, or you can write the content yourself.

Optimize for Search Engines:

Search engine optimization (SEO)refers to the process of optimizing a website to rank it higher in search engines. This helps your website to be visible to your target audience, and it drives traffic to your website. You should aim to optimize your website's content, images, and structure to improve your search engine rankings. You can use a plugin such as Yoast SEO to help you optimize your website.

Include Contact Information and Call-to-Action:

It's crucial to include contact information on your website, such as your email address, phone number, and physical address. You should also include a call-to-action (CTA) that encourages visitors to take a specific action, such as filling out a form, making a purchase, or signing up for your newsletter. Your CTA should be clear, concise, and placed in a prominent location on your website.

Test Your Website:

Before launching your website, it's important to test it to ensure that everything is working as it should. You should test the functionality of your website, including links, forms, and other elements. You should also test your website on different devices and browsers to make sure that it is fully responsive and accessible to all users.

Launch Your Website:

Once you have tested your website and made any necessary changes, you are ready to launch it to the public. Make sure that you have a backup of your website before launching it, as this will ensure that you can quickly restore it if anything goes wrong. You should also monitor your website regularly to ensure that it is functioning properly and to make any necessary updates.
Conclusion
Building a reliable site for your business requires careful planning and attention to detail. By following these steps, you can create a website that meets your business goals and provides a great user experience.
Remember that your website is an important representation of your business, so it's important to invest the time and effort to create a website that is professional, engaging, and effective.
However, creating a website is not sufficient. You need to opt for strategies to boost your website traffic and conversion rate. At times, you can seek help from a professional CRO agency that can help improve your conversion rate.