How to Add Live Social Media Feeds on WordPress Website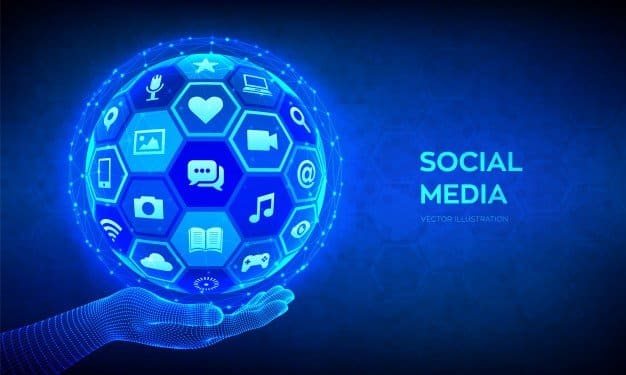 No doubt there are many social media aggregator tools out there, but in some of the cases, they are either hashtag oriented or limited with features.
Using such tools is great but there's more than that in a social media aggregator that's gonna make your content stand out from your competitors.
Here are the tools or say solution on how to add live social media feeds on your WordPress websites.
With a little overview of social media platforms, let's dive in.
What is Social Media?
Social media are interactive platforms for sharing information, ideas, thoughts or any form of expression via online communities. There are a variety of features and different UI available for every platform making them different from each other.
These platforms were built as a way to interact with family and friends but then with the growing reach and potential of the platform, it was adopted by the businesses as a means of marketing.
It is different from traditional media like magazines, newspapers, radio broadcasting, TV broadcasting in different ways. Like, reach frequency, usability, quality etc. that makes the social media platform a good marketing platform for businesses.
Social media platforms are a huge part of today's marketing strategy. With the growing audience on social media platforms, it attracts businesses to share their content with huge audiences.
Social media marketing strategies are different for every business and brand but their primary goal is reaching out to huge audiences and making interaction to understand their requirements.
Alternately, users use social media platforms to share their recent activities, achievements, informational content, experiences or review on any product or services with their users. Businesses use it for spreading brand awareness among the audience.
However, the important role that social media play for business is User-Generated content such as:
Photos
Videos
Comments
Text Posts etc.
This experience or opinion that is shared by the users over social media platforms is the key content for the businesses and brands for marketing purposes.
These contents are created by the users based on their experiences with the products and services which is a perfect testimonial for the brands to use for influencing other users. These contents can be used by the businesses and brand by embedding them into the websites.
How to Add Live Social Media Feeds on WordPress Website?
There are multiple social media aggregator platforms available on the internet that can be used for easing up the process.
Embedding of feeds comes into the third step, the first two steps before embedding are Discovering and Curating.
Discovering means collecting relevant social media feeds from different platforms.
Curating means organizing the collected feeds into the proper order that makes feeds look appealing to the viewers.
Then finally, create the embedding code for your website and incorporate it into the webpage for displaying the feeds.
Well, live social media feeds means getting the feeds integrated into the websites in real-time. In other words, as the post gets published on the social media platform they get automatically embedded into the website without a single click.
For WordPress websites, it can also be done using social media aggregator tools or plugins.
Some of the best tools to embed the live social media feeds on the WordPress website are:
Tools to Embed Live Social Media Feeds on WordPress Websites
These tools are completely responsive and user friendly. No technical knowledge is required for accessing the tools' features.
Taggbox

Taggbox Widget is a social media aggregator tool that lets you aggregate feeds from almost 15 social media platforms, covering all major social media channels.

Using the tool you can discover, curate and embed the social content to your WordPress website.

The tool posses amazing advanced features such as:

Moderation – Select what feeds need to be shown and what not.
Profanity filter – filter the feeds based on explicit content.
Analytics – Understand the behavior of users.
Real-time feeds update – Get feeds updated automatically on websites.
Layouts and themes – Customize the interface of the feeds.
Custom Posts – Add your posts to the feeds.
Custom CSS – Design your appearances according to your requirements.
CTA – Add a call to action based on your target.

And many more that can be used for making quality content in a short amount of time.

For making the integration process simple and effortless Taggbox widget also offers a WordPress plugin for WordPress websites.

Tagembed

Tagembed is a free forever social media aggregator tool for collecting, organizing and embedding social media feeds on websites.

You can aggregate feeds using the following methods:

Hashtags (#)
Handles (@)
Mentions (@)
Tagged Feeds
Locations
Page URL etc.

After aggregating the feeds you can organize the feeds using the following features:

Customization
Moderation
Profanity filter
Custom Posts
Custom CSS
Analytics
Real-time update
CTA etc

Using the above features you can organize content that will make it appealing and attractive for viewers.
Tagembed has newly launched its WordPress plugin for embedding social media feeds on WordPress websites.

WP Social Ninja

WP Social Ninja is an all-in-one powerful social media plugin that can show social reviews and feeds from 30+ platforms and allow you to customize them on your WordPress website. Not just that, there are more features at your expense.

Features of WP Social Ninja include:

Display social media feeds
Fetch reviews and customize
Social chat widgets
Shoppable Instagram feed
Notification popup
Testimonials
Custom CSS
Export/Import custom reviews and more

Show your social proof and bring your business to one place with easy-to-use procedures.

Smash Balloon

Smash Ballon is a WordPress plugin that offers collectively four social media platforms for integration.

Features of Smash Balloon are:

Display Hashtag Feeds
Create carousels of posts
Moderation
Block posts
Custom CSS
Load More Button

To help you with your goal of integration it has many other features for simplifying the process.

Juicer

Juicer is a social media aggregator platform that can help you embed the social media feeds from different platforms and then add it to your website.

Juicer provides WordPress plugins for embedding feeds directly into your WordPress websites in a few clicks.

Some of the features of Juicer are:

Gather feeds using hashtags or username
Filter Contents
Moderation
Infinite scroll
Custom CSS
Analytics

And some more that can help you build an appealing feeds interface for displaying.

Social Media Walls

Social Media Walls is a social media aggregator platform that lets you easily curate content and embed it into the websites.

They don't have a WordPress plugin for now but they provide an option to create the embedding code and paste it into the WordPress website.

Features that the tool offers are:

Moderation
Feeds Update frequency
Different visualization options
1000 latest posts etc

Create a beautiful widget using the above features for WordPress websites.
Conclusion
Use any of the above tools according to your requirements and create a beautiful and appealing feeds interface for attracting website visitors.
These tools also allow different pricing features based on the plan you select. Now, the live social media feeds for WordPress website is just a few clicks away.