How Much Can SEO Boost Conversions By?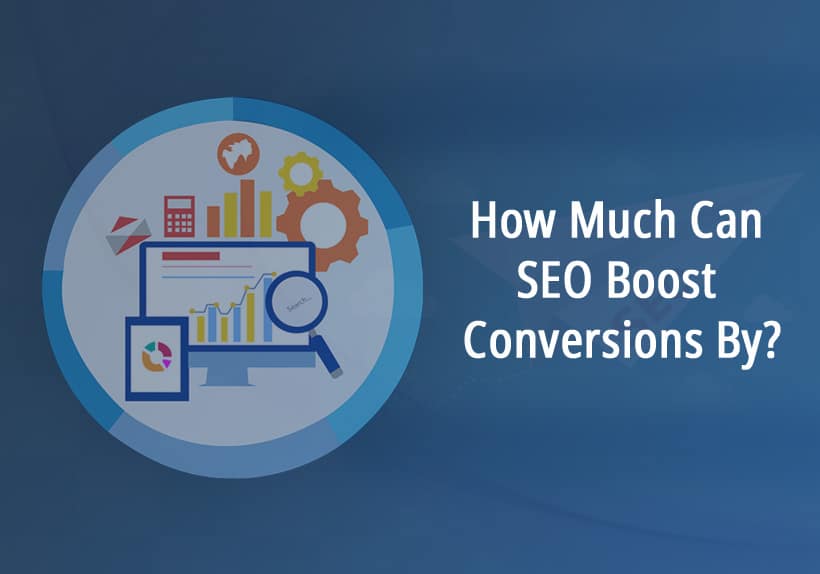 Conversion rate optimization and SEO appear to be two extreme ends of a rope, never to meet. Sites have to choose between providing the best experience to boost conversions or ranking high in search results.
But what if there was a way to combine both strategies and get results? And in fact, there is. The answer lies in using SEO strategies to ace conversion.
Can SEO Boost Conversion?
The game of SEO is not worth playing if, in the end, it doesn't make customers take the action you want them to.
But doing SEO right results in more traffic, and people are more likely to buy when they can see your website.
Research conducted by an SEO agency in Manchester shows that almost all the traffic goes to page one of the search engine result page, with websites in the top 3 positions taking more than half of the clicks.
More traffic in itself does not automatically translate to revenues though. It is the first step of the conversion ladder because no one can engage with your product or content if they can't find you online.
Investing in SEO means your website becomes more visible in organic search results, which is where most visitors have more interest. Greater visibility implies more people can interact with your business, allowing you to encourage them to carry out a specific action.
How Does SEO Boost Conversion?
Traffic is simply one part of the process, as not all visitors to a site will convert. However, effective SEO can impact your website's conversion rate in the following ways:
Greater Revenue

If your goal is to drive revenue, an SEO strategy focusing on user experience will help you get there faster. The better the experience users have on your site, the happier they will be. This satisfaction increases their chances of engaging with your content rather than being in haste to leave.

Optimizing your site to increase page load speed and a clearer onsite structure, for instance, reduces bounce rate. When people spend more time engaging with your content, they're more likely to return and make a purchase, even if they had objections the first time.

If you're lucky enough, these customers will become advocates and tell others how easy and valuable they found your site.

Some businesses focus extensively on maximising conversions with little regard for the user's experience. Your potential customers can tell when you don't care for their experiences and they'll end up leaving. This is why too many intrusive ads and popups can hurt conversion.

Good user experience equals better rankings. When your ranking improves, conversion moves up with it.

Connects Your Business to the Right Audience

The quality of your traffic matters. High traffic becomes a vanity metric if the visitors are not your target audience or people interested in deciding on your solution. Conversely, attracting customers willing to take the desired action equals higher profits. So, how do you attract leads with a favourable intent? By doing SEO the right way.

Effective SEO helps your site rank for keywords related to your business. This increases your chances of capturing the attention of these customers who have a buying intent. Technical and local SEO, when done right, helps customers find what they're searching for with minimal clicks.

They are directed to the site because Google sees it as relevant to the search query. What follows is a prompt conversion since these consumers already intend to purchase.

Boosts Customer Retention

Achieving your SEO goals may take a while. But one thing is certain; the results last for a long time, providing you monitor and update your strategies appropriately. It's the same with customers. They provide long-term value, as long as you nurture them appropriately.

Returning customers spend more time engaging than first-time buyers. And SEO can be the building block for such relationships.

Dedicating time to keyword research and creating content clusters are SEO techniques targeted at post-sale searches. Instructional videos, help manuals, and thought-leadership content are examples that focus on helping returning customers.

Google sees all of these efforts, considers your site authority, and elevates your ranking, which results in greater conversion.
Is it Worth Investing in SEO?
SEO can dramatically boost your website's organic search traffic and improve the website user experience. SEO is also a cost-effective, long-term marketing strategy because it keeps visitors coming back over time, which means more repeat visits and sales opportunities for your business.
SEO can be an investment, but it's not a big one for the results you can get. It depends on how much traffic you want and how much you're willing to spend. If you want high-traffic, then SEO is a good bet at low cost.
So, is it worth investing in SEO? In a word, yes!
Do I Have to Keep Investing in SEO to See Results?
Yes, SEO is an on-going investment. The fact is that you will never achieve the best results and most visitors from the internet by one off jobs.
You have to have a continuous flow of new visitors in order to turn them into customers or people who subscribe to your mailing list or even people who click 'like'.
Search engine rankings are constantly changing, and for this reason you must keep investing time and energy into your SEO efforts periodically.
By publishing new content constantly and gaining new backlinks reguarly, you are likely to continue seeing excellent results.
SEO is a long-term investment and you might not always see your conversions improving overnight. Don't give up hope! If you have a solid SEO strategy in place, your efforts will pay off in the long run.
Remember, it takes time to increase brand awareness and establish your company as an authority. With enough effort, though, you should start seeing results within the first few months.
Conclusion
Most consumers depend on search engines to help them make the most valuable purchase and engagement decisions. Boosting your conversion rate can be easy with the right tools and strategies. So, it's time to give it a go and get ahead of your competitors.