How Does Paraphrasingtool.ai Help to Improve Your Content Writing?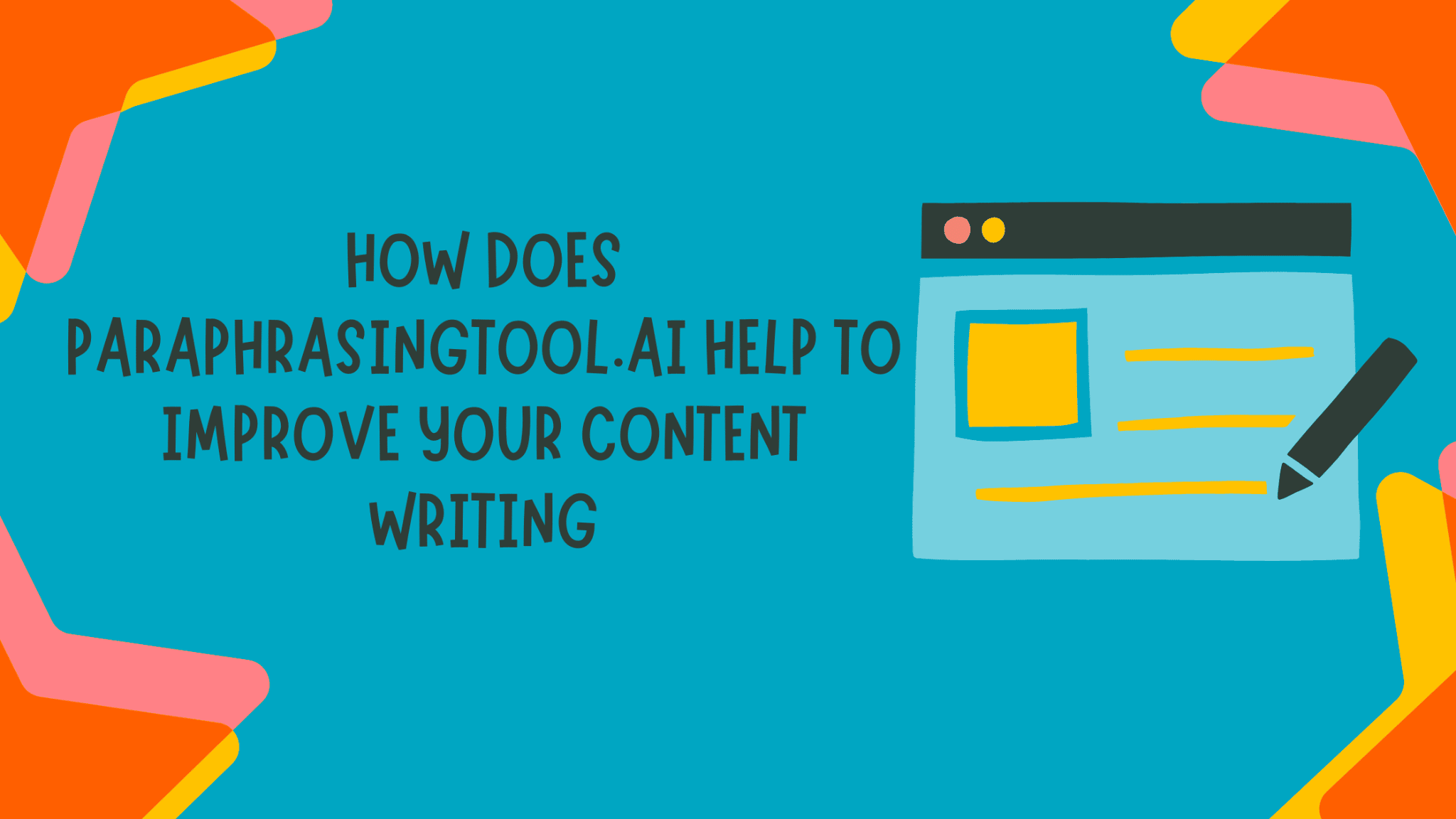 In today's competitive digital landscape, creating high-quality content is the only way to stand out. A unique, informative, and well-crafted piece of article has been proven to bring sound success to all online businesses.
As one of the most effective mediums to inform and teach your readers, consistent, high-quality, and original content can also help improve your ranking on search engines, which can lead to more traffic to your website. Besides that, high-quality content generates leads or sales that can help persuade your readers to take action.
It all boils down to the fact that content writing is the key to success.
But, content writing is not a piece of cake for everyone. If you're a writer and you're facing writer's block, difficulty finding writing words, lack of time, procrastination, or self-doubt to perform well, Paraphrasingtool.ai got you covered.
Our objective in this article is to provide a comprehensive review and some facts on how Paraphrasingtool.ai can improve your writing.
What is Paraphrasingtool.ai?
Paraphrasingtool.ai is a paraphrasing tool that uses high-end artificial intelligence to help writers rephrase the text. It works by analyzing the structure and meaning of a piece of text and giving it a new flip. Paraphrasingtool.ai claims to be able to produce human-like paraphrases that are more accurate and easier to understand than those produced by other famous paraphrasing tools.
In addition to its paraphrasing capabilities, Paraphrasingtool.ai also offers additional features which include:
Grammar checker
Plagiarism checker
Text editor
Story generator
Essay generator
Paraphrasingtool.ai is available online as a web-based tool and can be used to write, edit or rephrase a variety of papers for you, including articles, website content, and academic papers.
The Most Notable Features of Paraphrasingtool.ai
Eight writing modes
Paraphrasingtool.ai typically offers eight modes for paraphrasing text. These modes allow you to choose the type of paraphrasings you want, such as a light paraphrase that only makes a few changes to the original text or a more extensive paraphrase that completely rewrites the text. Here is a comprehensive detail of every mode:
Text improver: improves the content quality by working on its fluency and tone.
Free rewriter: rewrites up to 20,000 characters for free.
Near human: restructures the sentences as it is rephrased by a professional writer.
Plagiarism remover: rephrases to remove all traces of plagiarism.
Creative: gives your old and boring writing a creative touch.
Academic: restates the academic paper and make them easy to read.
Quilltext: rephrases to shorten the sentences.
Sentence rephraser: rephrases one sentence in multiple ways.
Other features include:
Change synonyms of your choice
Get catchy headlines side by side
Check your work for plagiarism in one click
Generate a quick overview/summary of the text
Benefits of Using Paraphrasingtool.ai for Better Content writing
Now you know that Paraphrasingtool.ai boasts some innovative and highly functional features, let's have a look at how it can be helpful for improving your writing skills.
Practice writing in different styles

Using Paraphrasingtool.ai, you can get practice writing in different styles by using its different paraphrasing modes. This can help you develop your own writing skills and become more versatile as a writer. We have already mentioned the writing modes with their function above.

Get ultimate editing assistance

Paraphrasingtool.ai is built on start-of-the-art artificial intelligence with massive databases of vast dictionaries and libraries which offers options for changing the words with their synonyms in the paraphrased text. This helps you target specific parts of the text, crafting in your own unique style.

Create inspiring titles

Paraphrasingtool.ai is capable of creating inspiring title prompts that can help your write ups be more informative, engaging, and stand out. This can be a useful tool for writers who are struggling to come up with catchy titles or who want to expand their creative horizons.

Escape plagiarism and copyright issues

Once the text is paraphrased, you can check its originality and uniqueness by clicking on the "plagiarism check" tab. This will take you to its plagiarism checker tool where you can perform a plagiarism check without searching for another tool.


Besides that, it has a plagiarism remover mode to rephrase text, which can help you avoid accusations of plagiarism.

Sidenote: Simply using a paraphrasing tool does not guarantee that your content will be free from plagiarism or copyright issues. You should always properly cite any sources you use, and make sure that you have permission to use any copyrighted material. Last but not the least, proofreading is a must.

Increased efficiency and writing speed

Like any other rephrasing tool online, Paraphrasingtool.ai can help you increase efficiency and speed in content creation. This can save time and effort that would be spent on manually rephrasing and editing text. Additionally, because paraphrasingtool.ai use natural language processing and AI algorithms, they can often produce rephrases that are more accurate and read more smoothly than if you were to try to paraphrase the text yourself.
How to Use Paraphrasingtool.ai?
Using Paraphrasingtool.ai is not difficult at all.
To use Paraphrasingtool.ai, you typically need to follow these simple steps:
– Open the website Paraphrasingtool.ai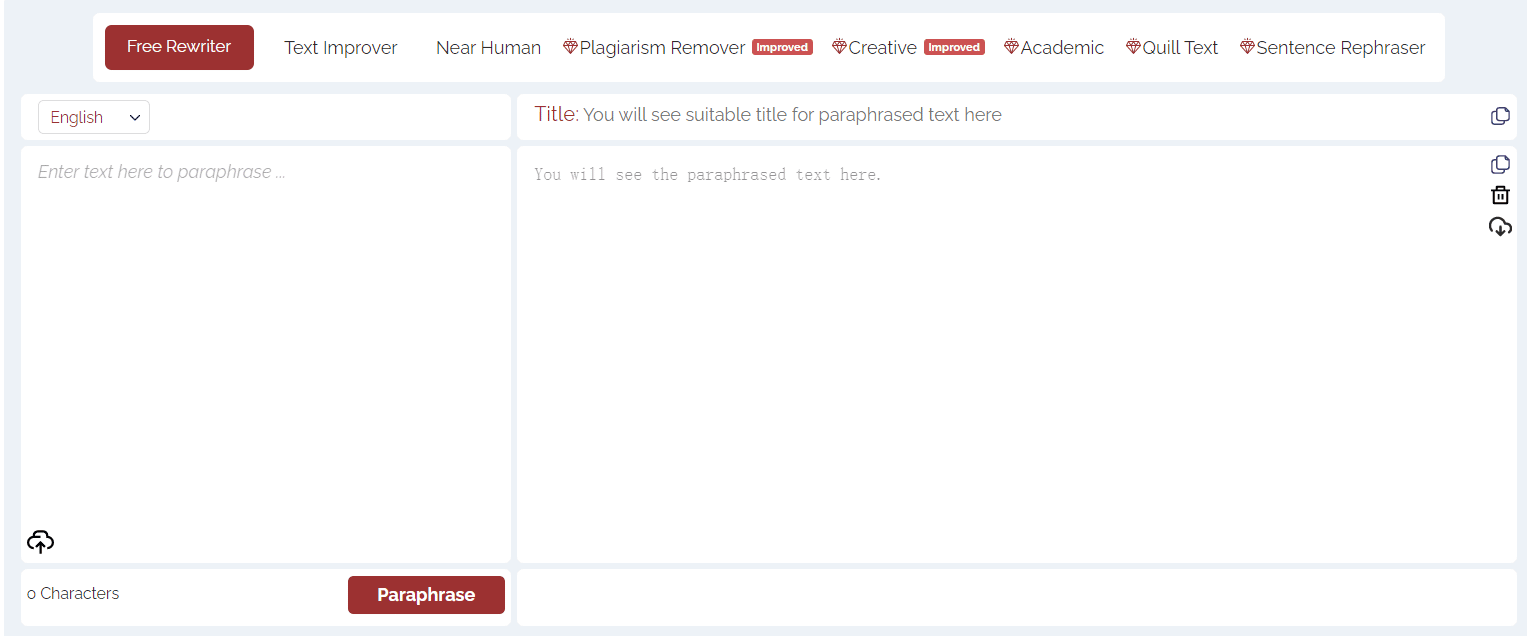 – Enter a piece of text into the tool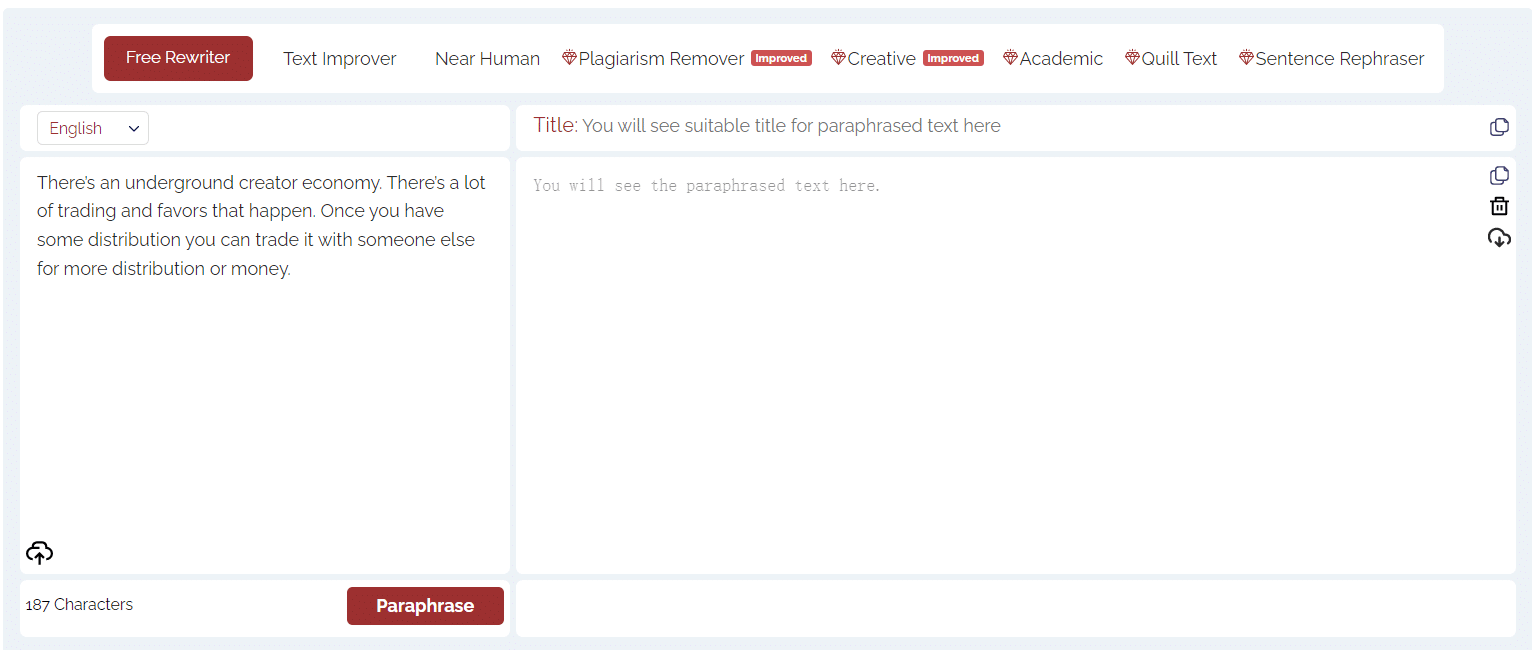 – Choose the paraphrasing mode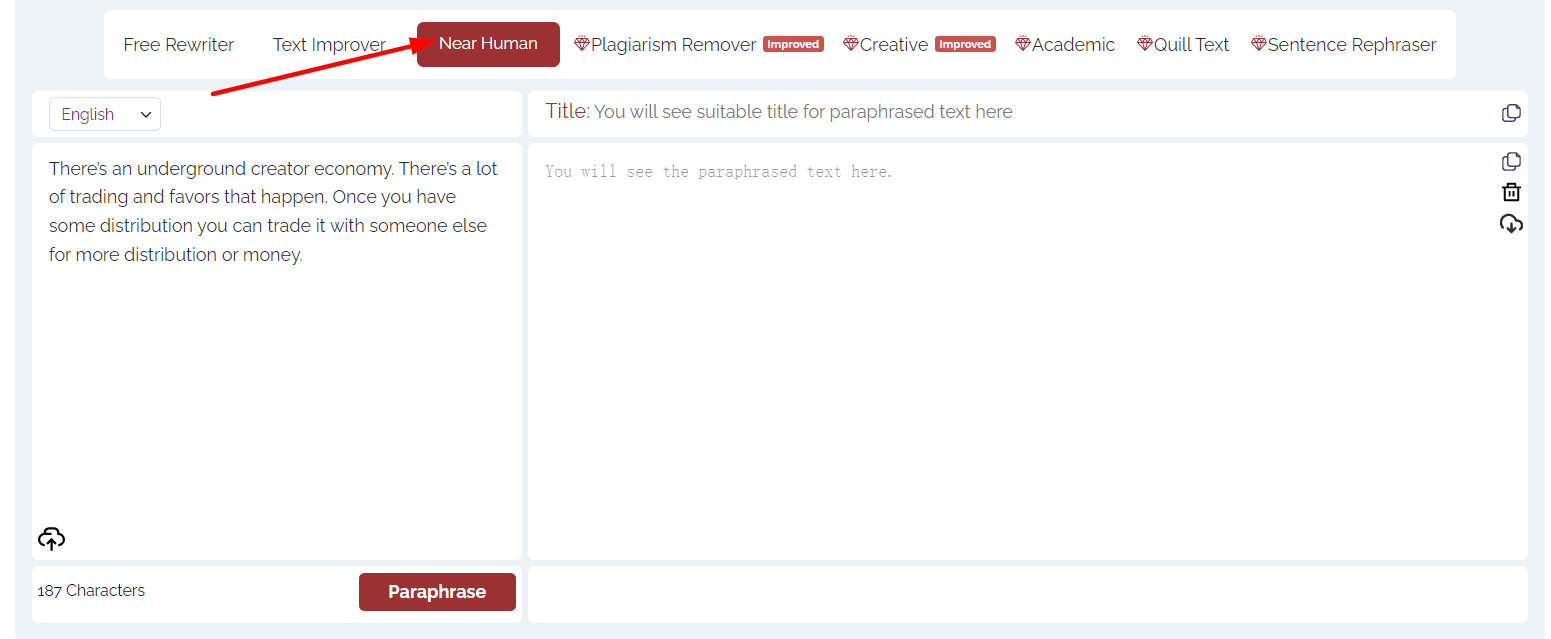 – Click on "Paraphrase"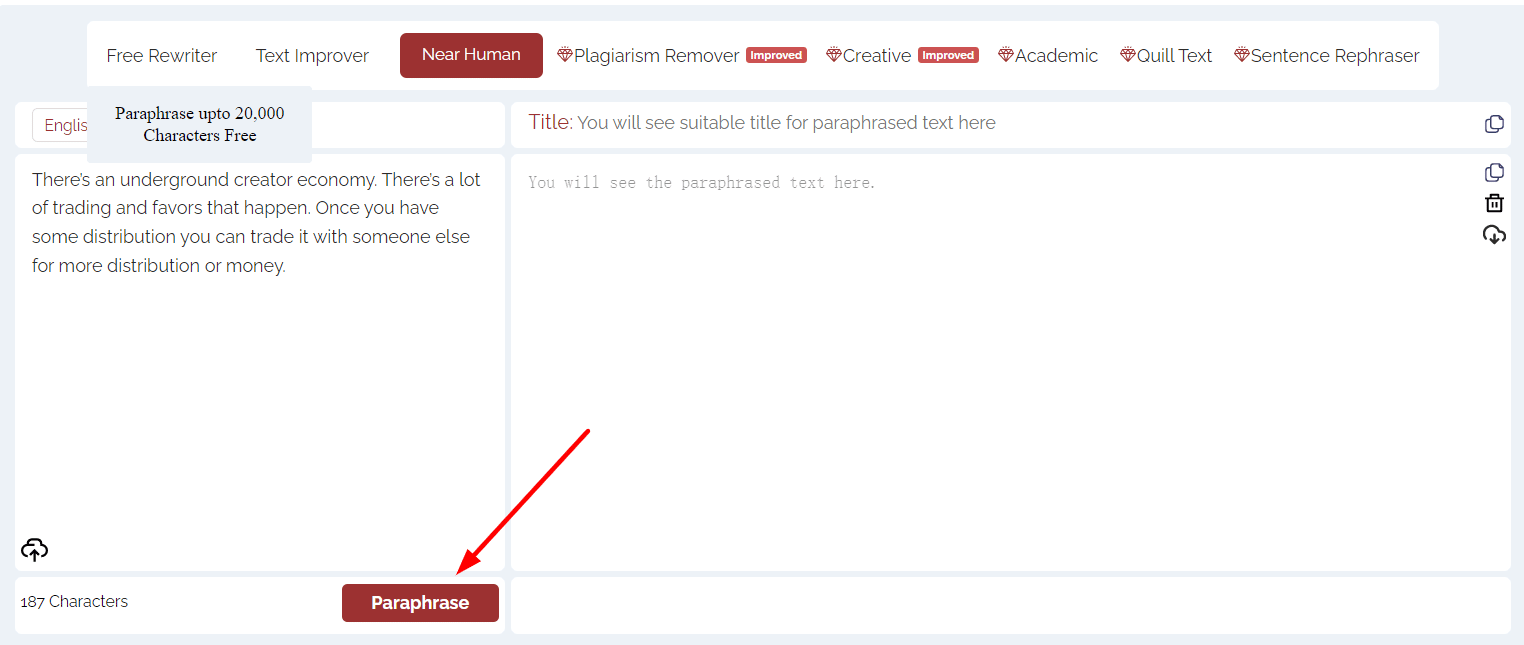 – That's it! It produces a new, paraphrased version of the text.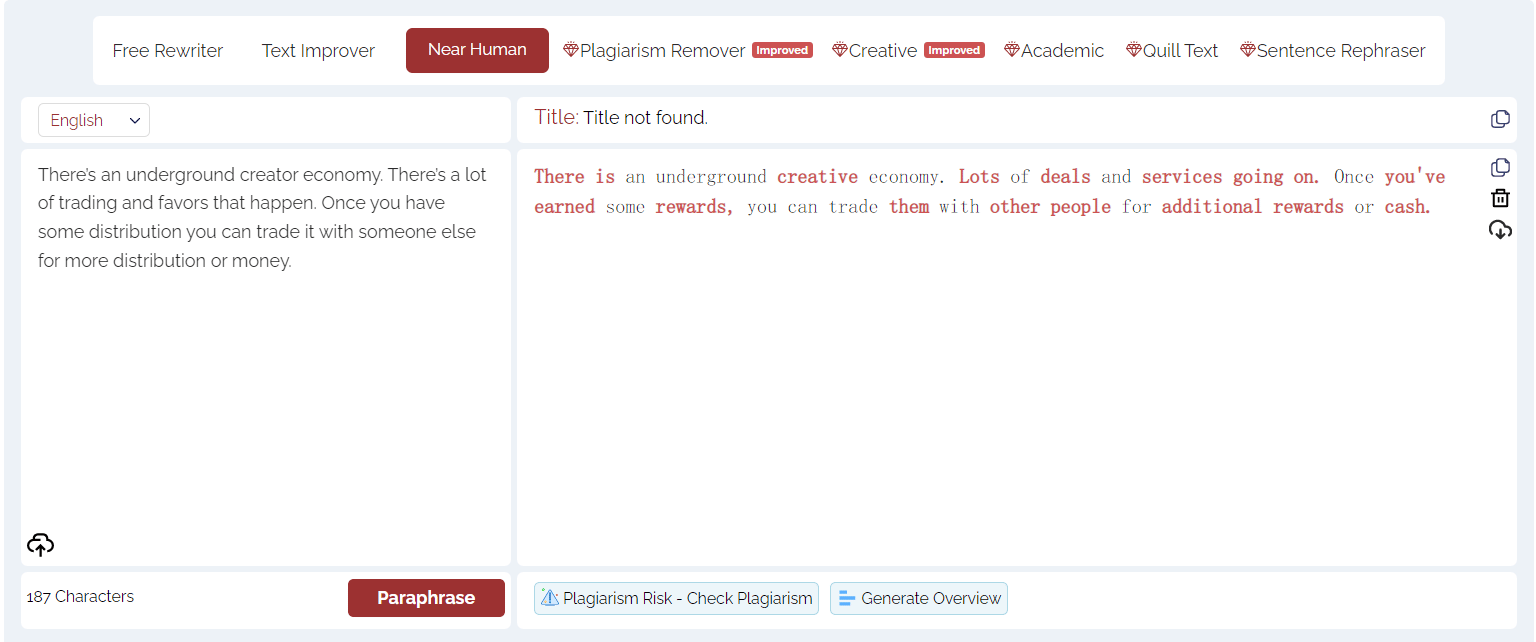 Now you can make changes in the words and phrases according to your choice, check it for plagiarism, or generate a quick overview in just a few moments.
You can now review the paraphrased text and make any necessary changes to ensure that it is accurate and makes sense.
Final Words
To summarize, Paraphrasingtool.ai is a useful tool for content writing because it can:
Allows you to write in different styles
Improve writing skills by providing practice and editing assistance
Generate titles as inspiration for your content
Increase efficiency and speed by automatically rephrasing text
Help escape plagiarism and copyright issues
So if you're a content writer looking to improve your efficiency, develop your writing skills, or create unique and original content, give Paraphrasingtool.ai a try and see how it can improve your writing.