How Can A Digital Marketing Free Trial Land you your Dream Job?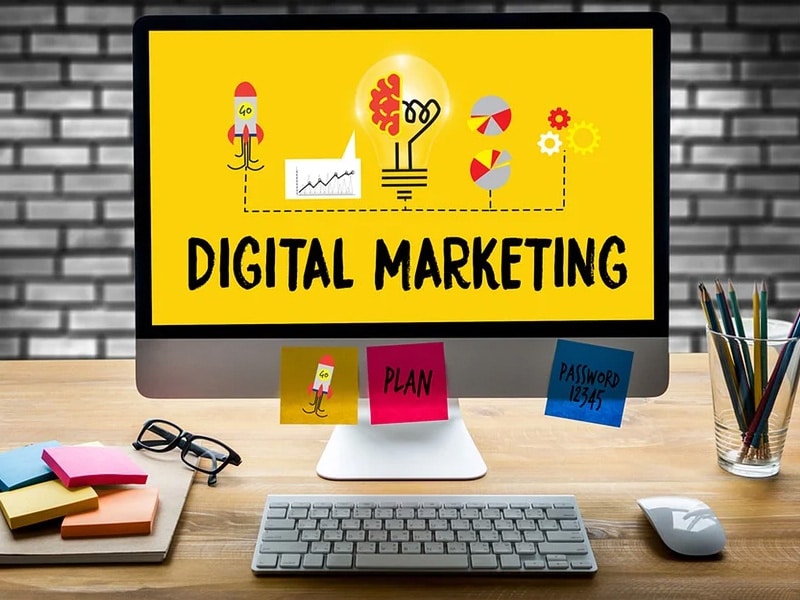 Digital marketing is the most in-demand skill of the year. And you can learn it for free by signing up for a digital marketing free trial. But before we discuss how a free digital marketing trial can help you land your dream job, let's talk about what digital marketing is and why it's so important.
What is digital marketing?
In simple words, digital marketing is marketing that leverages electronic devices (computers, tablets, smartphones, etc.) to engage with customers and potential customers. Digital marketing includes a wide range of channels like SEO, social media, email, and mobile apps to reach consumers where they spend much of their time: online. Traditional offline marketing efforts like print advertising, direct mail, and television ads have been rapidly declining in popularity and effectiveness as more and more people spend more and more time online.
Why is digital marketing so important today?
The Internet has become a vital part of everyday life for people across the globe. Shopping, entertainment, and communication are just some activities for which we use the Internet daily. As such, it's no surprise that digital marketers influence our online experiences.
Digital marketers often focus on ads on search engine results pages (or SERPs such as Google or Bing). Search engines serve millions of users per day looking for answers to their questions or solutions to their problems.
Advertisers bid on keywords that users of services such as Google and Bing might enter when looking for certain products or services. That gives the advertiser the opportunity for their ads to appear alongside results for those search queries.
Having a presence on search engines like these can be invaluable because it means your brand is being seen by people who are already searching for something related to your business offerings.
Most of us have the most apparent yet wrong perception of digital marketing. Many people think it's all about Search Engine Optimization(SEO), Pay Per Click (PPC), and social media optimization, but that's not entirely true. Many more things are an essential part of an overall effective digital marketing strategy like analytics, lead generation, content strategy, email marketing, etc.
How does a free trial help in getting a job?
Checking out a digital marketing free trial is the best way to get started with the field of digital marketing. This will give you a better overview of the immense opportunities that it has to offer.
Digital marketing is a vast concept, so it becomes quite challenging for beginners to opt for a niche. But with a free trial plan of JobPrepped's Digital Marketing Training + Get You Hired Program, which will help you get hired in as little as 2 weeks, you can explore this field and find out your area of interest.
In addition to that, it will help you understand the basics of digital marketing like SEO, Copywriting, SMO (Social Media Optimization), SEM (Search Engine Marketing), etc. It will provide you with an overview of the various areas under it. The digital marketing free trial is not only for beginners but also for those who have prior experience in this field. It will help them get insights into the latest trends in digital marketing and how to use them effectively for better results.
The bottom line
The best thing about digital marketing is that anyone can do it. The technology needed to run successful online marketing campaigns is relatively inexpensive, allowing even small businesses to take advantage of online marketing platforms. On top of that, the process is simple enough for any business owner to learn with minimal investment of time and resources. Due to its flexible nature, digital marketing will continue to be an essential part of a successful business's strategy in the coming years as more and more people spend more and more time online..