How Artificial Intelligence Can Help The Development Of Your Website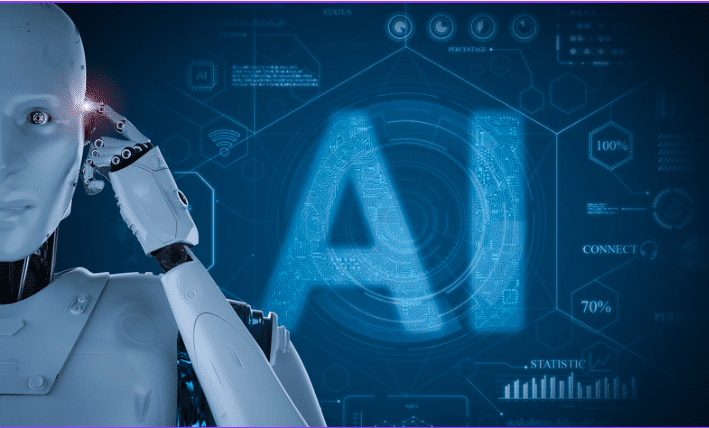 We are immersed in the digital age, where new technologies are revolutionizing the way in which companies carry out their tasks. Cloud computing, big data, and artificial Intelligence are some technologies that automate processes, reduce costs and help companies offer better products and services to their customers. There are many strategies of AI in business, from implementing intelligent online chats for customer service to generating texts in a content marketing strategy.
Artificial Intelligence in website development
AI in web design is having a significant impact, as it is a technology that uses complex and advanced algorithms to perform some tasks autonomously without the need for human intervention.
Thanks to artificial Intelligence, current sites can offer a better user experience, something essential to achieve more conversions, attract new customers with better web positioning and for users to recommend the web in their close circles (customers, friends, family). Voice searches are increasingly used by users, so web design is supported by AI technology to optimize their sites and adapt them to this new way of accessing content.
This entire process of integrating artificial Intelligence into the design is known as ADI or artificial design intelligence, and it is a priority for any website that wants to offer the best user experience and be competitive in a virtual and globalized environment like the current one.
Ways to use AI on your website
Let's see different ways to implement artificial Intelligence on your website or e-commerce so that you can get the most out of this new technology.
Smart chatbots

One of the most successful applications of AI in web development is intelligent chatbots that consist of a customer service system implemented on a site and capable of resolving doubts and queries in real time for users.

Advanced artificial intelligence algorithms allow these chatbots to use natural language so that the user perceives that they are talking to a person, which is very important to guarantee the best user experience. Using this AI element, a website can offer customer service with full availability (24/7).

These are different interfaces with which the user can interact as if they were conversing with a real person. These chatbots, for which there are already many platforms, can be programmed to understand your business and guide the user through the web.

If the conversation interface is well made and adapted, these robots could solve any doubt a user has and automate any process we integrate with it. They could register a request or send a contact email to give some examples. You can turn a tedious and time-consuming process, such as filling out a form, into a unique and guided experience through the chatbot.

Generating text with artificial Intelligence

Content is a crucial element for any current website or e-commerce because it allows attracting users who match the target it is directed to. To improve content strategies, many companies use AI copywriting tools to write texts to offer a greater amount of content personalized to the tastes and interests of their customers and potential customers.

In this regard, advances in artificial intelligence algorithms allow the development of original, high-quality articles quickly and easily. Thanks to AI, you can make personalized recommendations for different types of customers on your website. You could also display different content based on different parameters. If you sell an online service, record a tutorial video on how to access your service and polish your clips with an AI video editor.

Search engine support

One of the main complaints from users on many websites is that the search does not work as it should. Many times we have a search that only finds matches by text and little else. With Artificial Intelligence, you could make the search engine understand what the user wants to find.

Google is an expert on this topic. Any search you do there, Google interprets it beyond the words and places it in its own context thanks to the data it has been collecting from you. Without going that far, we could have a similar behavior on a website, with a vocabulary of synonyms and taking into account data such as the user's country, age or other parameters.

Data analytics

Many web analytics tools use artificial Intelligence to offer more relevant and interesting data about a site (user behavior, trends, conversion opportunities). AI is critical so that web developers and AI SEO tools can access key data that allows them to optimize a site and get better positions on Google results pages.

Improve web accessibility

Web accessibility is a very relevant point within web design that seeks to ensure that any user can access its content or its functionalities, regardless of whether they have a disability (visual or hearing, for example) or the device they use.

AI significantly improves web accessibility by applying elements such as voice searches or AI image searches. Thanks to the AI applied to facial recognition, even for people who cannot use conventional peripherals. They can browse the web.

When we launch a website, the statistics run visits, session time, orders, etc. We often find ourselves before a massive number of metrics that can saturate more than one since the more the web grows, the more complicated data analysis and conclusions become.

Artificial Intelligence adapted to your business could do that analysis for you, or at least leave things chewed up so that you can make the right decisions. Data processing coupled with extensive knowledge of your website and its purpose will enable it to highlight critical data and draw conclusions. No more ending up buried in numbers and information that you don't know how to relate. Let the AI do that job.

Optimize purchasing processes

Undoubtedly, artificial Intelligence applied to the optimization of the purchase process is one of the most used today in web development. Thanks to AI, an online store can offer personalized products and services to each customer, taking into account their tastes and preferences.

AI is successfully applied in cross-selling strategies (offering related products to increase the average value of the shopping cart) and upselling (offering products similar to those chosen by the customer but with a higher economic value or commercial margin). ).

For example, imagine you have a business that sells to the world, and you could have a customer in Italy show her the best-selling products in her country. But let's go further: when this client has already shown a specific behavior and we have enough data, you can recommend products based on parameters such as their age, gender or whether their address is near the beach.
Summary
We have discussed some ways artificial Intelligence can help in web design and development. This new technology is having a great impact when it comes to creating web pages and online stores that offer a better user experience.
Artificial Intelligence is not something that belongs to fictional literature or big technology companies, and it is not something ethereal, intangible, that is reserved for tasks of great magnitude. We can all take advantage of it by adapting it to our scale. Whether large or small, Artificial Intelligence has much to contribute.