How a WordPress Website can Help You as a Writer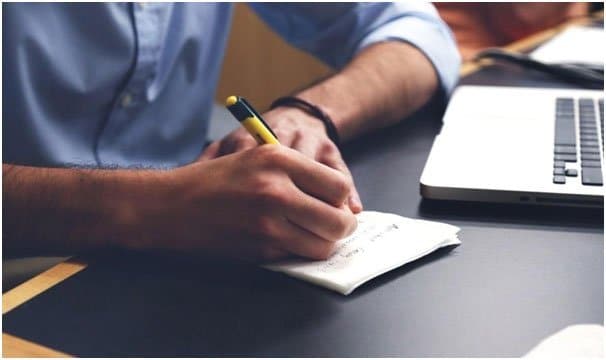 It is no secret that a WordPress website is quite valuable for anyone that wants to engage in any internet activity.
Whether you want to set up a blog to showcase your amazing life or are starting a business and need a website for marketing purposes. WordPress is simply the best website option out there.
If you're a writer, you must surely wonder what benefit a WordPress site can give to you. Well luckily, there are tonnes of incredible things you can get from a WordPress site.
It doesn't matter if you're a creative writer looking to publish your first best seller or a freelance writer waiting to be assigned your first task.
Having a WordPress website is vital to your writing success, and here are a few reasons why:
You Can Easily Blog about Your Story's Progress
With a WordPress site, you can write about the stories you're working on and get quality feedback on a variety of things. Whether you're plotting a short story, writing a story outline or just listing the characters in your story, you can get web visitors to say what they think about your effort and give constructive criticism.
Most WordPress sites automatically come with comment sections that allow visitors to contribute to the site. With this, you can have fruitful interactions with web visitors and prospective fans of your work.
You should, however, be careful when adding a comment section to your site because it can be greatly abused. Many web visitors are known to notoriously spam the comment sections of websites and blogs for marketing or SEO purposes.
Luckily, WordPress has a solid way of tackling this problem. The CMS tool allows you to vet comments before they appear, making certain that you don't approve any hateful feedback or spammy post.
It Helps You Market Your Writing Talent to Agents
If you're an aspiring writer who has yet to be discovered by a publishing agent, it can be very difficult for you to get your creative work out to the public.
Instead of writing endless queries, hoping to one day be discovered by a publishing agent, you can set up a WordPress site and use it to your advantage.
By either releasing excerpts of your work or writing new stories that showcase your writing prowess, you can easily get visitors to be interested in your writing. And who knows, one of these visitors may be a renowned book agent.
You shouldn't let the WordPress site show your desperation though, as that can put off prospective literary partners. Be professional in running the site and treat it like a viable business entity.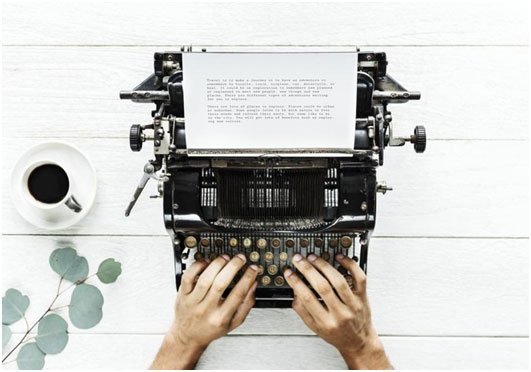 You Can Use It to Sell Your Stories
If you're a creative writer who is looking to commercialize his or her story writing craft, one way to do it is by building a WordPress website. With a WordPress site, you can easily reach out to the millions of prospective buyers across the internet.
It is also easy for you to sell your creative works online as a lot of novels and short story collections are now available in digital format.
All you have to do is make your stories available in any of the widely accepted digital format and sell them on your WordPress site.
Before you can commercialize your stories though, you need to build an audience on your website. You can do this by writing interesting blog posts and engaging in SEO practices that are valuable to your site's search engine rankings.
Once your site has enough visitors, you can then begin its commercialization by selling your stories.
You Can Use it Build Your Portfolio
If you're into freelance writing but are struggling to get clients simply because you do not have the experience and the portfolio, you can make use of a WordPress website to build your confidence and expand your dossier.
It can be very difficult for newbies in the freelance writing field to secure clients and earn a consistent income. This is because clients usually want writers they can trust and who have portfolios to back their expertise.
With a WordPress site, though, you can also refer prospective clients to either see actual samples of your work or go through blog posts.
This is your best shot at getting frequent freelance work and it also helps to build your reputation since clients usually respect freelance writers that have their own professional websites.
You can make use of any of Grace Themes' collection of free WordPress themes to build your website.
A WordPress Site Can Earn You Passive Income
Obviously, as a writer, your primary source of income should come from the exhibition of your writing craft. This, however, isn't always the case as many writers are struggling to earn a decent living doing what they love doing best.
A WordPress website provides an opportunity for such individuals to actually earn money indirectly from their writing. This is in the form of advertising and affiliate marketing.
When your website or blog begins to witness a surge in traffic, you can commercialize the site itself without actively providing any writing service. All you have to do is sign up for an ad program and begin earning money each time an ad on your site is clicked.
The most popular source of ad revenue on the internet is Google Adsense. There are also other ad networks that offer much better pay packages. Whichever one you settle for, ensure that the pay is fair and the conditions aren't too strict.
Another way to earn passive income on a WordPress website is by engaging in affiliate marketing. This is when you help a brand to market its product or service on your website.
The earnings from your marketing endeavour are shared between you and the company in accordance to a stipulated agreement.
For you to earn money from affiliate marketing, visitors to your website must actually purchase the product or service being marketed.
Conclusion
A WordPress Website is a valuable tool every writer should have if he or she wants to be successful in the writing craft.