High traffic and wide outreach of Instagram has made it a favorite of the fashion industry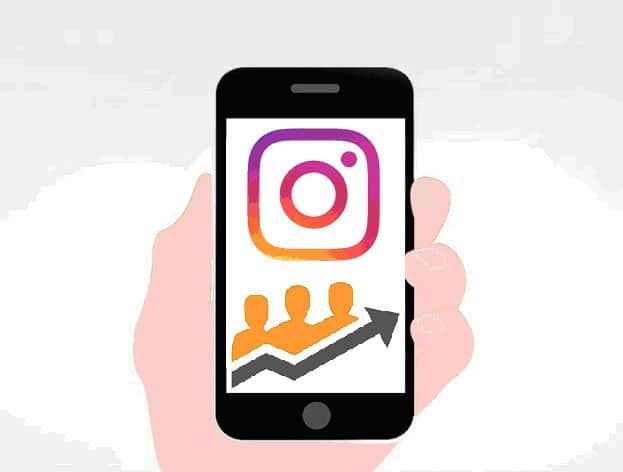 There is no other place better than the social media to showcase your caliber no matter in whichever field you may belong.
Although it had begun as a platform that attracted individuals, it did not take much time for business to discover the powers of social media in marketing.
Therefore, it is not surprising to see Instagram leading the pack of social media platforms in providing a versatile platform for marketers.
The latest figures show that 48.8 percent brands choose the platform for marketing their products and services that shows how popular it is.
If projections are to be believed the number is going to touch 70.7 percent by the end of 2017. Out of the top 100 brands,90 brands have Instagram accounts and 96 percent of the fashion brands in US have followed suit.
Fashion industry's fascination

The power of Instagram in show casing visuals has been a blessing for the fashion industry that has found it extremely suitable for its needs. As compared to other social media, Instagram is much ahead in meeting the demands of the fashion industry, which is the reason why it is so popular in the niche.

Fashion is a product of lifestyle and culture that creates communities and develops personalities and Instagram is perfectly equipped to support all these aspects with exceptional zeal.

A photo of model Kendall Jenner on Instagram has garnered 3.1 million likes that which remains the highest likes that any photo has managed to gather in the last five years. Just imagine the impact that it has created in fashion circles.

More likes mean more traffic

Instagram users are well aware about its monetizing potential, which is the prime reason for its attraction. The campaigns can boost online marketing in a great way.

The wide outreach that Instagram generates has the potential of driving high traffic that createsleads, which can translate into conversion. It means that as Instagram user, you have to take measures to ensure that you acquire large following on the platform.

The likes and following that are generated bear testimony to it. Concentrating on likes regardless whether it originates from followers or non-followers, you have to work diligently to drive more traffic to your website that can make the business grow.

Monitor the Instagram campaign performance closely to ensure that you are able to acquire likes organically and in large numbers that translates into traffic that you are looking for.

Instagram strategy

In order to realize the business goals, you have to develop suitable Instagram strategies. All strategies revolve around generating more likes and creating more followers. One way to achieve this is by using an Instagram template, like the ones offered by Wepik's Instagram Story Maker Online, to create engaging content for your audience.

In order to create more followers, you can wait until others see you on Instagram or you can take steps to show up to others. The latter is a more effective means of increasing visibility and is the preferred choice for most Instagram users.

One thing that emerges from the experience of Instagram users is that to succeed on the platform you have to be active almost round the clock. Dedicated people are required to run the campaign effectively that can result in growing communities and followers.

Link back to your website

No matter how many followers you acquire in Instagram, it does not have any significance for your business unless it drives traffic to your website.

Business does not happen on the Instagram platform but you can use it to promote your business by linking with your business website. There are two ways of doing it.

Firstly, you can embed your website URL in the Instagram bio. Whenever the URL is clicked, it will direct the user to your website. In the second method, use compelling images with your blogs and share the images on the Instagram account with a link to your website.

Whenever someone clicks on the image, it will lead him or her to your website. These methods help to achieve the objective of driving more traffic to the website.

Instagram badges

In the above method, traffic from Instagram is driven to your website. If you want your website visitors to have a look at your Instagram account, you can do it, too.

Create Instagram badges by using the tool provided on the Instagram profile page. The badges come in various sizes and can be added to your blogs, website or any online account that you have. Clicking on the badge will direct the visitor to your Instagram page.

Hashtags drive more traffic

Images on Instagram carry captions that have hashtags attached to it. Hashtags help searchers to locate images easily on Instagram just like keywords make blogs easily found by search engines.

Hashtags reveal what you are likely to experience from the image. Be selective in choosing hashtags that has to be user friendly and relevant to the story underlying the image.

Using more hashtags increases the chances of being found easily during searches but never use more than three hashtags as it could mean as spamming.

Instagram automation

Considering that you have to be on Instagram almost round the clock, which is a difficult task, people are turning to automated processes that can substitute humans in keeping Instagram activities going on. It increases the possibilities of creating more followers on Instagram.

Bots are used in the automated process like the Gramista that does everything necessary to attract followers and keep them engaged. The processes of following, liking and unfollowing are replicated in the automated system just in the way humans do it.

The cycle of following those who follow, you are well structured so that there is a response given to every likes that are received and followers that are created.

Tryout the methods that work for you and you may have to go through the process of trial and error. Just ensure that the method has to be relevant for your business niche and has to work for you.

More engagement, more sharing and more traffic are the indicators for a successful method and once you have found it, just stick to it.