What is Gravatar and Why You Should Start Using it Right Away
For a long time, you have been dreaming of being a writer and the best way to get your practice and launch yourself into the writing world, is by blogging. You do your research and discover that there is a multiplicity of blogging platforms out there.
You choose the WordPress platform and start to build out your web page. Choosing a theme, uploading images, writing your first couple blogs and publishing your first post. Then you see some comments coming in, people sharing their experiences and they have an image beside their comments. Now you are wondering, what is that?
If you are a WordPress user then at some point you asked the question, "What is Gravatar and why I should start using it right away?"Especially when you saw that icon beside your name or have visitors enquiring about said icon.
The name sounds kind of funny, doesn't it?
Yes, I agree. Made me think of a spin-off from 'The Avatar' film, but no it is not that.
However, whether you are a newbie to the WordPress platform, or an oldie like me, eventually you will meet-up with this mysterious functionality.
Now are you ready to clear up any confusion you might have about this feature? If yes, let us review a few salient facts to get an understanding of where the Gravatar comes from, how important it is and what are some of the benefits you can derive from using this feature on your web portal.
The Avatar
This concept comes from the avatar concept, where an image is used to represent a user. In earlier years, web users had the choice of selecting any image to present their profiles online.
You will see this mostly used at online gaming websites and even on discussion forums. While it is difficult to recall a person's name, after glancing at it quickly, images are much easier to remember. For example, you can use your Gravatar photo very easy on different literature discussion forums where you can find free books summaries and talk about books
This approach was then adopted by blogging sites as the practice gained mainstream recognition online. If someone commented on a forum, you could easily trace him or her to his or her profiles. However, that was not the case on blogging websites, which do not require that a commenter register before commenting on someone's page.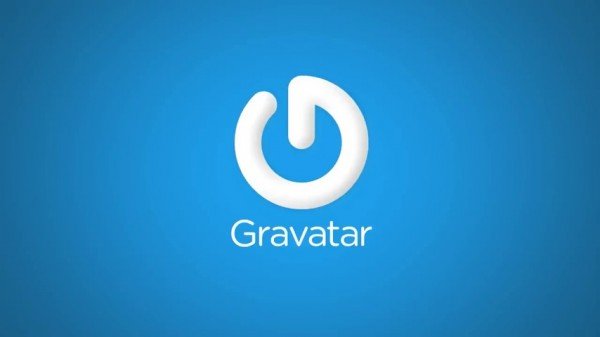 The Gravatar
Having a Gravatar resolved the issue of being able to identify anonymous users or easily recognizing frequent commenters, especially with millions of online users commenting and publishing on the WordPress platform every day.
Globally Recognized Avatar (Gravatar) is named as such because it is predominant all over the world and accepted on numerous websites. As mentioned previously, WordPress is one such website that supports this function.
It does not matter whether you are on the WordPress.com platform of the WordPress.org platform, your Gravatar account is integrated on both.
Example of Using
When a registered user, who has a profile on the Gravatar servers, makes a comment on your WordPress blog, the system will pull their stored image and display it on your page.
How to Use Gravatar
Thankfully using it is not rocket science.
Visit the Gravatar website and register using your email address. This email should be the one commonly associated with your comments on other websites.
Next, you select an avatar to represent your profile. If you are a company, then it is recommended that you use your logo, a unique image. If you are representing yourself, as an individual then a picture of you might be beneficial or another image that is unique and will only ever be linked to you.
This is a task will mostly ever be required only once. More of a set it and forget it feature.
On the off chance that you are a WordPress blogger, ensure that this feature is activated for your theme, on your website.
Benefits of Using
The advantages of having this service are simple, reciprocity.
So, if you have been wondering whether to implement this on your website, wonder no more. Do so with alacrity.
It is a great way to build brand recognition, for either an individual or a company. Bloggers will immediately derive benefits because other visitors will recognize your Gravatar and visit your page in kind.This might take a while, until your Gravatar become easily recognized. Therefore, visit and comment on other pages, the benefits will eventually accrue.
Conclusion
Establishing an online reputation is important and goes along way for your personal brand or your company. With so many swindles and fraud occurring online, website visitors are comforted and less guarded when they can trace your online accounts to a reliable source.
Therefore, if you want to reap the rewards of reciprocity, identity and recognition, go to your WordPress account and create Gravatar today!