Five of the Best Examples of a Web Apps in 2023
Mobile applications have dominated the discussion about mobile experiences for years, but that is all changing. Web applications are poised to rule the app landscape of the future thanks to advancements that enable native-like user experiences now and in the future.
In this post, we'll provide you with some real-world examples of web apps that have been successful so you may get ideas for your projects or simply learn something new.
What Exactly is a Web Application?
A web application is similar to other apps, but it has the benefit of being saved online and usable on any browser.
In the preceding example, the business would only need to install the program once before any employee could effectively use it.
Huge corporations with several branches, students, business owners, and a large number of users who want certain programs but would like not to clutter their PCs with apps may all benefit greatly from this.
Website vs. Web App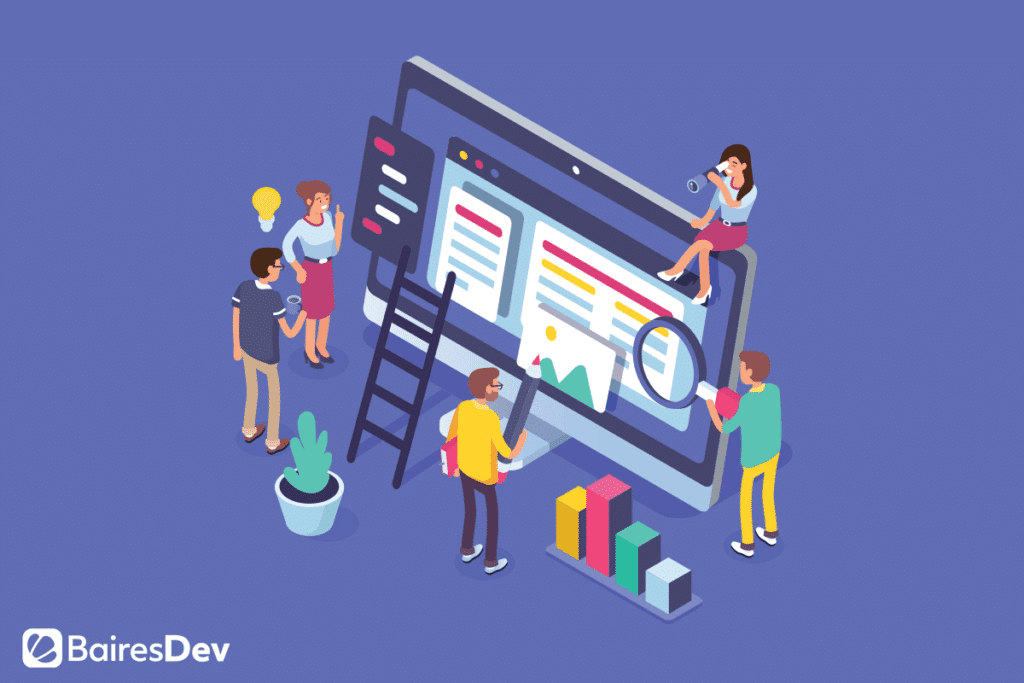 A website offers static content and simple navigational components, including a menu or information-gathering forms. Everyone who logs in sees the same data. The developer modifies by updating the HTML or CSS.
Depending on user inputs or activities, such as placing an order, logging in, downloading a document, paying for something, or filtering search results, a web app will alter its presentation. Responsive web applications adapt to the screen size and platform being utilized.
The web app has to be recompiled before web application development to make changes. Along with HTML and CSS, the web app may also include PHP, JavaScript, Ruby, Python, and other frameworks like Rails or Django.
Users don't care about the differences; instead, they just worry about their experiences, which may be satisfied by both websites and web apps, depending on the user's needs.
Top 5 Web Apps in 2022: Best Examples

Google Document

It is a crucial section of the Google document editing system. Users using Gmail may easily access Google docs. The usual editor is familiar with Google Sheets, Blogger, Forms, Ads, etc. The ability to keep an eye on the material in real-time is one of Google docs' many advantages. The material in the web browser may be tracked and combined with other sources perfectly. Initiating a document and sharing it with a list of people are just two ways the Google Document web app improves the user experience. Users of Gmail can read, create, and modify files even while they are offline because of this.

Pexels

A free stock image and video online app is Pexels. It makes it easier for designers, bloggers, and anybody else looking for images to find top-notch pictures and movies that they can download and use for nothing.

Pexels' web app design appropriately portrays the company's image and its offerings. The online app is jam-packed with imaginative and captivating images and videos without overly complicating or making it difficult to use. Simple, responsive, and providing a full client experience, the navigation is excellent. The clever use of white space and the distinct categorization of categories in web app design is its finest features. As a result, Pexels is among the top online applications in its market.

Facebook

Facebook is one of the greatest examples of a web application as a social networking platform and online social media. With an internet connection, you may use mobile web, mobile applications, or web browsers to access it from anywhere.

Facebook enables global connections between individuals of various locations, ancestries, backgrounds, and socioeconomic strata. Users may set up an online profile and communicate with others via messages, gifts, and invites sent virtually.

One of the best single-page applications, or SPAs, is social media. Facebook is a great tool for providing its users with distinctive and interesting experiences. Facebook, as a SPA, may assist in the recovery of your company.

Notion


Notion is a robust task management and note-taking tool with an icon-based user interface to boost productivity. You can also use Notion as a CMS to build your website using its simple drag-and-drop features.

Pinterest

It is one of the best platforms for social networking services. Users of conventional pinboards may view and download photos and videos. This program helps businesses increase 100% online traffic and generate leads. The online app first loaded slowly, taking about 23 seconds. It now only takes five seconds thanks to improvements.

Conclusion
As you can see, there are numerous instances when the creation of web applications has resulted in products that are quite helpful to many consumers in their daily lives. As a result, not everything revolves around mobile phone apps: excellent Internet applications may also be created.