Essential WordPress Plugins You Should Be Using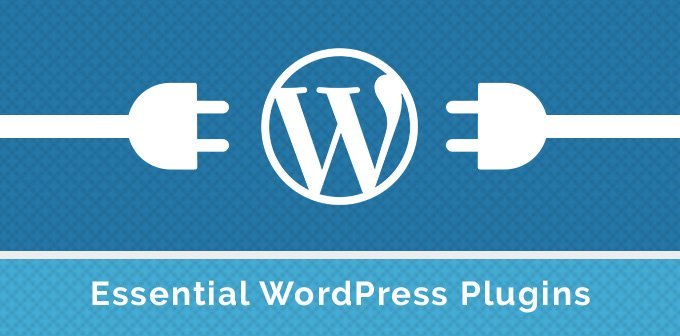 Finding the right WordPress plugin for your website generally, depends on what kind of website you're building and what's the particular niche. That being said, some plugins are a must have, no matter what you use your website for.
WordPress plugin depository currently holds over 47,000 individual plugins, which means that no matter what feature or function you plan on adding to your website, there's a plugin that works great with it. Here is a short list which covers some of the most vital plugins any WordPress website should have.
Google Analytics +

Google Analbytics + is the single most important plugin when it comes to tracking how, using what and when are users visiting your website. Not only does it track user behavior, but it also allows you to further improve your website based on the statistics it provides.

It tracks anything ranging from bounce rates and page views to the average visit time and numbers of individual visits and referrers. Furthermore, this plugin can be used to track a certain demographic and even analyze their shopping behaviors in order to increase the sales performance of your products and services.

Google XML Sitemaps

Another extremely useful SEO plugin, Google XML Sitemaps assists the major search engines such as Bing, Google, and Yahoo with indexing of your website's content. When your website has a proper sitemap, web crawlers can properly survey and index your website. Google XML Sitemaps automatically creates an XML sitemap of your website, which allows for faster and more accurate indexing as it keeps the search engines up-to-date by notifying them every time a new content is added to your website.

Disqus

Although WordPress as a content management system already has a working commenting system, it works best with a low number of visitors. When it comes to larger websites which have a lot of traffic and in turn a lot of users commenting, then the commenting system of choice has to be Disqus, hands down. What makes it so great is that it's a third-party system, which means that your website's loading speed will not be affected, no matter how many comments get posted.

Jetpack

Made by the same team responsible for WordPress software, Jetpack is one of those must have plugins for all WordPress-based websites. It offers improved security, enhanced website performance, a number of different content management tools as well as features regarding visitor engagement. Furthermore, it also boasts features such as post by email, related posts, social sharing and even comments void of any spam. It also features a mobile theme, which is as lightweight as it is responsive, which works great on both tablets and smartphones.

MarketPresseCommerce

A go-to plugin for all those who wish to use their WordPress websites to sell products. The users shopping experience needs to be easy and straightforward while being easy to manage at the same time. And MarketPresseCommerce is the best available plugin which does all of that and a bit more. With this plugin, managing inventory, sales, and even shipping requirements become a piece of cake. It handles coupons, discounts, single page checkouts, product variations, PDF invoices and even VAT tax specific requirements.

W3 Total Cache

One of the best ways to enhance your website's performance is to enable WordPress caching. The basic idea behind caching is to temporarily store the website data using cache and reduce the time it takes to download all the elements on a page. This allows the page to load faster next time someone opens the same page. This plugin is not only capable of regular page caching, but also browser, database and even object caching, making it one of the most important plugins when it comes to reducing loading times.

7. WP Smush

Although images are an excellent asset for grabbing user attention, as they help deliver a message far better than simple text, they take a lot of space and slow down the loading speed. Professionals argue that long loading times should not be ignored and this is where WP Smush comes into play. This plugin is used to optimize and compress the image without losing the quality. It works for all the standard image formats including GIFs, JPEGs, and PNGs, and compresses them using advanced compression methods which save quite a lot of storage space.

Wordfence Security

One of the most important things you can do as a website owner is to protect the site and secure it against malicious attacks. There are a number of different security plugins you can use in WordPressbut Wordfence Security is an invaluable tool for cyber security. It includes blocking, live monitoring of the traffic, malware scan and even comes equipped with its own firewall feature. It also supports 2-step verification, which as an excellent method for fighting off brute-force attempts.

Yoast SEO

Yoast SEO is one of the best SEO plugins available for WordPress. It is used for creating content which is not only useful and relevant for the user but also SEO friendly for the search engines. It works by checking your content, as well as the headings, alt tags and meta decryption for appropriate keywords and their proper placement. This is important, as strategically placed keywords can be used to improve the overall click-through rates and drive traffic to your website.
Final Words
These are just some of the most useful plugins any WordPress website should have. They provide your website with some basic features, improve the loading speed, optimize content for SEO and tighten up the security to help you avoid any hacking and malware issues. Which plugin will you choose for your website should always depend on what you're planning on using your website for. Even if you already use some of these, there are a lot more plugins currently available which will fit your work style perfectly.