Essential Plugins Which Are Beneficial To Make WordPress Website GDPR-Proof!
General Data Protection Regulation (GDPR) has come into the effect from May 25, 2018. This new regulation affects any website that is accessed by EU or held in The EU.
WordPress website owners are quite concerned about how the law is likely to impact their websites if their site is storing data by anyone accessing it in the EU.
The goal of this privacy law is to allow EU citizens to control their personal data as well as change the approach of organizations around the worldwide towards data privacy.
We are living in the digital age where data security and protection consider more seriously. So, every citizen is very concerned about their online security and privacy. For providing the security of your personal data, GDPR law has come into the effect.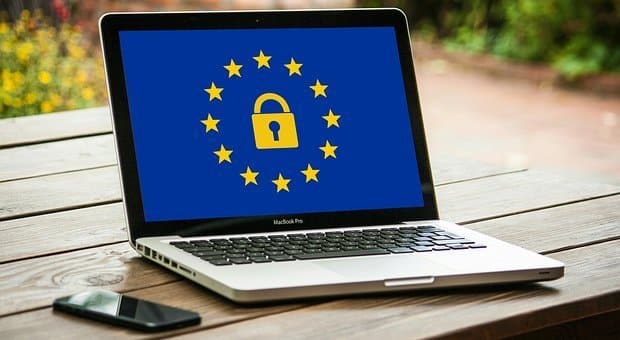 Making your WordPress website GDPR compliant can be a tough task for many different reasons such as:
You are not aware of how much change you should make to your website to comply with GDPR.
Ever after doing all the modification in your website, you might be missing out some functionalities
So, here are some plugins which will help you out to make your WordPress websites GDPR complaint and it will give you surety that by using these plugins, your site can become GDPR proof.
Let's have a look at some plugins:
Delete Me

This is a free WordPress plugin that deals with GDPR standard. According to the GDPR, the user of a specific website has full right to delete all the information on them which they find irrelevant and which they did not provide.

But, when a user opens an account on your website that a person uses a lot of things to use the services provided by you.

When that individual is telling you to delete the specific data then sometimes it can be difficult for you to track the data and delete this data.

By using Delete Me plugin, it will be easy for you to handle all the things easily. The best thing is that you will not do it by yourself as this plugin allows the user to delete their data themselves.

Thus, user can delete all the information by himself including his personal information, post, links, etc. For a subscriber website, Delete Me is the best plugin. Apart from that, this is free plugin so it will reduce your site revenue as you do not have to pay for it.

WP GDPR Compliance

This plugin goes it by name. EU has focused on the acceptance of the visitors more than anything else on GDPR. If you are using any personal data of a user for your website then permission should be taken beforehand whether it is subscribing newsletter, filling contact forms, etc. It does not matter where you collect the information if you have permission for using this data.

The easiest way to take the permission from the user, you may provide some tick boxes on your website. Whenever they will do any activity on your website, they need to tick this box.

But, please note this tick box should not be marked by default. If it happens then it means you are violating the GDPR and it will show some forced consent.

BY using WP GDPR compliance plugins, you can use tick boxes for your website which will show by default unmarked. This plugin is also compatible with other plugins such as WordPress Comments, WooCommerce, etc.

Policy genius

You cannot avoid the privacy policy of your WordPress website when it comes to GDPR. Most all the sites hosted through WordPress have to make changes to their privacy policy. If your privacy policy does not clear its motive in front of the user then it will violate the GDPR.

To escape this issue, the regular practice is to provide a link to the privacy page on your website. But, the best option is providing the link anywhere in your site that requires user consent.

By using Policy Genius plugins, you can put the link to your privacy policy on your website and you can set up the way the users will provide their consent on the privacy policy. Also, you can design, how the privacy policy itself would look like.

Please note this plugin will tell how the privacy policy should be placed on your website. So, be careful to generate the privacy policy. You can also consult a lawyer who has the knowledge about this law.

WordPress GDPR premium WordPress plugins

Instead of installing multiple plugins and making manual changes to update GDPR for your website. This plugin allows you to provide all the information on a single click.

You can add multiple features like contact form, a data request contact form, data breach notice, forget me form, cookie popup, privacy policy update, etc. This plugin is compatible with MailChimp, Google Adwords, WPML, WooCommerce, etc.

Complianz GDPR

Complianz is a GDPR plugin which works as a privacy management suite for WordPress. This plugin includes a useful cookies consent which will block cookies on your WordPress site until the user does not confirm.

It offers Cookie Policy configuration assistance, website scanning functionality and updates for EU laws.

If you want to use more features then you can use the paid version of this plugin. It also adds options for geolocation, so your site can display a notice whenever it finds any data breach.
Conclusion:
To sum up, we can say that GDPR increases requirements for all websites, but implementing changes does not have to be difficult.
Thankfully, the GDPR WordPress Plugins listed above are a quick and easy way to get started. After using these plugins in your word press website, you can make your site GDPR compliant.
However, you are not a lawyer so you can't guarantee your site will be in 100% compliance. But, this plugin will help you a lot to make your site comply with new regulations law.