How to Engage Visitors on A WordPress eCommerce Websites
The entire store is set up, and all the plugins and extensions have been added. In fact, all the needed templates have been incorporated.
The e-commerce is all set up to take off, but how? Users are not going to land on your website from anywhere. There are many things that still need to be done.
Besides, the competition is so much that unless you are offering a unique service and promoting your website on all channels, users won't even appear on your website.
User engagement for e-commerce websites is paramount. It leads to repeated visits, and repeated visits lead to brand retention, which further leads to brand loyalty, thus generating more sales for a business.
However, influencing others to visit your website repeatedly requires immense efforts. If you are using a WordPress site already, user engagement comes as an added advantage from this platform.
Here are a couple of tips you can use to create user engagement on your website:
Communication
Creating a behavioral analytics is the foremost step along with its usage. Monitoring the behavior of users in real-time is not only mandatory to create an actionable promotion, but also important to receive important data.
A good idea to do all this is by performing a specific action to find specific information. You can make use of mobile management tools such as banners, messages and questionnaires to define all the possible reason for users to come to your website. This is how you will set up a strategy.
Run Contests
Contests and surveys attract a lot of customers and can help build user engagement and brand awareness. However, it is important that your survey/content is relevant to your niche.
Also, when there is a contest, ensure that your users get some kind of goodies when they win the contest.
Providing Instantaneous Answers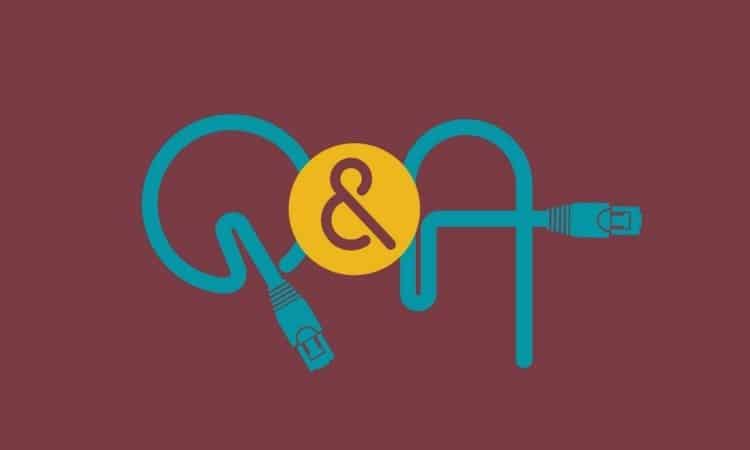 If you are a user, and every time you ask a question to a website owner, you receive an immediate reply. How would you feel about that?
Of course, amazing! Customers love it when they get answers instantly. No one is bothered about sending an email and wait in hope for getting a reply.
This world of communication has changed for good. People like it when their queries are answered quickly. Though there are many owners who use a live chat system, but most of the times, the system is fake and doesn't answer instantly.
Ensure you are using a real-time chat system; at least in the beginning of your e-commerce store journey. It will allow you to create trust with your customers, and they are most likely to return to your store every time they have a product requirement.
Frequently Reaching Out
Indubitably, everyone hates spam. However, if you are sending out useful information in your email campaigns and messages, people won't mind. In fact, they will give their 2 cents to what you have to inform or offer.
To increase the open-click rate of your emails or messages, ensure that the content you are sending out is crisp, up to the requirement of your users, and visually appealing.
For example, if you are the owner of a fashion store, you can send out information on how to dress-up for special occasions, so that a user doesn't send your emails directly to the Trash folder, and rather take time to read what you have sent.
Give Them Brownie Points
Everyone loves free promotions. When you see a new customer checking out your score, leave no chance to offer him/her something extra. This creates value among the users.
They are more likely to come back if you offer something additional in their shopping experience. Look at Dominos, their Friday 50% offer gets more traction than any other day.
It is because people are more likely to buy from someone who can offer additional services within the purchasing limit of a user. However, do not forget your old, loyal customers.
They deserve as much as the new ones, or even more. Offer them additional discount occasionally so they visit your store more than often.
A More Interactive Store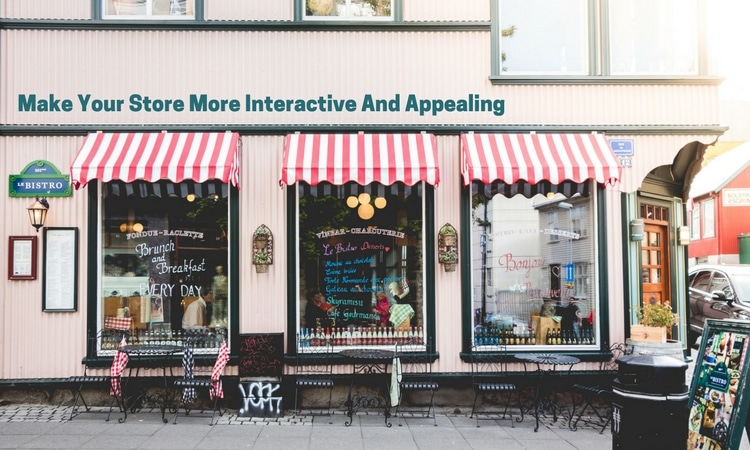 An interactive store does a lot better when it comes to sales than a boring store. But, what is a boring store? A store that does not have product aligned in their specific positions and are scattered on the whole web page.
Not only it makes up for a bad experience for customers, but also portrays a negative impression on the authenticity of your business.
So, break away from boring displays and start making your store more interactive and appealing by categorizing your products under their specific niche.
Also, add videos or photographs to inform about the products-usage of the customers. If you are selling beauty products, add videos to teach your users how to apply them and make better use of their products. The better product information you provide, the more customers would like to buy from you.
Create Blog/Forum
You need a platform where your targeted audience can participate when they enter your website. Blog or forums serve this purpose by letting your users engage on a regular basis.
Look at the famous Moz.com, popularly known for its blog. However, the important aspect of creating a blog is, it should be relevant enough to click a chord with the targeted customers. Ensure that you are offering unique and valuable content to your users.
Run A/B tests
To be clear, A/B tests aren't always useful, but they can help increase engagement on the little things (have more clicks on your "buy" button, get more people through checkout).
Use Plugins
Plugins like Yoast, WPForms, OptinMonster, etc., are plugins that you can use in your website to attract traffic to your website. These plugins can be used on any type of websites, be it eCommerce or simply a blog.
Displaying What Other Customers Have to Say About You
It is a growing trend among users-they will review a product before making a purchase. Ensure that your portfolio is full of positive reviews from the customers who have used your products.
This will have great impact on the users arriving at your website. Remember that the customer testimonials are the bloodline of trust.
More and authentic review on your website will surely have a positive impact on the customers using your website to shop their desired products.
Endnote
User-generated content has emerged as the new 'must have' marketing strategy. And consumer trust content produced by other customers far more than created by brands, and they reward brands that deliver user-generated content with engagement.
So, apply the tips above to create such content for your targeted traffic to generate engagement on your website.