Effective Web Design Strategies for Translation and Interpreting Services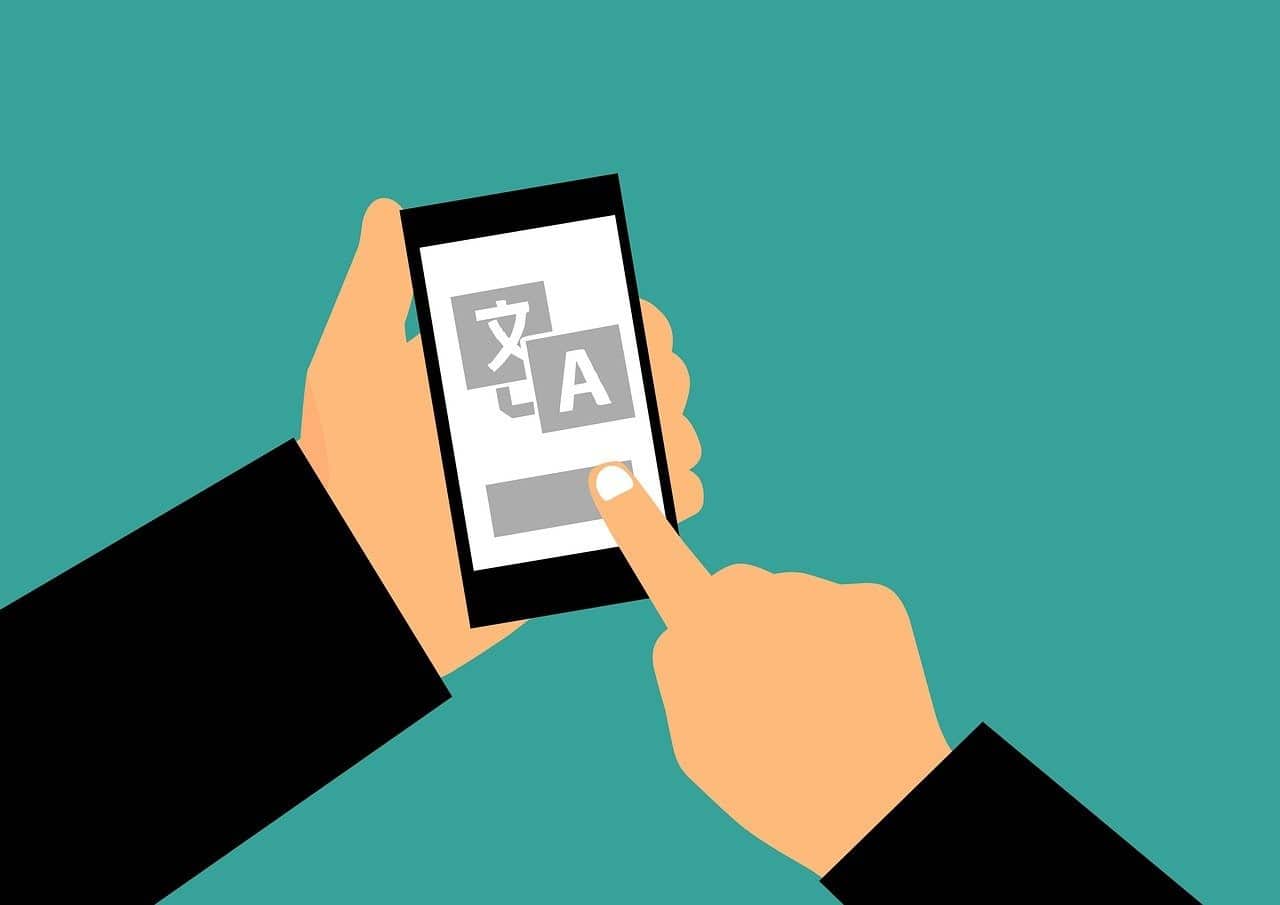 Let's suppose you're looking for an interpreting app and head over to Google to find one of the top-rated solutions. The first result looks pretty decent, so you decide to click on it, only to find out that the site takes forever and a day to load. When it finally does load, you barely manage to navigate it on your phone. Just south of seriously frustrated, you head back to the results page and click on another link for interpreting services.
Just like that, the first result lost a visitor and potential customer.
Even the most brilliantly designed sites can drive visitors away if they don't have professional user interface elements in place. The short and sweet? Poorly planned UX deters incoming traffic, leads, and conversions.
But what does it take to excel in web design for translators? How can you enhance your website?
Effective web design is crucial for your translation business. Thankfully, there are several simple steps you can take to optimize your website for the best possible UX, thereby increasing conversions. Ready to learn the basics? Read on!
Proven Strategies for Web Design Specific to the Translation and Interpreting Industry
In the following points, we'll specifically explore web design strategies suited for translation and interpreting service providers. Here's a rundown of the fundamental practices you need in place to ensure your UX improves traffic, leads, and conversions:
Develop an Intuitive Navigation Setup

When constructing your website, it is essential to establish a clear navigation structure. Navigation refers to the organization and interconnection of different pages across your site, enabling users to navigate through it easily.

To create an intuitive navigation setup, include a navigation bar at the top of each page. This allows users to understand the website's divisions and move effortlessly between different sections. Additionally, implementing breadcrumb navigation can indicate the users' current location within the site. Seamless navigation encourages users to stay longer and increases the likelihood of conversion.

Brand Your Site (as Part of Search Engine Optimization)

Branding plays a crucial role in marketing, especially in web design. You need to utilize various visual elements of your site to represent your company's unique brand in a memorable way.

You can convey your brand identity through color schemes and font styles. Whether you aim for a casual, prestigious, or fun image, visual branding effectively communicates your desired message. By establishing a distinct brand, you avoid blending in with other websites, ensuring that you stand out in the minds of visitors. Branding is a critical aspect of interpreter web design.

Optimize Readability and Improve Your Rank on Search Engines

Readability is essential for a successful website. If a website is difficult to read, it will fail to attract and retain users. To improve readability, consider the following tips:

Utilize white space effectively: Leaving ample blank space around your text enhances readability.
Choose appropriate typefaces and font sizes: Opt for easily legible fonts and font sizes that cater to different devices and screen sizes.
Use alt tags: Alt tags are concise text snippets attached to images, describing their content. For example, if your website includes a picture of a translator working at a conference, you can use the alt tag "translator-interpreting-at-a-conference." Alt tags serve two purposes: they make your site more accessible to users with screen readers and contribute to your search rankings by providing descriptive information to search engines like Google.

Implement Responsive Design

Did you know that over 50% of internet traffic comes from mobile devices such as phones and tablets, surpassing desktop computers? If your website is not mobile-friendly, you are missing out on a significant portion of your potential traffic.

Google ranks websites based on their mobile compatibility, meaning that a non-mobile-friendly site will not rank well in search results. Therefore, it is essential to ensure your site is accessible across various devices.

The best approach to achieve a mobile-friendly website is to adopt a responsive design. Responsive design adjusts your website's layout to fit the screen size of the device being used. By providing a seamless user experience on both desktop and mobile platforms, you can reach a broader audience without losing valuable traffic.

Improve Page Load Speeds

When users visit your website, they expect it to load quickly. Studies show that 83% of users expect pages to load within three seconds or less. If your site takes longer than that, visitors are likely to abandon it, resulting in a significant loss of traffic.
To avoid this issue, you can take several steps to improve your page load speeds. Begin by assessing your current page speeds using Google's PageSpeed Insights tool. Based on the analysis, you can optimize your page speeds by:

Compressing images
Caching web pages
Minimizing redirects
Minifying code

Implementing these optimizations will enhance the speed at which your site operates, significantly improving your interpreter web design and retaining more traffic.

Craft Compelling Content

Creating a website that loads quickly, functions seamlessly on mobile devices, and boasts a beautiful visual design is essential. However, without valuable content, there will be little incentive for visitors to explore your site. Therefore, it is critical to fill your website with engaging content that highlights your business and its services.

One effective way to accomplish this is by starting a blog. Write blog posts that discuss various aspects of translation and demonstrate how your services can benefit the target audience. Additionally, create service pages that provide detailed explanations of what you offer and how it works.

You can also incorporate videos on your site to convey similar information as your blog posts or introduce members of your team. Whichever content format you choose, it should attract users who are interested in your offerings, bolstering your translator web design.

By strategically blending captivating videos, well-crafted blog posts, and interactive elements, your website can create a holistic user experience that leaves a lasting impression. Remember to consider the option to translate videos to English subtitles or other languages, especially if you're targeting a global audience. Additionally, if your company is involved in linguistic software development, leverage this expertise to offer practical and valuable tools that align with your visitors' interests and needs.

If your company is also into linguistic software development, make sure you enticingly offer visitors to download, say, your interpreting app for free.

Make Your Site Multilingual

As a translation service provider, it is essential to offer a multilingual website. Restricting your site to only one language would be counterintuitive and reduce your search engine rankings too. If possible, provide versions of your site in each language you specialize in translating. Incorporate a drop-down menu or a similar element at the top of your site, allowing users to switch to their preferred language effortlessly.
Wrapping Up
Mastering web design is crucial for the success of your business. By implementing intuitive navigation, branding your site, optimizing readability, creating a responsive design, improving page load speeds, creating compelling content, and ensuring your site caters to a multilingual audience, you can create a site that attracts website traffic through search engine optimization, increases conversions, and establishes your brand as a trusted translation service. Remember, a well-designed website not only enhances the user experience for potential clients but also sets you apart from the competition. So, take the necessary steps to optimize your web design and unlock the full potential of your translation or interpreting business.