Display Google Map in WordPress Website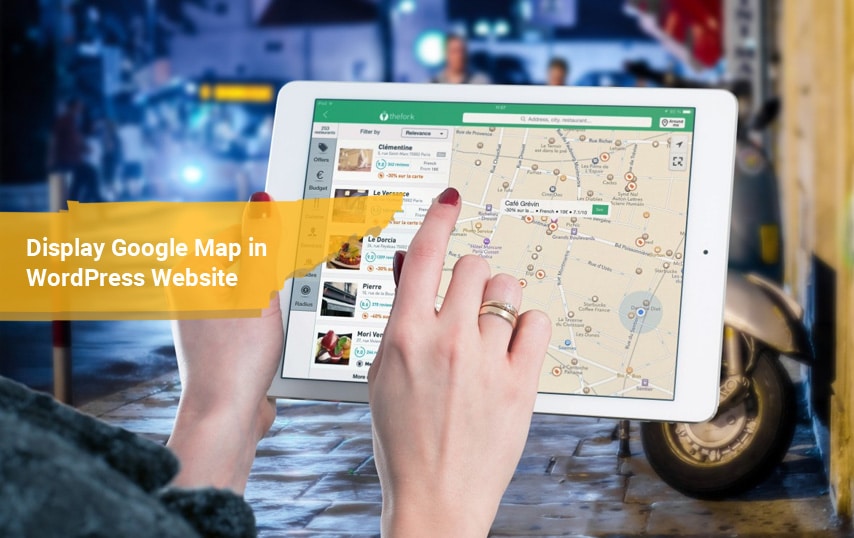 If you are using WordPress for your website you would want to make sure that you are aware of what you can do with it. You can not only add all of the pages that you want easily, but you can also add your location on Google Maps so that the customers would be able to find your location easier.
This would give the viewer plenty of information they can use, including your address, the phone number and even directions for how to get there. Here is everything that you need to know about why and how you should be adding Google Maps to your website.
Adding Using the Application
One of the easiest ways that you can do this is by using the application and you need to know the steps for that. Here are the steps that can allow you to add your business information to your website, including:
Open the site for Google Maps
Type in the desired geographic location or street address and press the Search button
Choose the share option and wait for the popup to appear
Choose embed a map and then copy the given code, which should start with <iframe
After doing these steps you would need to go back to your website and go to the Block Editor of WordPress. The next steps to follow next includes:
Edit the post or page that you want the map to be shown on
Add a new element called Custom HTML block
Paste the code for embedding into the block that you copied from Google Maps
Click update or publish on the post or page
This is the simplest way that you can do it, so go ahead and get started with adding your location to your site to make it easier for your customers.
Using a Custom Map
You can also have a customized map that can be embedded into your site and you need to know how to do that. The steps for this method includes:
Visit the My Maps
Choose to either create a new map or one that you have created before
Choose the map that you would like to use and then pick share
Click to make the map public in the popup that would appear
Save the changes for the sharing of the post
Select the more icon that is next to the button for sharing and click Embed on my site from the list
Copy the given code for embedding the map
Once you have reached this point, then go ahead and follow the same steps that are listed above for setting it up on your site. This is the best way to get a customize map that will make sure that you are giving your customer everything that you want them to have. Why not make it easier for them to find you and visit your business so they can become a new, loyal customer?
Things to Avoid
There are a few things that you would want to make sure that you are avoiding when it comes to setting this up since they can cause problems. Make sure that you know what they are, such as:
Opening the shortcode manually like you might do for other services, which means don't start typing anything and then simply paste the code from Google Maps. This option isn't going to work and the map won't show up on your page.
Try to use the physical address like longitude and latitude if the actual address isn't working. Sometimes just using the physical address isn't going to work, so if it doesn't, then get the longitude and latitude coordinates.
These are just a few things that you would want to avoid, so make sure that you are aware of what they are.
Things to Know
There will be plenty of things that one should be aware of when it comes to Google Maps and how you can use them on your website. Not only can you use one of the maps on your page, but you can insert quite a few into the same post or page if you want. You can also change the size by clicking on the drop down menu and simply changing it to the size that you want, which would be changed in the code.
You should always make sure that you know how to add the maps for your business location to your site. This is the best way that you can make it easy for the customers to find out where you are, especially if they aren't familiar with the location. Follow the steps that are listed above to get it done and you can add more than one, so go ahead and get started now.