Create Your Brand Identity with These 17 Inspiring Style Guides for Startups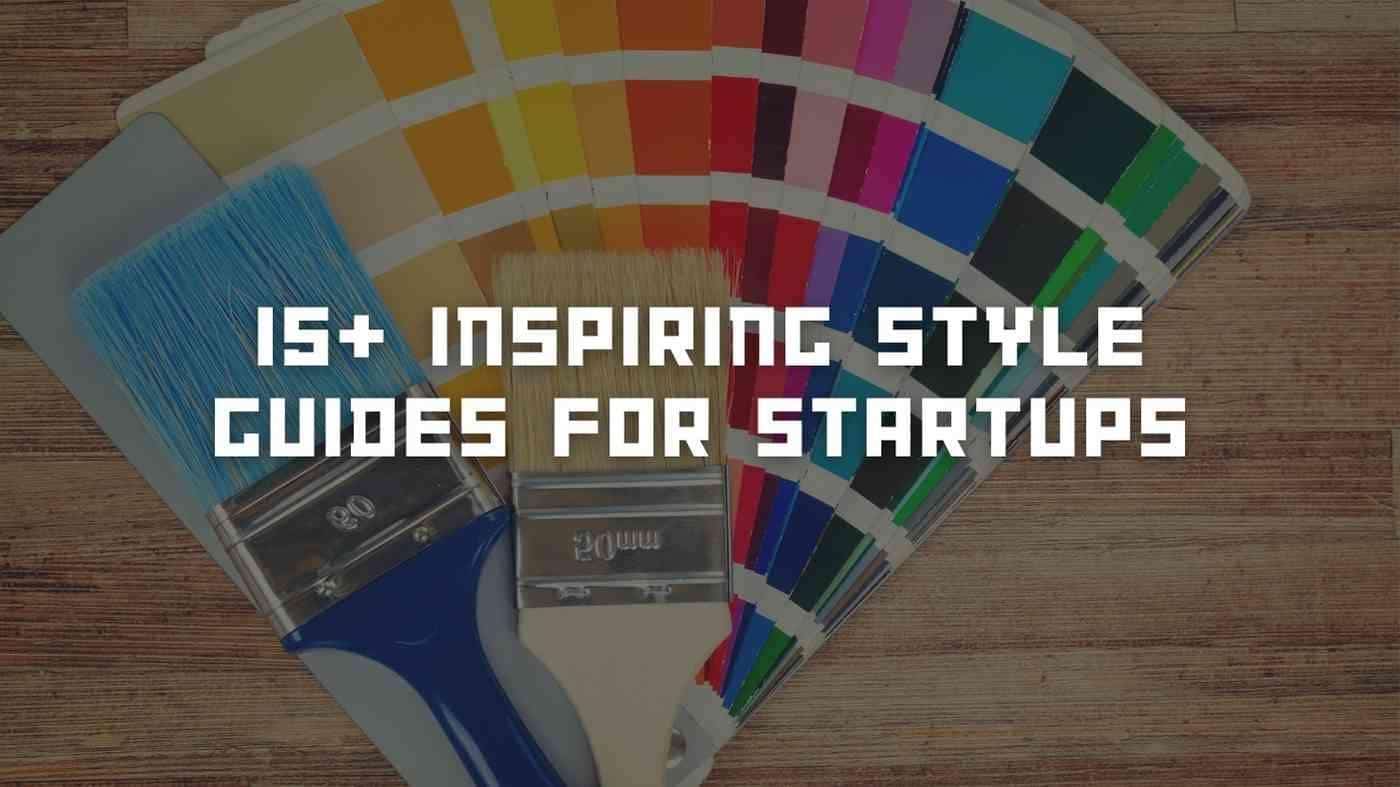 Are you looking to start a business but don't know where to begin when it comes to the design of your brand identity? A style guide is key for creating a strong, cohesive look and feel for your business. As a designer, it can be daunting trying to come up with all the right elements needed for this kind of document.
To help kickstart your creative juices and get inspired, we have compiled 17 inspiring style guides from leading startups in various industries. These comprehensive resources offer insight into how each company went about designing their logo, fonts, colors palette and more – giving you tips on how you can develop yours too! So let's dive in…
What is a style guide and why is it important for your brand identity?
A style guide is critical for establishing and maintaining a consistent brand identity. It provides guidelines around language, tone, and design to create a cohesive experience for your audience across all touchpoints.
For startups in particular, a style guide helps convey a professional image as you grow and scale. It standardizes things like logo use, color palettes, terminology, voice and tone, and more so that multiple people can contribute to your brand in an aligned way. With a style guide, you can strengthen brand recall and recognition, which is essential to winning customers and standing out in a crowded market. Overall, a style guide is key to refining and protecting your brand as you evolve.
World-renown brands have one thing in common. They all have a great style that anyone can recognize, even from afar. A simple guide that contains all the specifics of your brand style is one of the keys to doing the same in your niche. You will have stunning designs that speak of your brand with a style guide.
17 inspiring style guides for startups to help you create a unique brand voice
A style guide is essential for startups to establish a consistent and unique brand voice. An effective style guide defines the tone, voice, and rules around how a brand communicates across all channels. For startups, a style guide helps to cut through the noise and stand out to customers.
We analyzed 17 inspiring style guides from successful startups to highlight key elements like word choice, formatting, imagery, and more that you can leverage to craft your own powerful style guide and shape your brand identity.
Take a look at these style guides examples to encourage you to make your own:
Medium


Aside from typography and colors, you can see that the company included details about its purpose and product principles as the primary factors to consider when making its designs.

NASA


Yes, NASA has a complete brand guide on its logo and other branding elements. They call it the "Graphics Standards Manual," and it describes logo placements, colors, and different branding rules.

Wolf Circus Jewelry


The complete brand guide of this company is all about maintaining an elegant appearance. Along with the logo variations, color palette, and typeface, its style guide includes its mission statement and product details. They also have another set of guides that is exclusive to advertisements.

Scrimshaw Coffee


The brand uses a five-code color palette to achieve a relaxed, friendly, and modern look. Its brand guide specifies the secondary logos that can be used depending on the design.

Ollo


The company provided a brand guide but what is unique about it is that it encourages designers to be creative when using their style. Of course, they have specified the typeface and color codes to adhere to Ollo's branding.

Netflix


Who does not recognize Netflix? The company emphasizes its logo and provides a public brand guide for its treatment.

Skype


As one of the world's favorite video chat apps, Skype is keen on product phrasing and logo placement, as described in its brand guide.

Alienware


The sleek aesthetics is what make this brand distinct. Their style guide is categorized according to voice, design, photography, and partnerships.

I Love New York


Despite having a simple style, the I Love New York Brand offers a thorough narrative about its mission, vision, story, and target audience. There is, of course, an informative guide about its logo positioning and other brand essentials.

Espacio Cultural


The elaborate color palette of this cultural center may be intimidating, but it does have a fantastic brand guide to refer to. The guide has a breakdown of every color code and logo placement, so it will be easy to create a design for the center.

Spotify


You might say that Spotify has a simple style, but the green icon has three color codes and a few logo variations.

NJORD


Even a minimalist style, like this one from NJORD, needs a brand guide to keep the logo and color palette uniform for web and print use.

Jamie Oliver


Like how a chef is meticulous with his cooking, Jamie Oliver's style guide is comprehensive.

University of the Arts Helsinki


Instead of a traditional branding guide, the University of the Arts Helsinki style guide is like a creative branding album.

Herban Kitchen


The brand guide for Herban Kitchen has a color and texture palette. The guidelines also show how storefronts should look from the outside.

Urban Outfitters


This brand is quite known for having a Californian vibe in its style. Everything about their branding and brand philosophies is included in their brand guidelines.

Love to Ride


This brand has a visually-pleasing style guide that details all its logos, imagery, and nine color codes.
How to create a style guide that reflects the tone of your brand
A style guide establishes the tone and voice of your brand and ensures consistency across all communications. When creating a style guide for your startup, focus on reflecting your brand personality. If your brand is fun and quirky, incorporate an informal tone with colorful language. If your brand is sleek and modern, adopt a minimalist style guide with a concise yet compelling writing style. Include specific examples to illustrate your tone and cover all types of content, from blog posts to email marketing. A strong style guide helps you connect with your audience in an authentic way and gain brand recognition through a consistent experience across touchpoints.
Tips on how to use language and visuals in the style guide that matches your brand's personality
A startup's style guide is essential to crafting a consistent brand identity. Everything from the language and tone of voice to the visual elements like colors and logos should align with your brand's personality. For example, if your brand is playful and casual, incorporate an informal writing style and bright colors in your style guide. If your brand is more serious and professional, opt for formal language and a minimalist design with neutral, high-contrast colors. Pay close attention to the finer details like specific word choices or spacing between elements to create a style guide that authentically represents your brand.
Conclusion
In conclusion, developing a style guide is an essential part of setting up a successful business and creating a strong, unique brand identity. When it comes to building your style guide, you should invest in language and visuals that define the heart of your brand. Having a comprehensive style guide will help you attract customers to your products or services and set you apart from the rest. Moreover, making sure to keep it updated regularly will help ensure that all employees stay on the same page in terms of company culture and messaging—ultimately, taking your brand to the next level. By following these tips for creating an amazing, memorable style guide, you can confidently pursue excellence in customer experience, forever aligned with your core values.