Why Does Your Course-Based Website Need a Mobile App?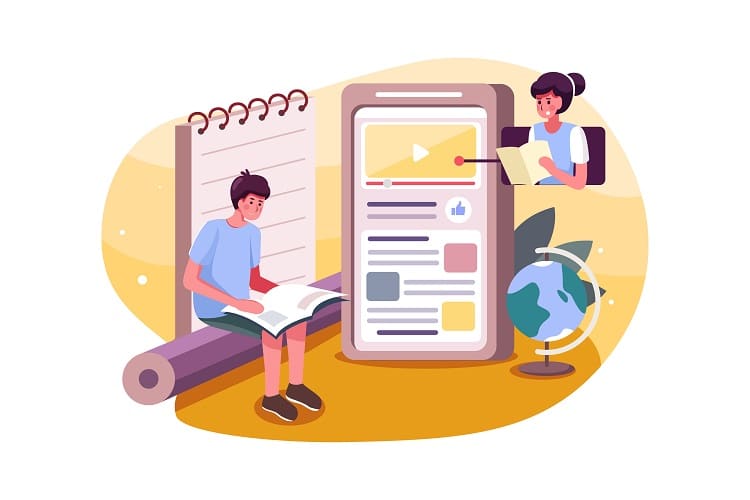 Do you have a course-based website?
Online learning has become the norm now. Students across the board are turning to online classes to learn.
Part of the momentum behind online learning has come from the pandemic.
However, it would not be wrong to suggest that online learning has been on the rise. Going as far back as 2013, a study showed that 41.7% of Fortune 500 companies were using online learning resources to train employees.
It is safe to say that e-learning has always been on the horizon. It is only now that we're seeing it become ubiquitous as an educational choice.
Part of the reason behind the rise of e-learning is the ease of building course-based websites. WordPress site owners can choose from a ton of LMS plugins to offer courses on their website.
These solutions involve little to no programming, empowering many educators to start a website without fussing over development issues.
Building a website for a course-based website is thus not a huge challenge, especially if you're using WordPress.
What about building a learning app? We all are witness to the rise of app usage and downloads in the last few years. There are many examples of major learning platforms offering their courses on an app.
Is starting a learning app important? Why do you need to think beyond running a website alone?
This article covers five big reasons you need to build a mobile app for your course-based website.
1. The proliferation of smartphones
One of the pillars of online learning. Anywhere in the world can get access to quality learning resources with a working internet connection.
Of all the devices people use to access the internet, smartphones are easily the most common. Compared to laptops and desktops, smartphones are cheaper and easier to use.
When you're running a learning platform, you have to think about making your content accessible to people around the world.
Apps are the most convenient medium to consume content on mobile devices. They are fast, native, and instantly accessible, making mobile experiences as powerful as desktop interactions.
To reach a wider audience and get your courses in front of more people, starting an app is an obvious decision. It is the easiest way to capture an increasingly smartphone-oriented audience.
2. Mobile websites are not an ideal solution
Most websites these days are built to perform well on mobile. If you're using WordPress, you're likely to get a mobile responsive website by default. This is because most WordPress themes are designed to transform their layout and appearance on mobile devices.
If websites have become mobile friendly, why do we need apps in the first place?
While website experience on mobile has improved, it is not yet optimal. Websites are essentially built to perform on browsers. They are not designed to work on any particular device.
Apps are built to perform well on mobile devices. Unlike websites, apps account for factors like mobile OS, hardware, device features, processing power, and more. In terms of user experience and
Online learning takes time and requires users to stay on a screen for a long time. For long session times, mobile websites are sub-optimal.
Apps are designed to perform well on mobile devices. This is why apps have higher conversion rates and session durations than mobile websites.
3. Engagement with students
Apps come with additional benefits like push notifications and native device access. This opens the door to closer engagement with students, something which is a little difficult to achieve on websites.
Websites don't enable you to run personalized notification campaigns, or allow you to access to native device features. This can be important when you're trying to send reminders to students, or updating them about new content.
Retaining your students is a big part of running a course-based website. As an online educator, you can only succeed in the long run if students complete the courses you offer.
Websites don't offer the same line of direct communication that apps do. You have to get in touch with your students through other channels like email, which is not always ideal.
Starting an app enables you to speak in a more direct manner to your students. It is also a good way to retain your students over a long period of time.
4. Set apart your learning platform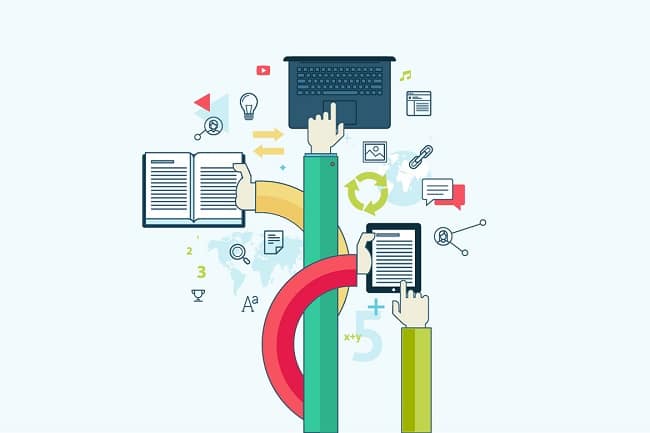 As we mentioned earlier, website owners can easily set up learning websites these days. It doesn't require a steep learning curve.
With the entry barrier to building learning websites lowered, we can now see a plethora of course-based websites in every field.
It is thus not easy to stand out in a crowded space with a simple website alone. Developing a mobile app can help you stand apart in the market and grow your brand in the e-learning space.
From a marketing and branding standpoint, it makes a lot of sense to launch an app. Platforms with a mobile app option tend to do well because they offer users more options in terms of usage and accessibility.
5. Building apps is a lot easier and affordable now
One major drawback with app development is the level of investment needed to create an app. Development is expensive because it requires a high level of engineering expertise.
This is not the case with no-code platforms anywhere. You can build a learning app with a powerful app builder and go live on the app stores.
No code platforms these days allow you to build apps using your websites. AppMySite is an example of one such platform where you can convert your WordPress website into a mobile app.
The growing features and functionality of these platforms further strengthens the case for app development. As a website owner, you don't need to forego the possibility of app development because of its complexity.
No-code app makers are an obvious and viable option for you to create an app for your learning platform.
In conclusion
There has never been a better time to start an online learning platform. The two main options you have are websites and mobile apps. While starting with a course-based website makes sense, you must eventually think about creating a mobile app too.
This article lists five reasons why you should create a mobile app for your course-based website. From accessibility to reach and performance, apps are all in all a better education medium for smartphones.