A Comprehensive Guide to Monitor Uptime and Downtime in WordPress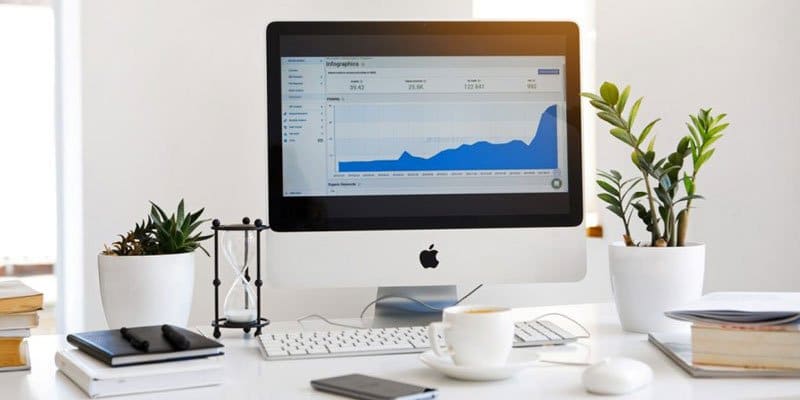 Whenever it happens to be a discussion about responsive websites, it sounds incomplete without the introduction of WordPress and its usability-rich features. The ease of customization and user-friendly interface adds to its popularity even more.
Though most of the people still believe that just having a blog or website created is all and they are sorted for online visibility, it is merely a misbelief or myth you can say.
Let's face it – none of us have enough time to keep a watch on our website that it is constantly available to the people when they are searching for it.
And this unavailability can cost you more than time and money; it can cost you your business especially if your website happens to be in downtime very frequently.
What exactly is any website's Uptime and Downtime?
Uptime refers to the measure of time during which the website is operational and available to the user searches.
Downtime refers to the measure of time during which your website isn't operational and won't appear properly in the search results.
[Note: Standard uptime recommended is five 9s i.e. 99.999 percent of all the time]
Why is it significant to keep a watch on your website's uptime?
The standard uptime percentile clearly depicts its significance for your website. If you will not keep a watch on your website's uptime and downtime.
You will end up harming your business as a website not responding properly will disappoint your potential customers as well as existing customers at the time they need you, ruining your overall impression afore them.
However, you should take your website's uptime ratio seriously.
How to evaluate your website's uptime?
It is physically impossible to sit by your system's side 24*7 to notice its uptime and downtime ratio. But, there are numerous tests that you can carry out to monitor/evaluate your website's uptime including
HTTP: With this fundamental yet basic test, you can get an idea about the actual exchange of data packets between your system and the internet.
DNS Server Monitor: This test can help you overcome network and protocol issues by keeping a regular check on the address of DNS Server and your business website. If there is a mismatch, it's time to consider technical help.
Ping Monitor: This test keeps you updated with the website status. It even marks alerts in case the speed of website goes extremely low. Additionally, it recommends the considerable solutions like website rebuilding, upgrading the hosting plan, etc.
TCP Port Monitor: This test measures the efficiency of data exchange between two devices, connected over internet.
If you don't have enough time or technical expertise to perform the stated tests, you can go for the WP plugins. They are the best alternative to monitor uptime and deal with the downtime issues in an effective manner.
How to find them? To reduce your effort in searching the best plugins, this post will highlight the highly recommended options so that you can easily pick the one perfectly suiting your preferences in functional terms.
Several WP Plugins Available for Your Ease
JetPack


It is one of the most popular plugin for monitoring uptime that comes installed within WordPress. You just need to activate it to bring it into function.

It requires you to segregate with the emailing system so that you can receive the important alerts on time, keeping your website's uptime maintained.

ManageWP Worker


It is one of the most affordable plugins to keep a check on your website's uptime. It performs the check every single minute.

ManageWP is a functionality-rich plugin that can help you to backup and restore your website, operate multiple websites from a single location, cleans out the spam; keep themes and plugins regularly updates, and a lot more.

Pingdom


It is a user-oriented plugin that can be customized as per the varying requirements. This plugin checks your website at every minute to keep you informed about downtime while minimizing the time required for backup creation.

The best thing about this plugin is that you can install its free trial before choosing any final package for your website.

Site24x7


It is one of the best plugin for today's generation as it allows tracking the website's uptime and downtime on mobiles as well. It also checks for the availability of internet services – be it intranet, 3G or 4G network.

It comes with a 30 day trial version so that you can get a comprehensive idea about its functionality and features to make an informed purchase.

Uptime Robot


It is one of the simplest plugins to use for uptime monitoring that comes for free. It functions precisely to test your site at multiple locations to ensure accuracy while keeping a close eye on HTTP(s), port, ping, and keywords.

It alerts you instantly through e-mail, SMS, Slack, HipChat, webhooks, Push, Twitter, and many other services. Moreover, you can set a certain time slot for specific monitoring.

And if you are the among the people who don't have a WordPress website, there are still many plugins that can serve you the purpose like Site 24 × 7, Service Uptime, Monitor.us, and DownNotifier.com.
The Bottom Line:
WordPress has made website creation easy than ever. But it still cannot guarantee the operational time of your website. However, there are ample of plugins available to monitor the website's uptime and take considerable actions to maintain the same.